In the summer of 2016, my good friends Alena and Sasha got married on the beautiful Mediterranean island of Santorini. Julia, being one of the guests, immediately caught my eye. We agreed on having a short art portrait photo shoot amongst the marvel of this maze of white houses.
Her art portrait
We shot Julia's art portrait in a little village located high up in the midst of Santorini, overlooking the entire crescent and the azure waters of the enclosed bay. The village had, by all means, Santorini's famous vernacular architecture. Julia's violet dress contrasted nicely with this maze of little alabaster-coloured houses.
A stunning view
Julia and I were very satisfied with the result of the art portrait. The scorching summer heat did, however, take its toll – we were exhausted. In reward for our efforts, we could cast our eyes on another marvel of Santorini: the sun slowly diving into the Mediterranean, painting a breathtaking gradient from red to blue.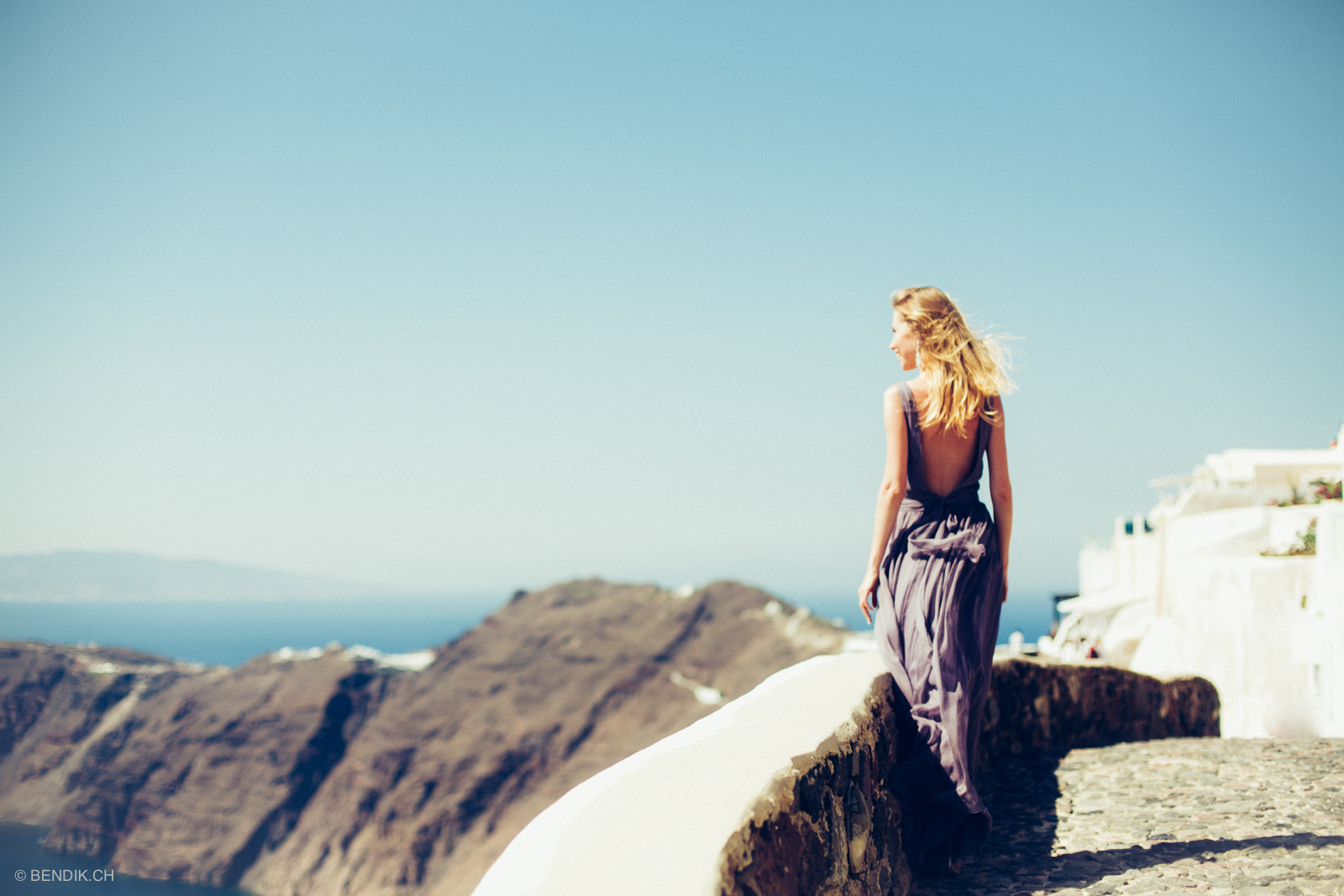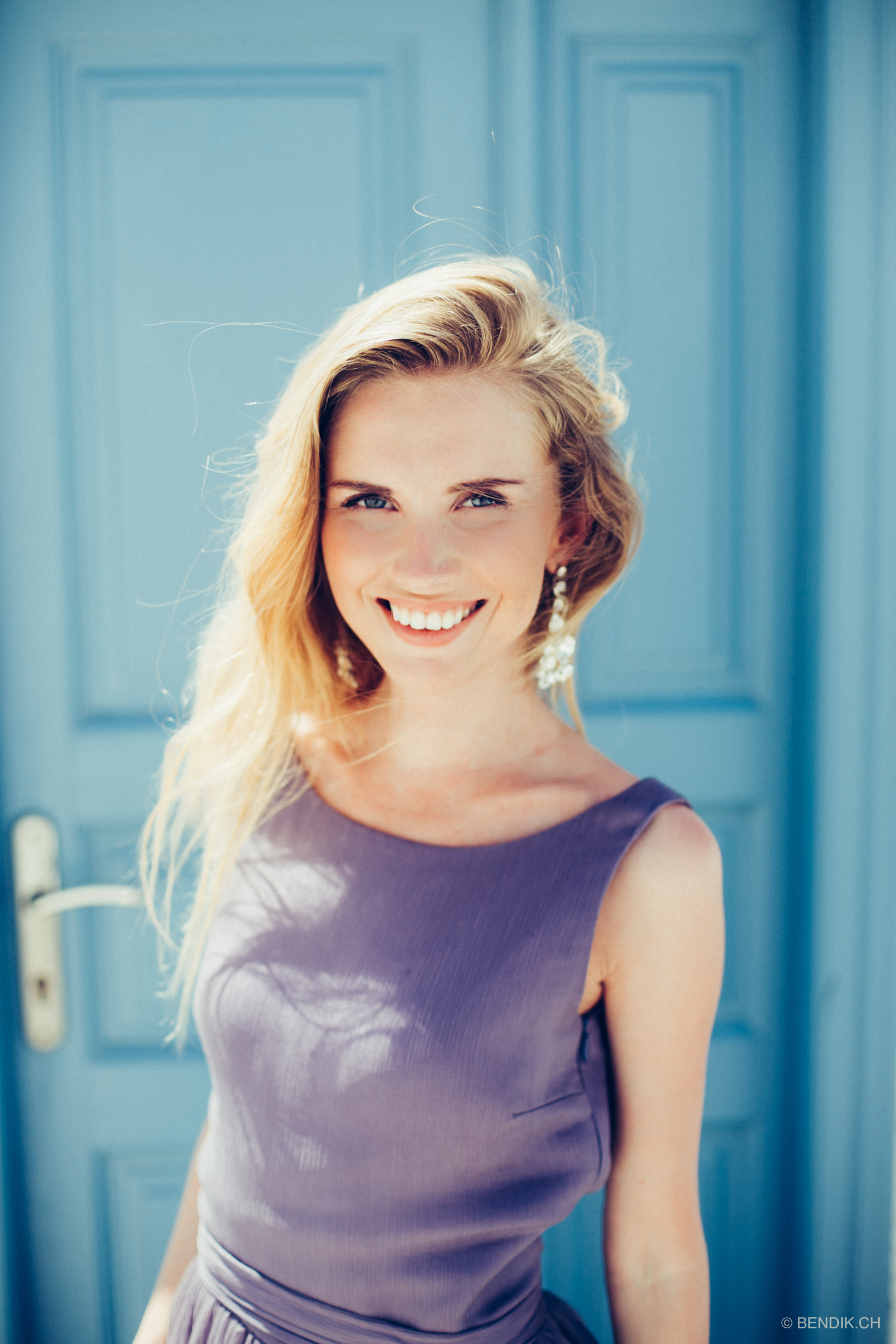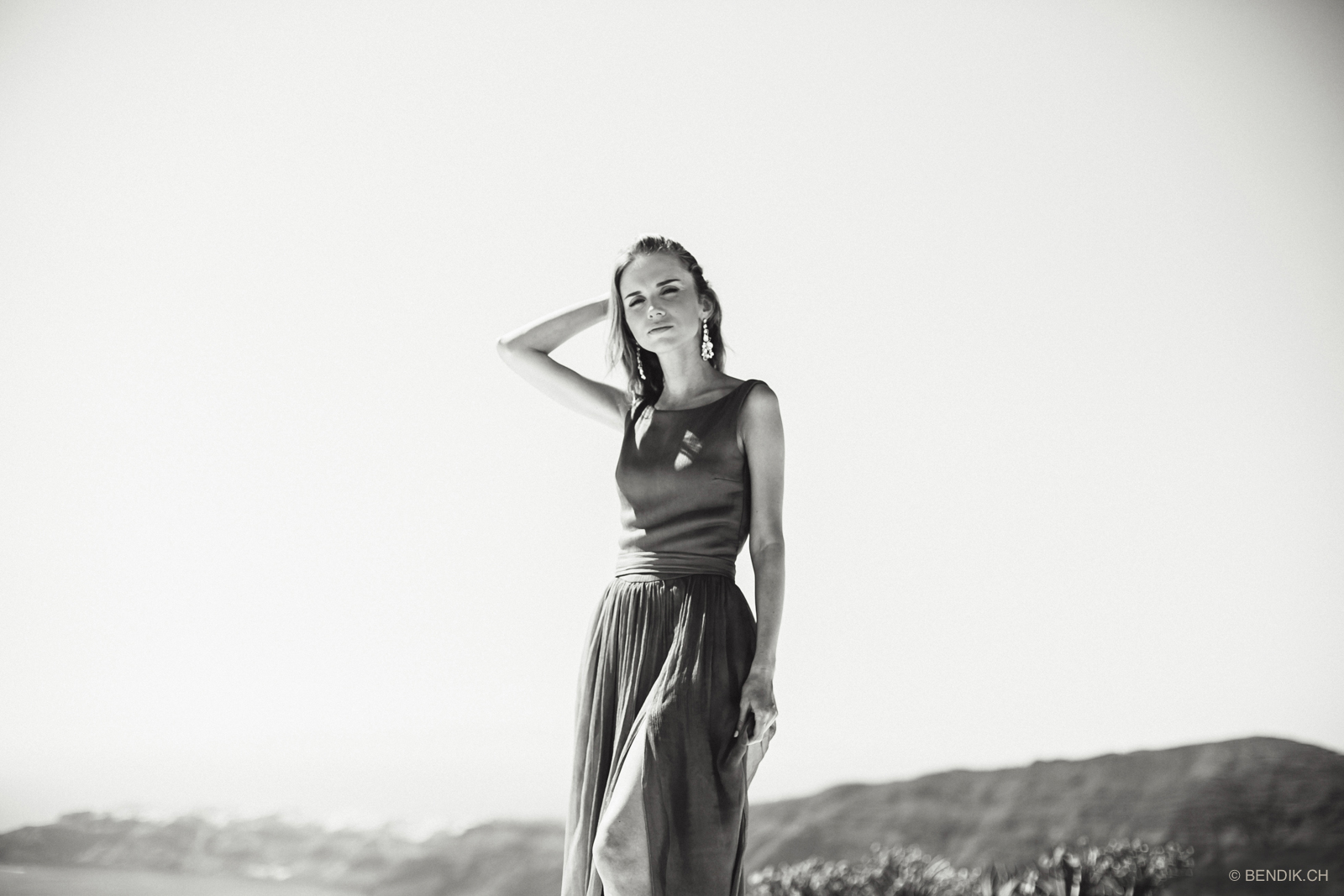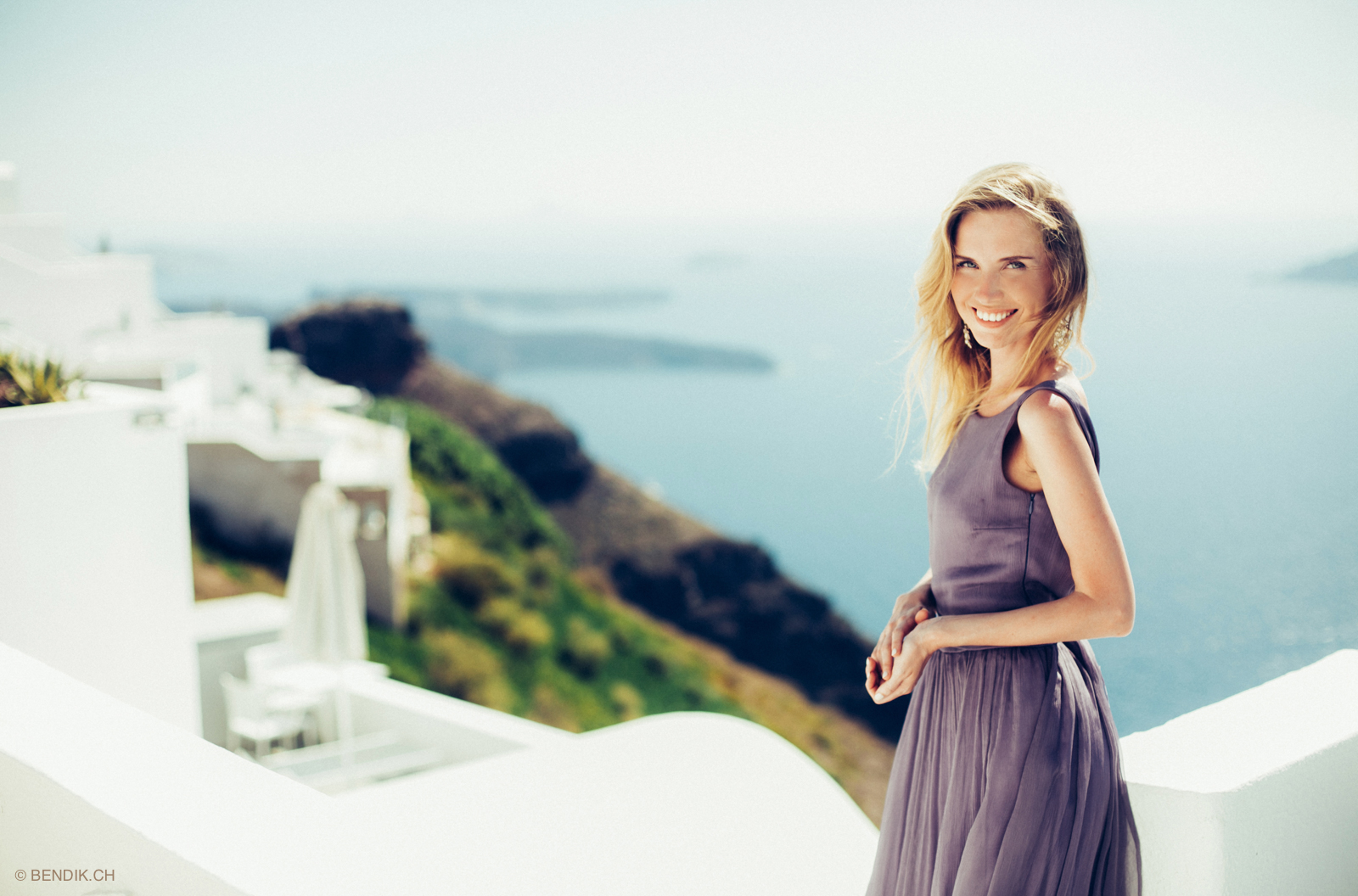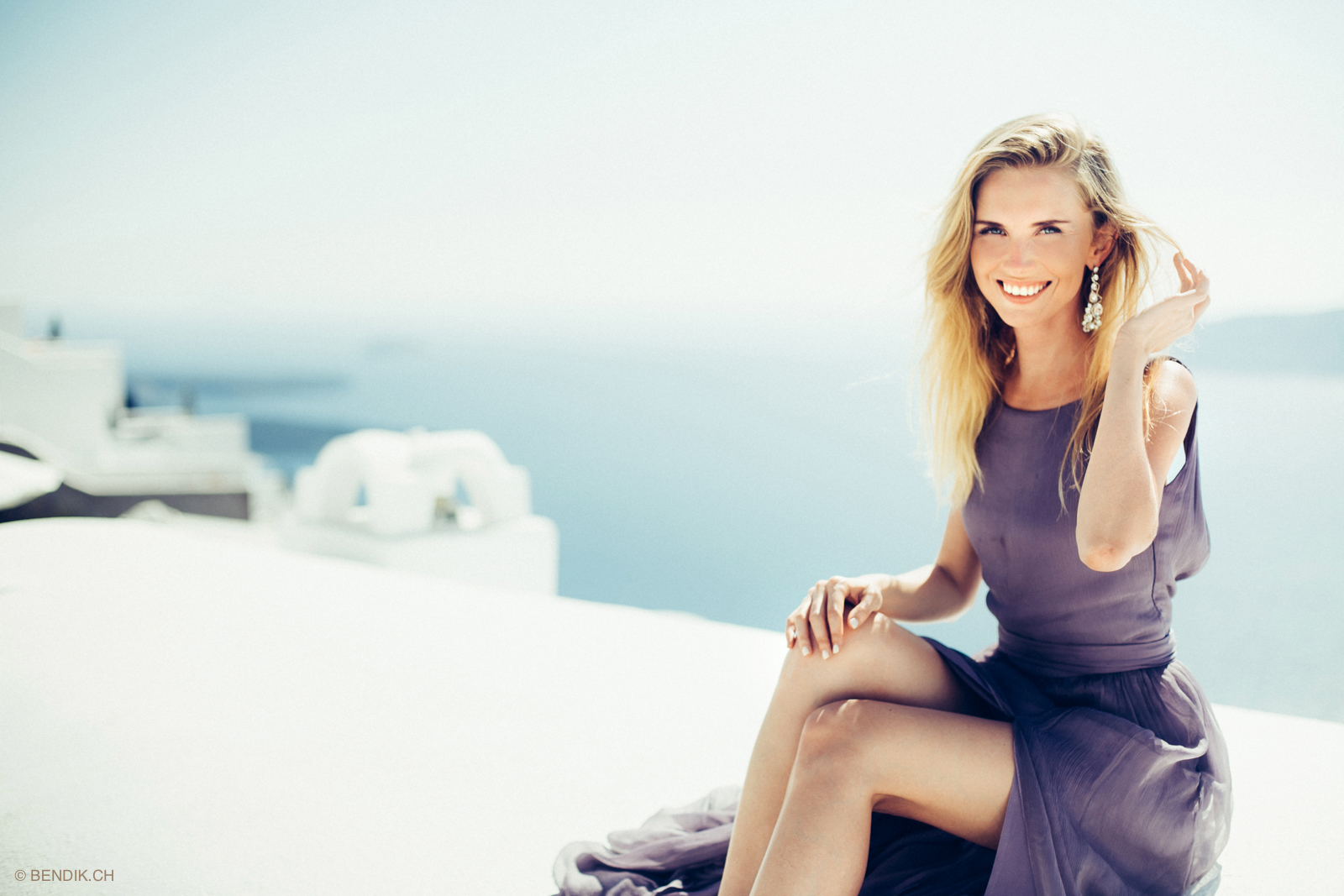 – PORTRAIT PHOTOGRAPHY IN ZURICH BY VERONIKA BENDIK –
More information about how to book portrait photo shoot with us you can get here:
https://bendik.ch/en/discover-portrait-photo-shoot