Introducing Snežana and Aleksandar
Snežana's and Aleksandar's civil wedding photo shoot took place in the city center of Zurich. Most noteworthy, they both greeted us with a very welcoming smile in the civil registry office. Naturally, we liked this warm-hearted couple right from the very moment we saw them.
Their civil wedding photo shoot
They had an elegant little wedding party of five, including bride and groom. In the beginning, we found them merrily chatting in front of the entrance to the room, in which the ceremony was to be held. Snežana looked chique in her white dress with floral print, while Aleksandar appeared to us as a true gentleman of elegant stature.
For us, the greatest gift was to see a couple so positive and exalted, the elated atmosphere lasting throughout the entire civil wedding photo shoot. It gave me the feeling of not only capturing an important step in their life, but also of a bright future that is about to start.
To be honest, we could only vaguely immortalise the great emotions and lightheartedness on digital celluloid. Still, we couldn't refrain from leading this beautiful couple to many different locations in the vicinity. First of all, we started off by shooting on a flight of stairs in the civil registry office. We afterward continued the civil wedding photo shoot in front of Fraumünster, the Münsterbrücke and Münsterplatz. The shoot on the bridge was framed by a breathtaking view to the Glarus Alpen, glowing in a honeyish yellow in the setting sun.
The weather could not change our mood
As the wedding party proceeded with their celebration in Rôtisserie Storchen, it was time for us to slowly say goodbye. In conclusion, what remained of this evening and the civil wedding photo shoot with Snežana and Aleksandar was a warm feeling inside, in spite of the cold and rain outside.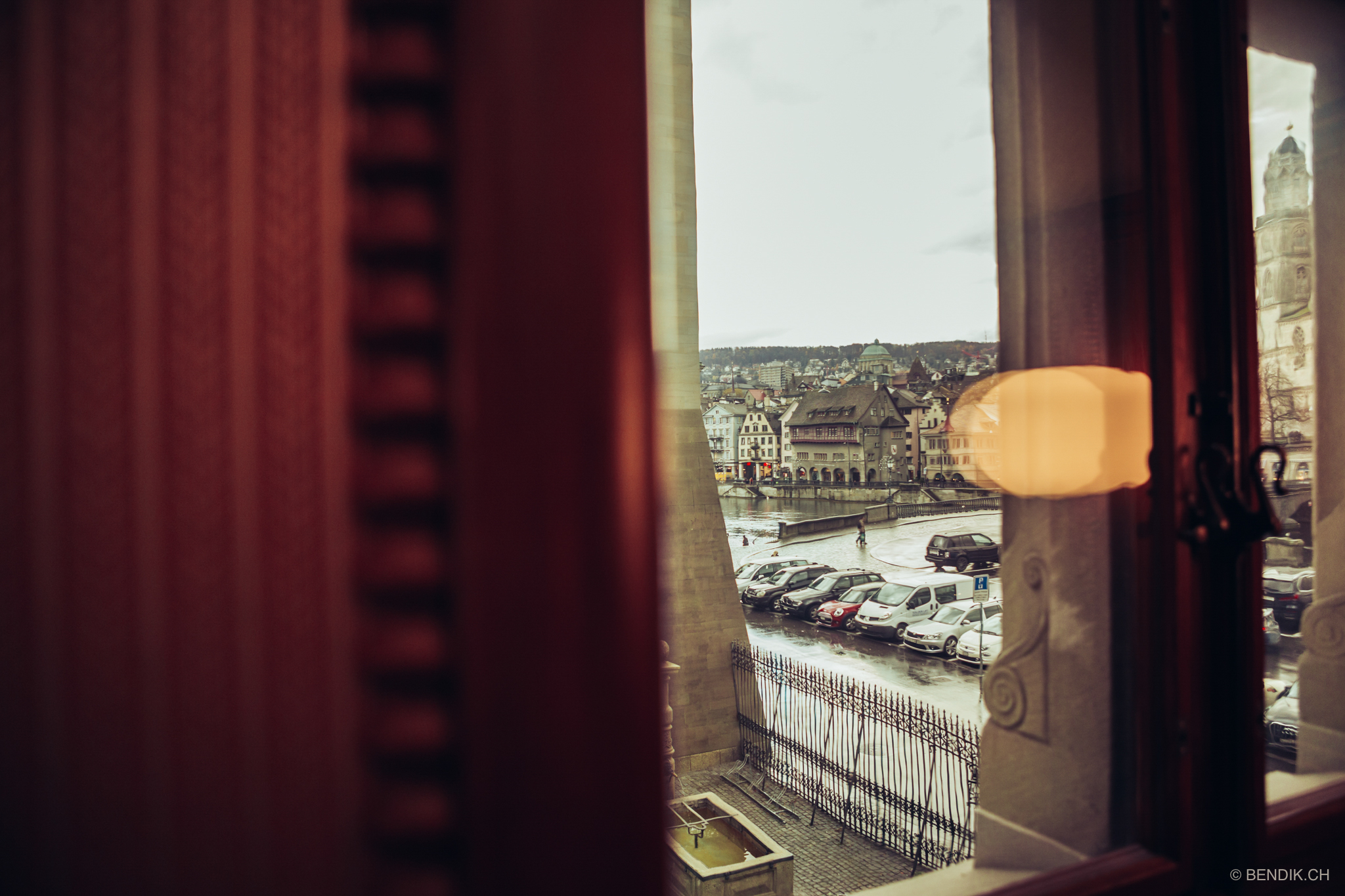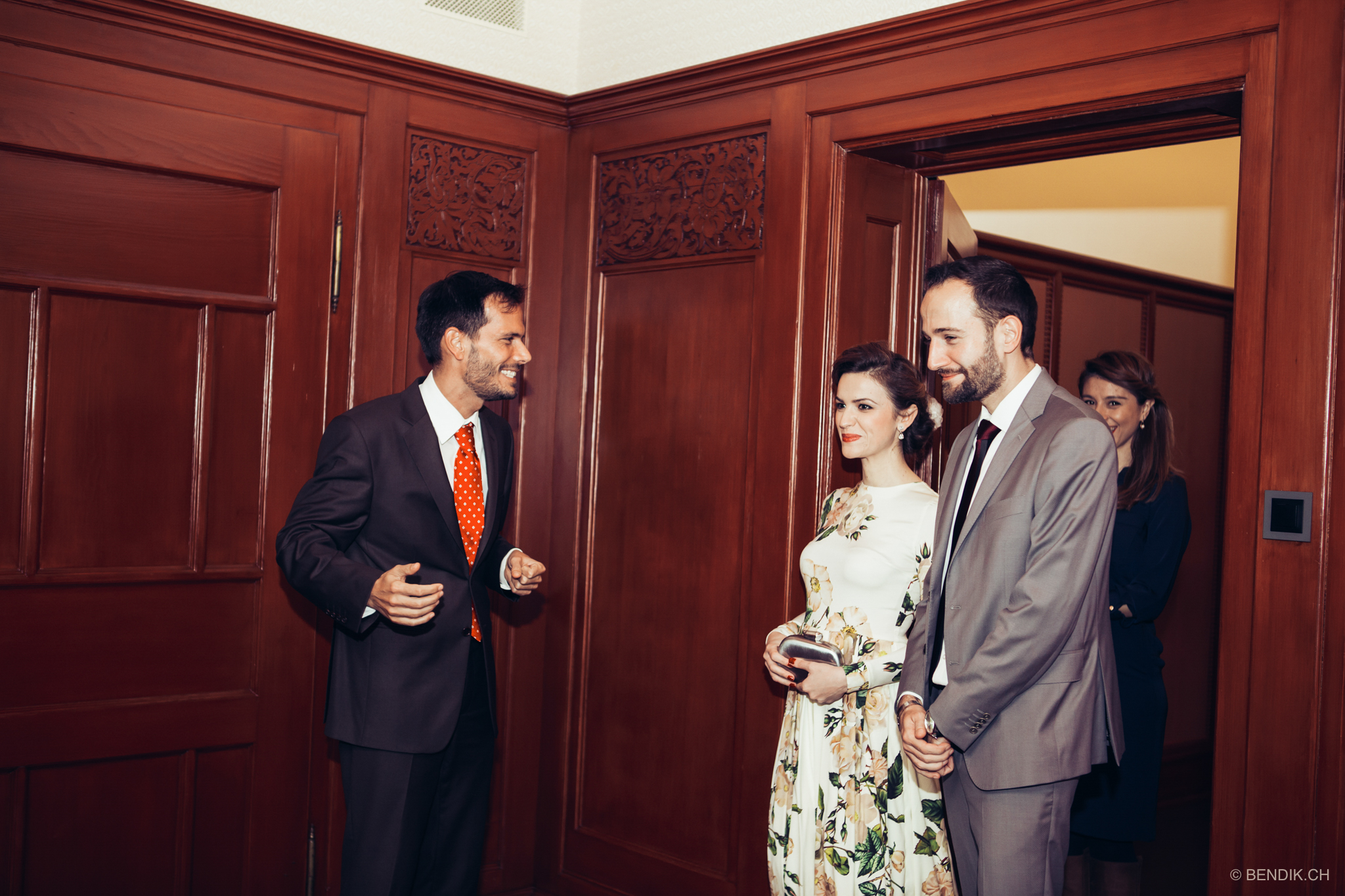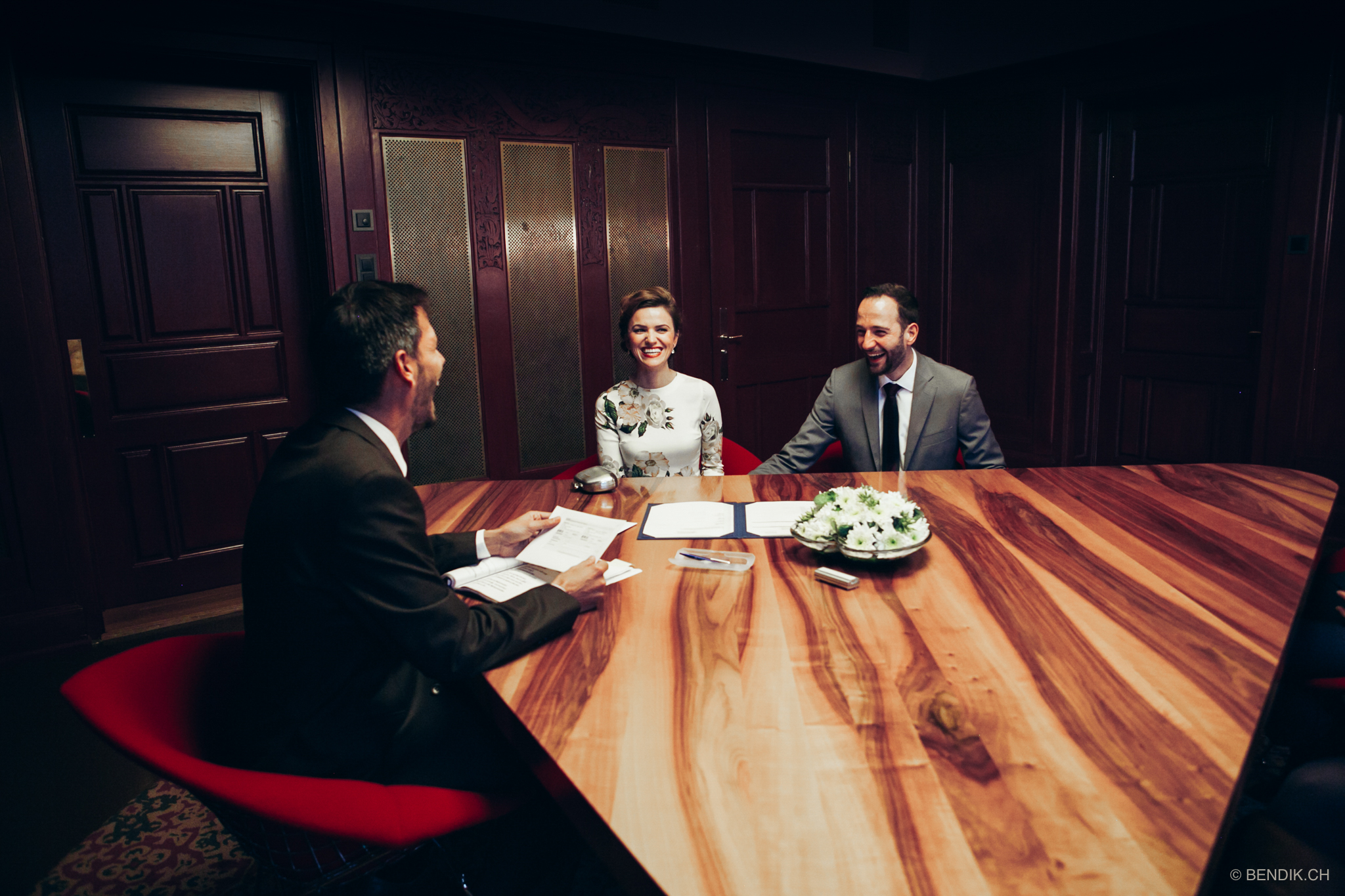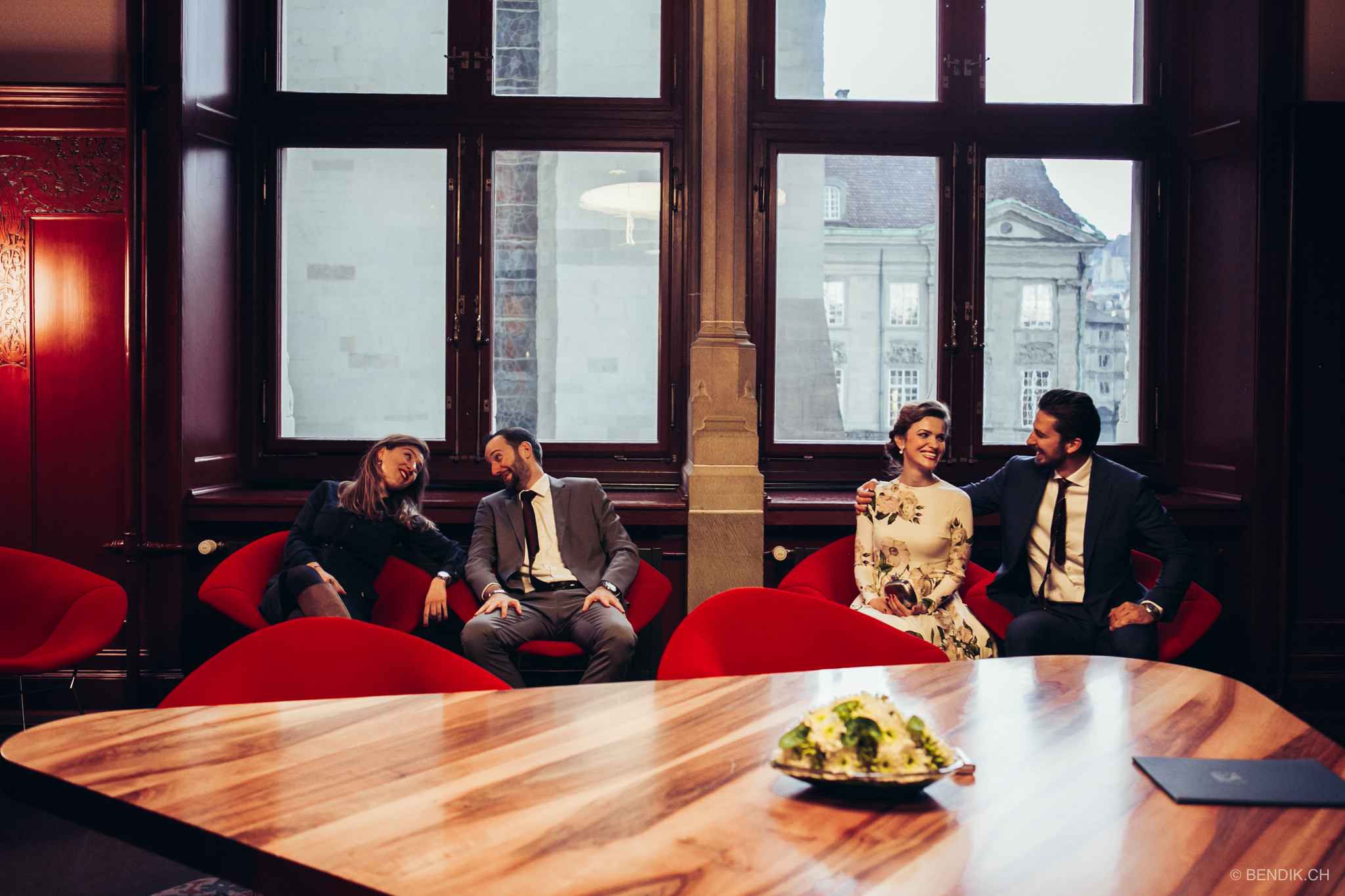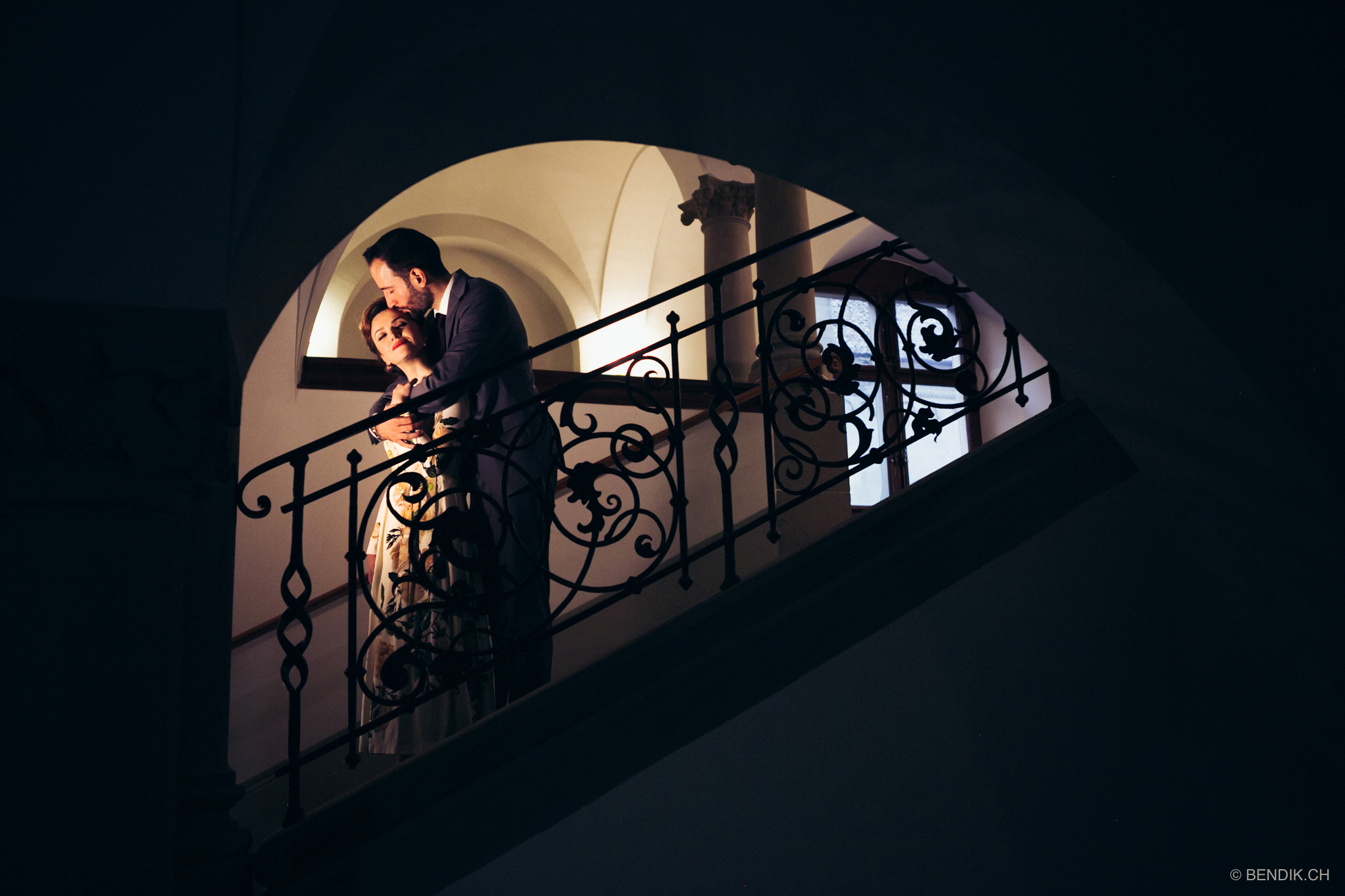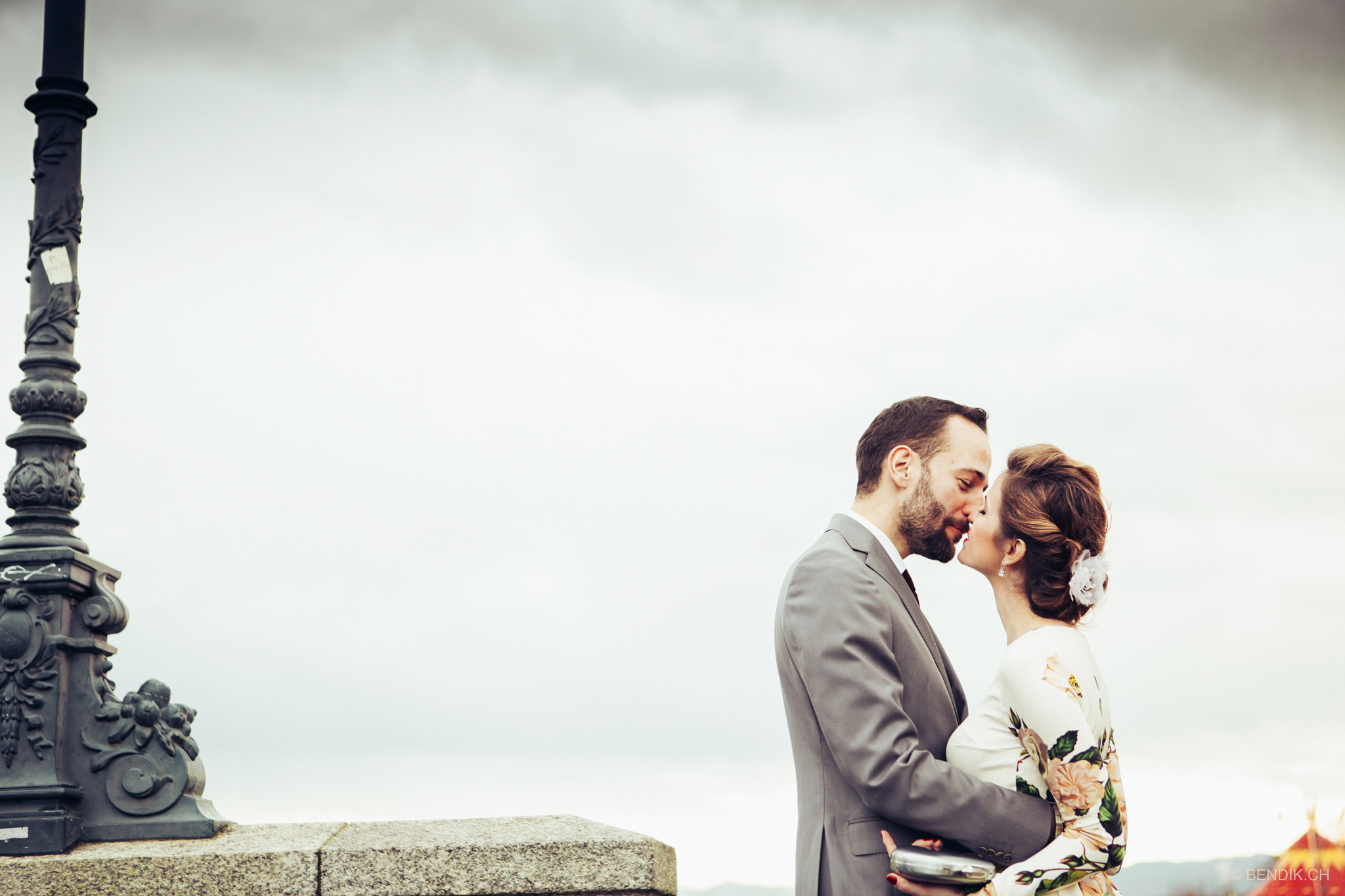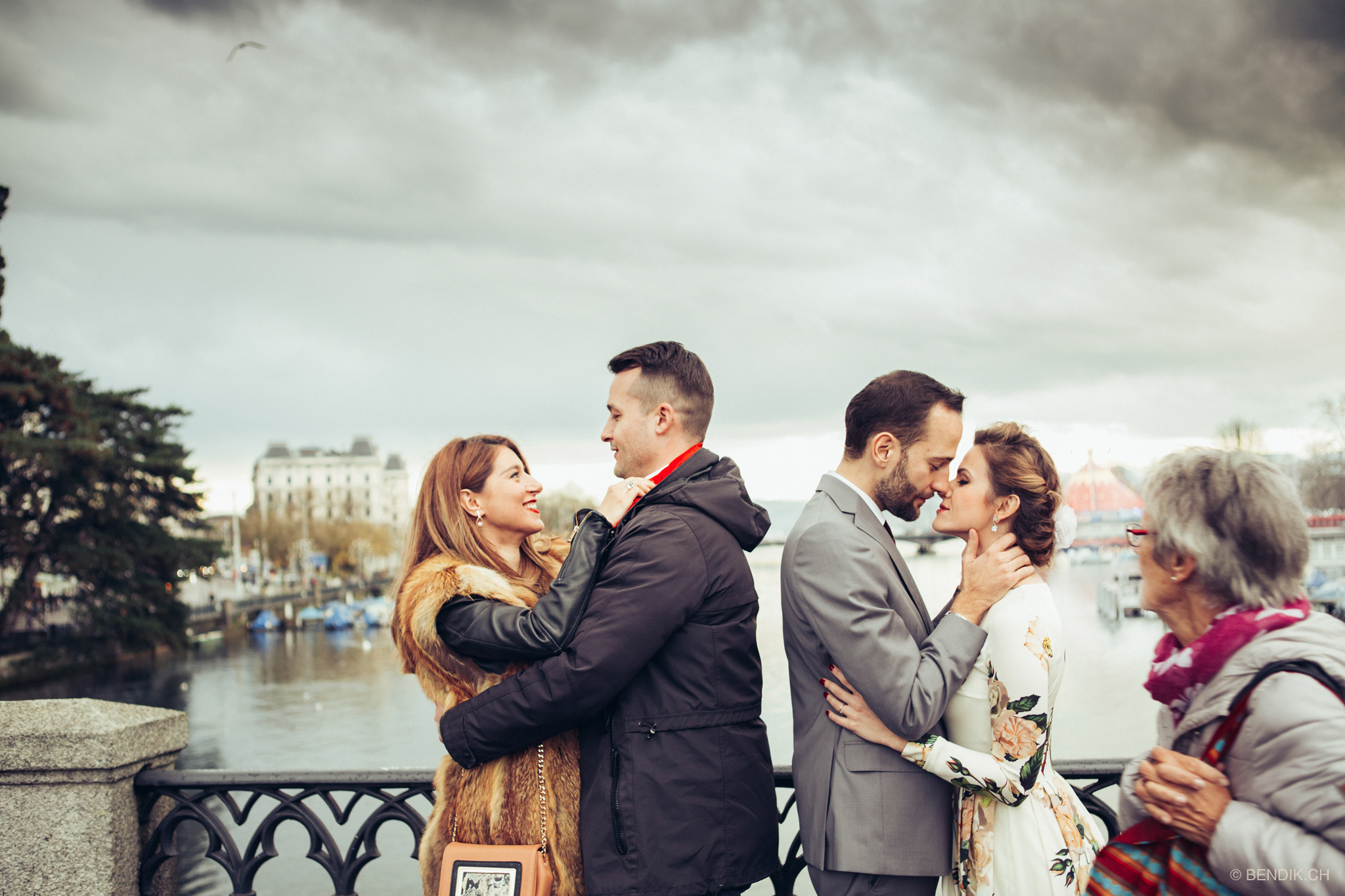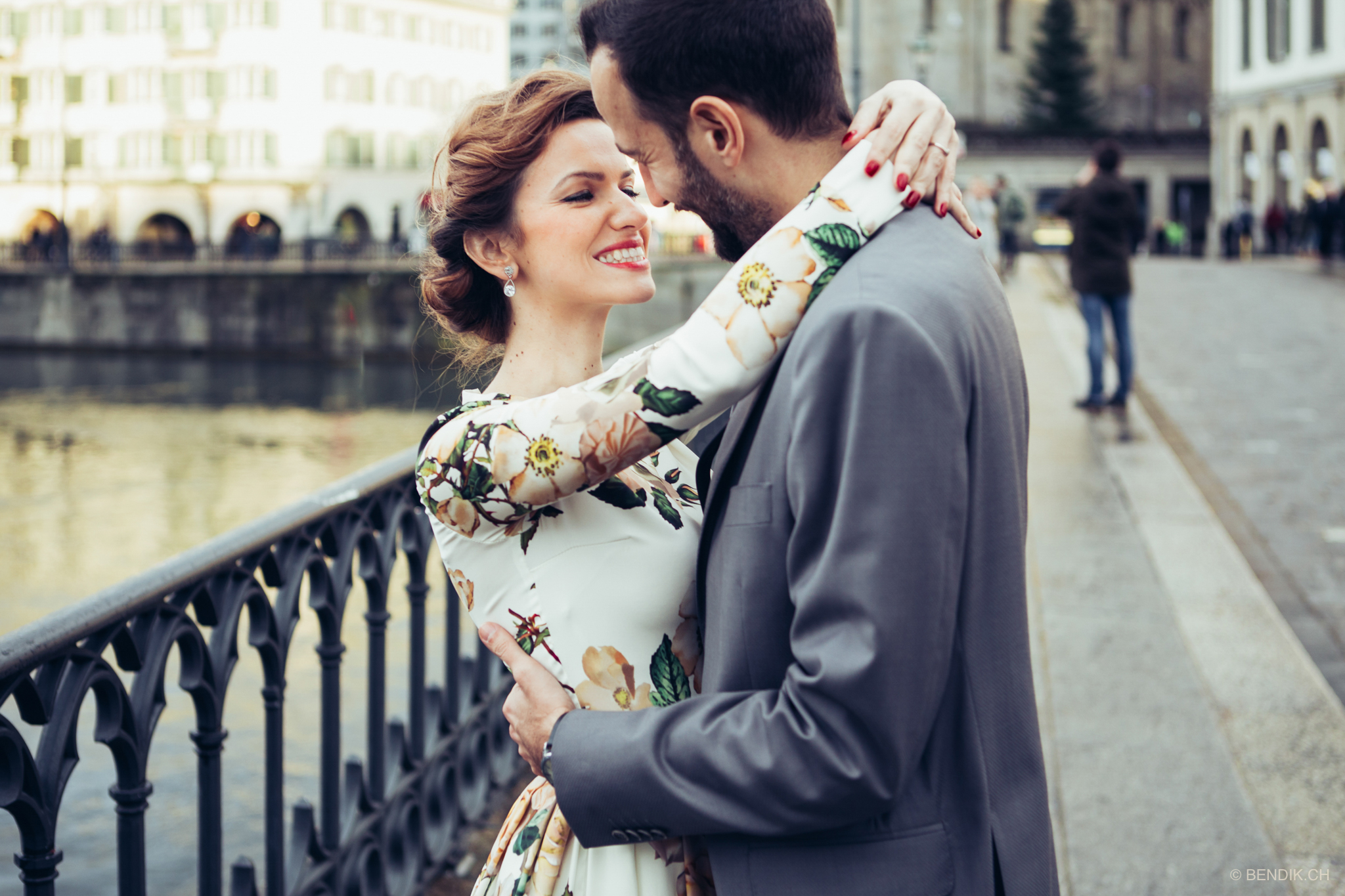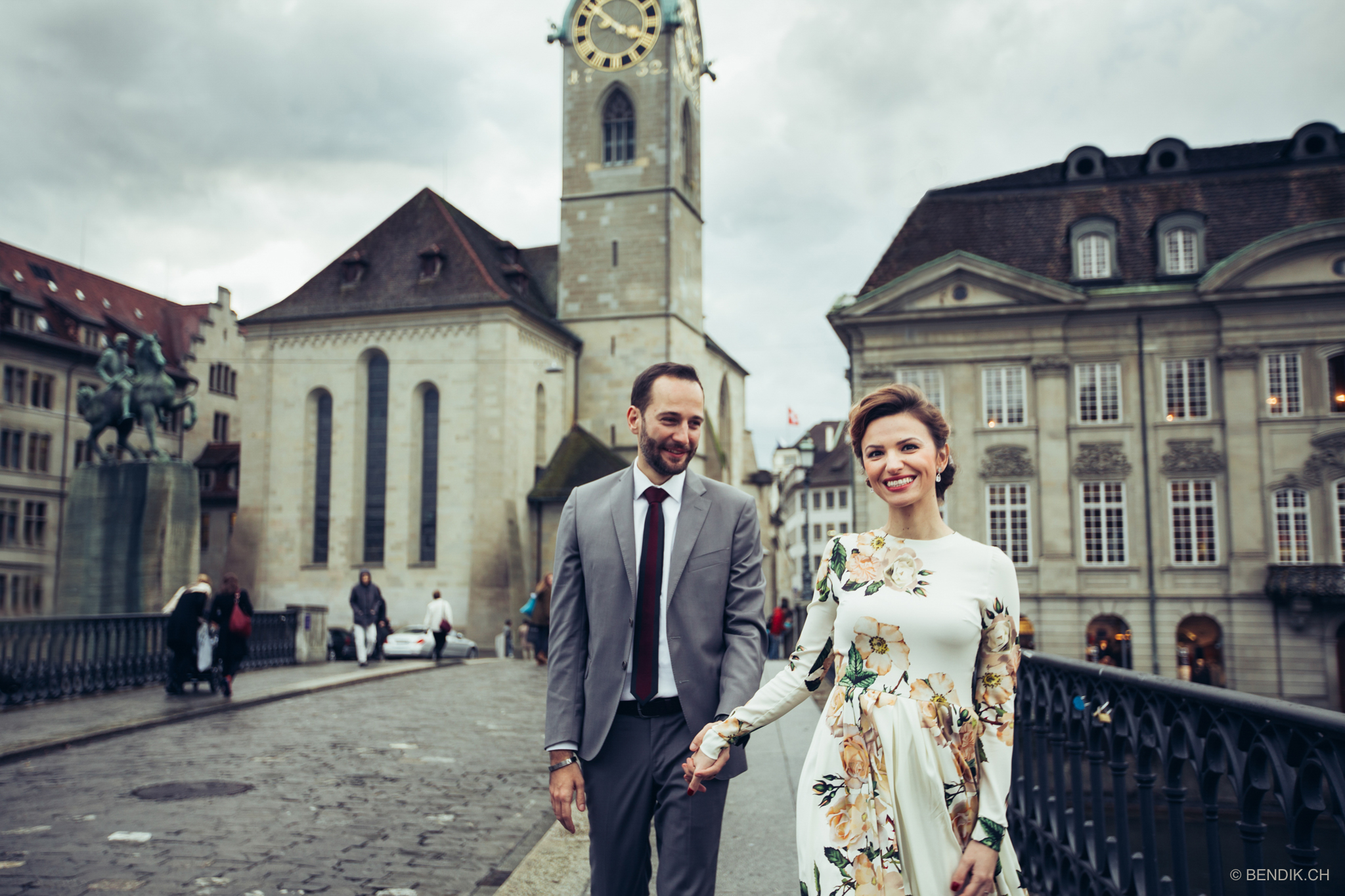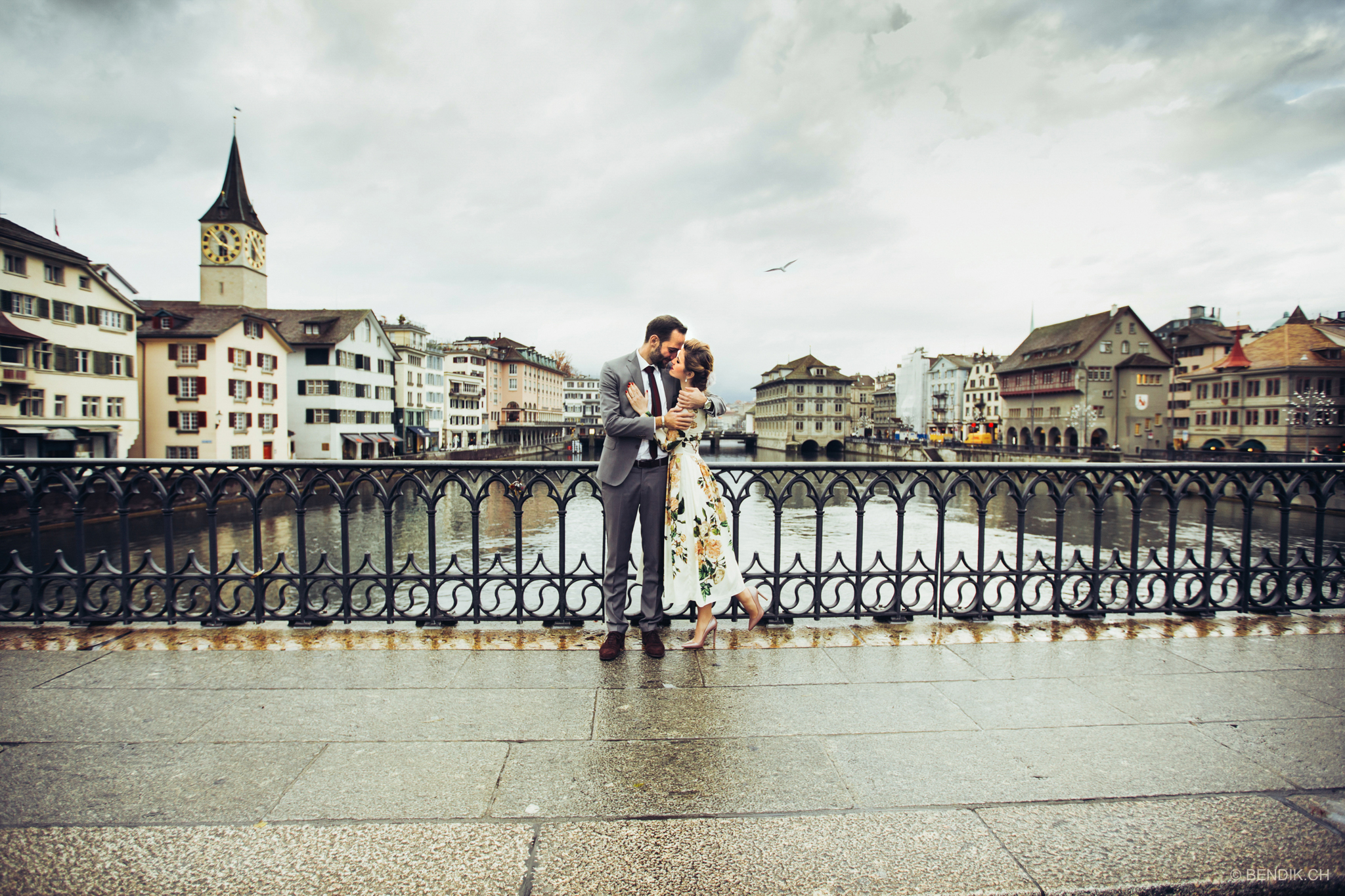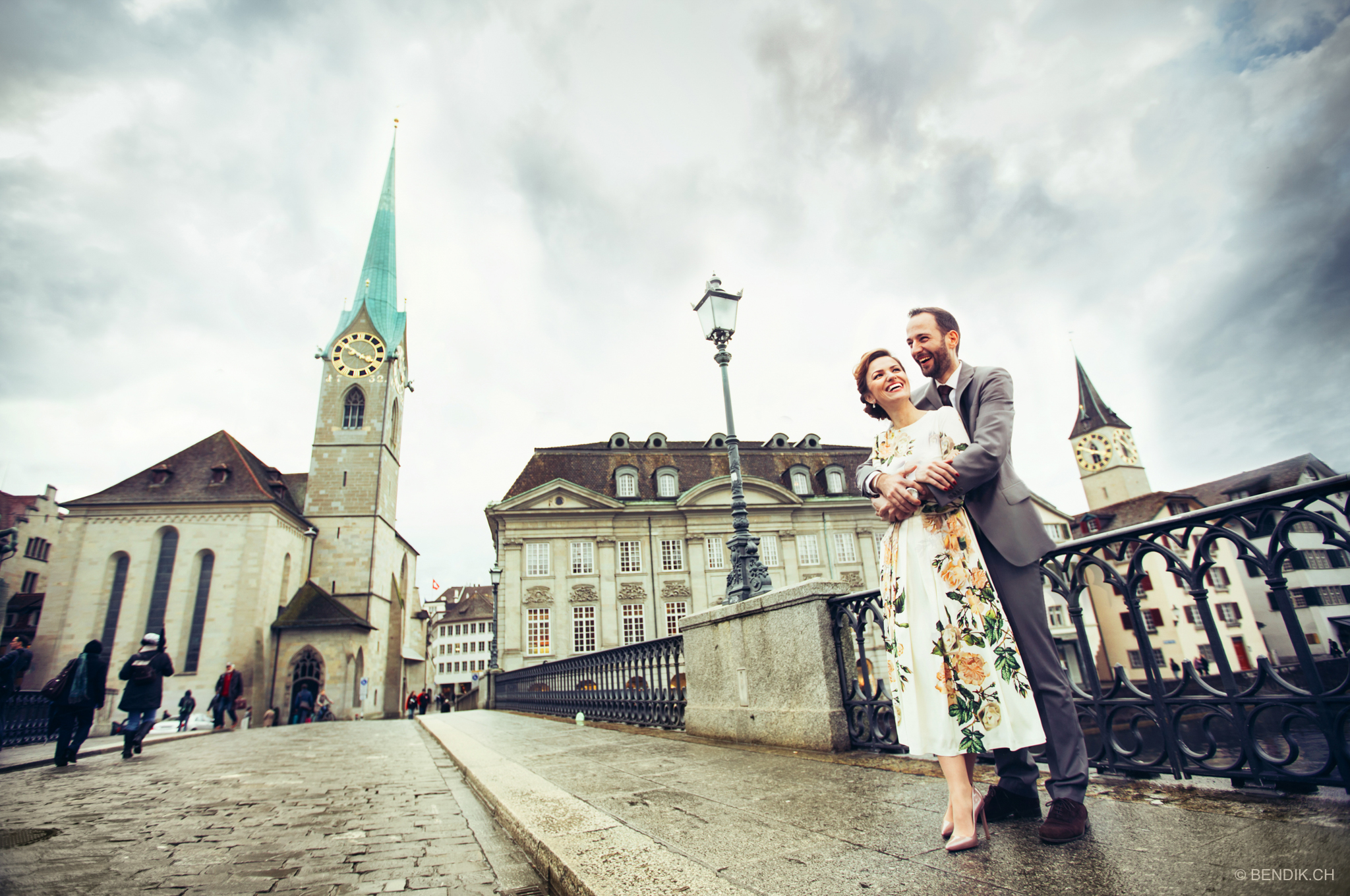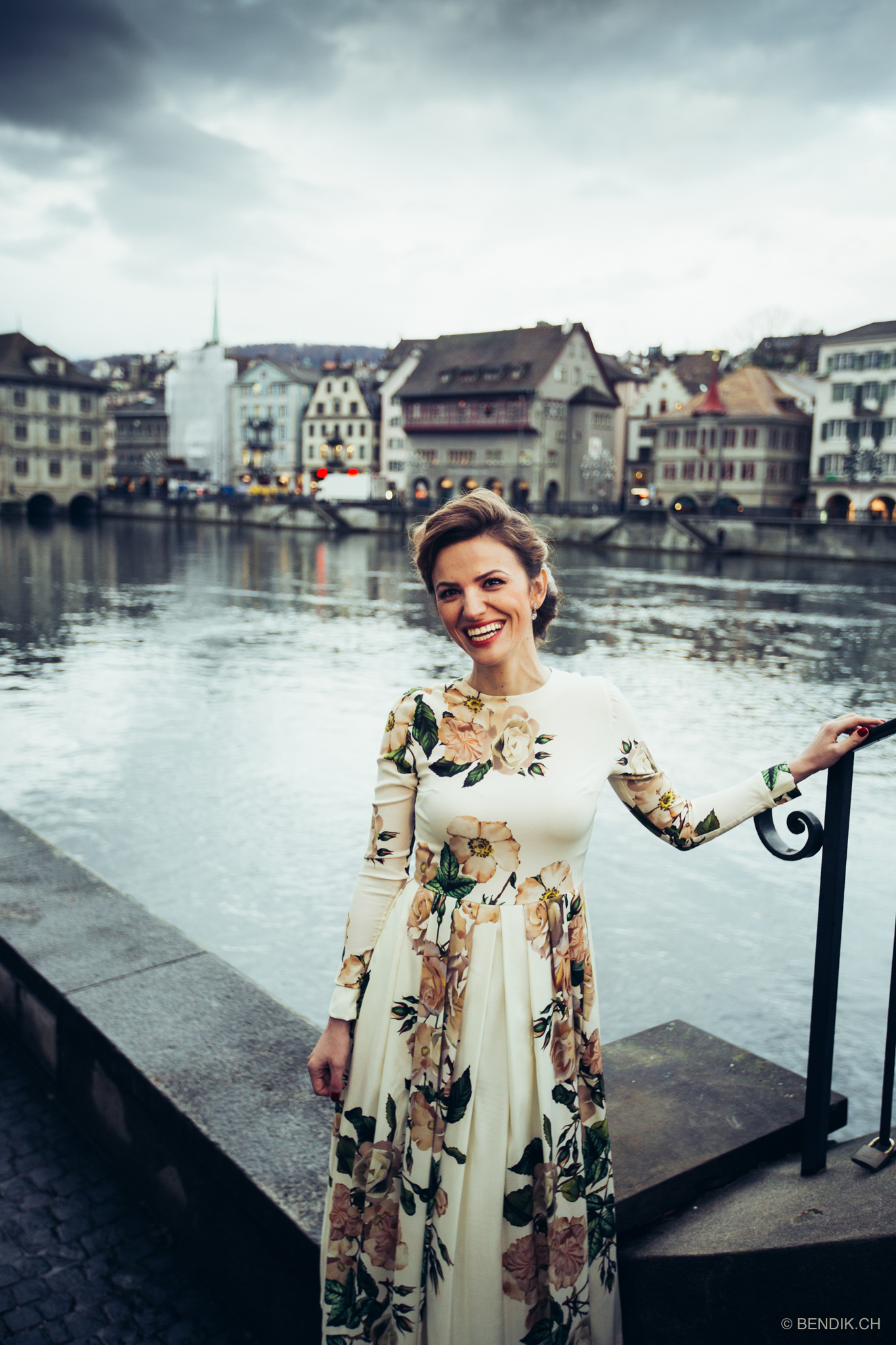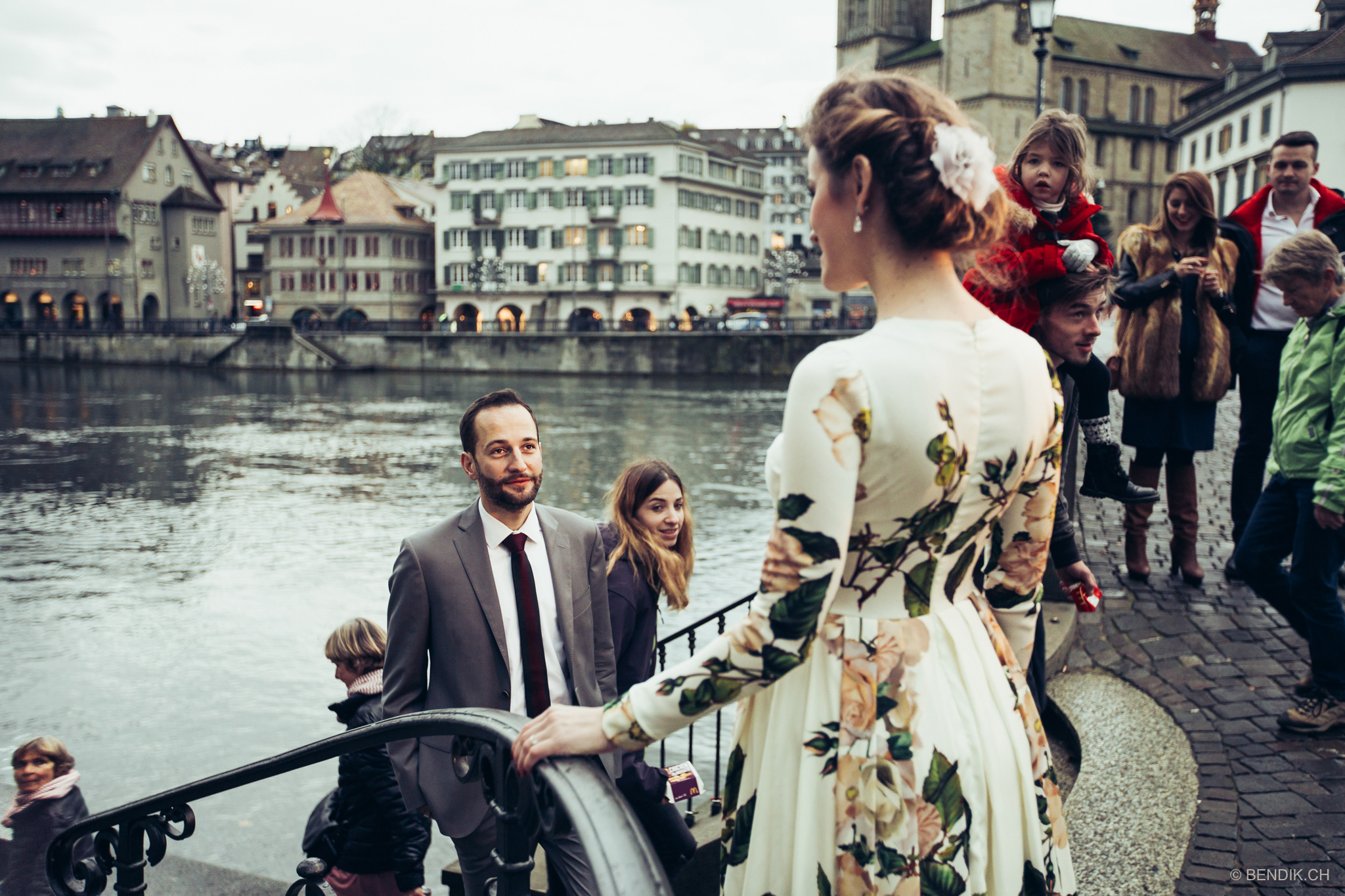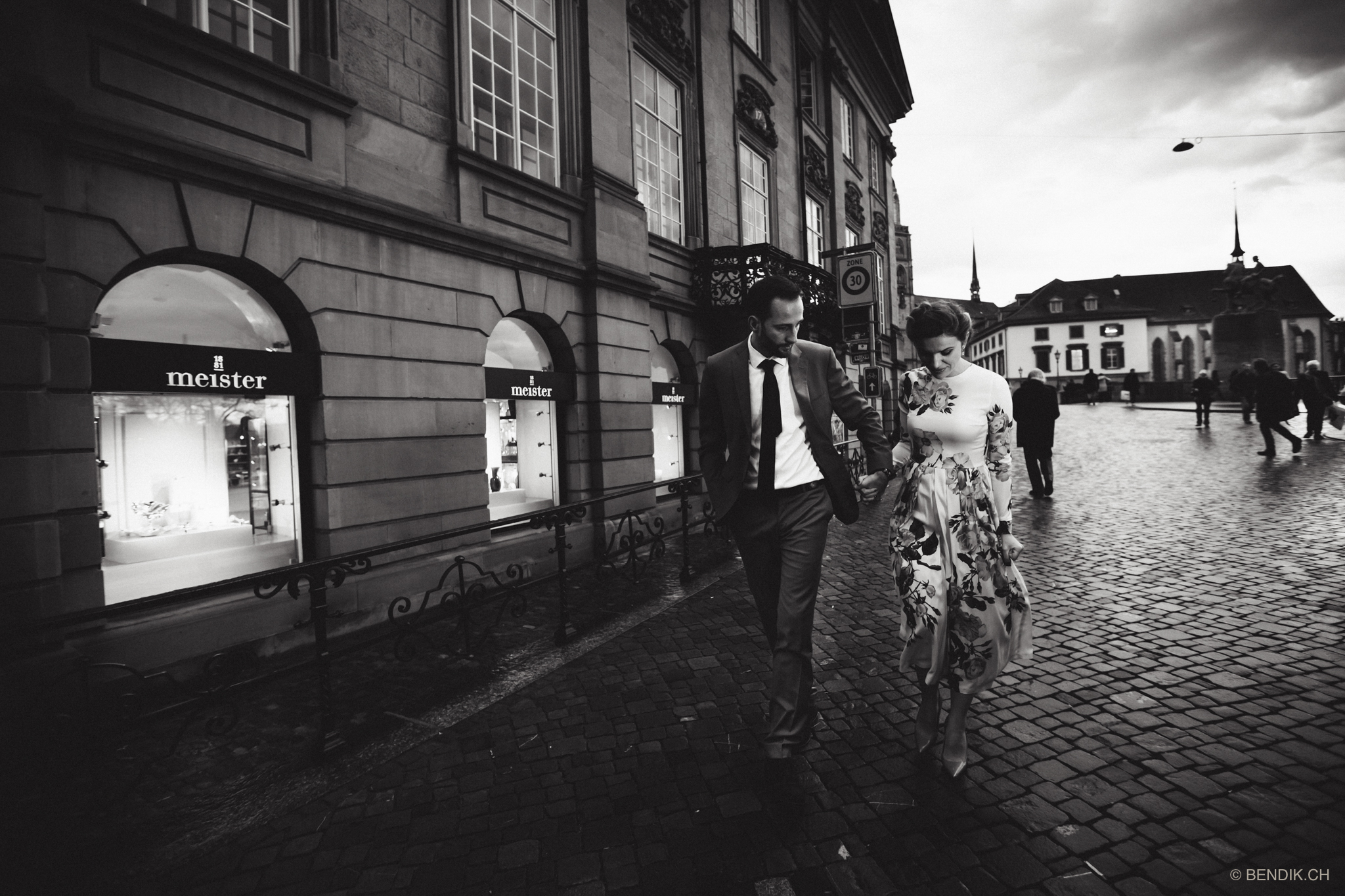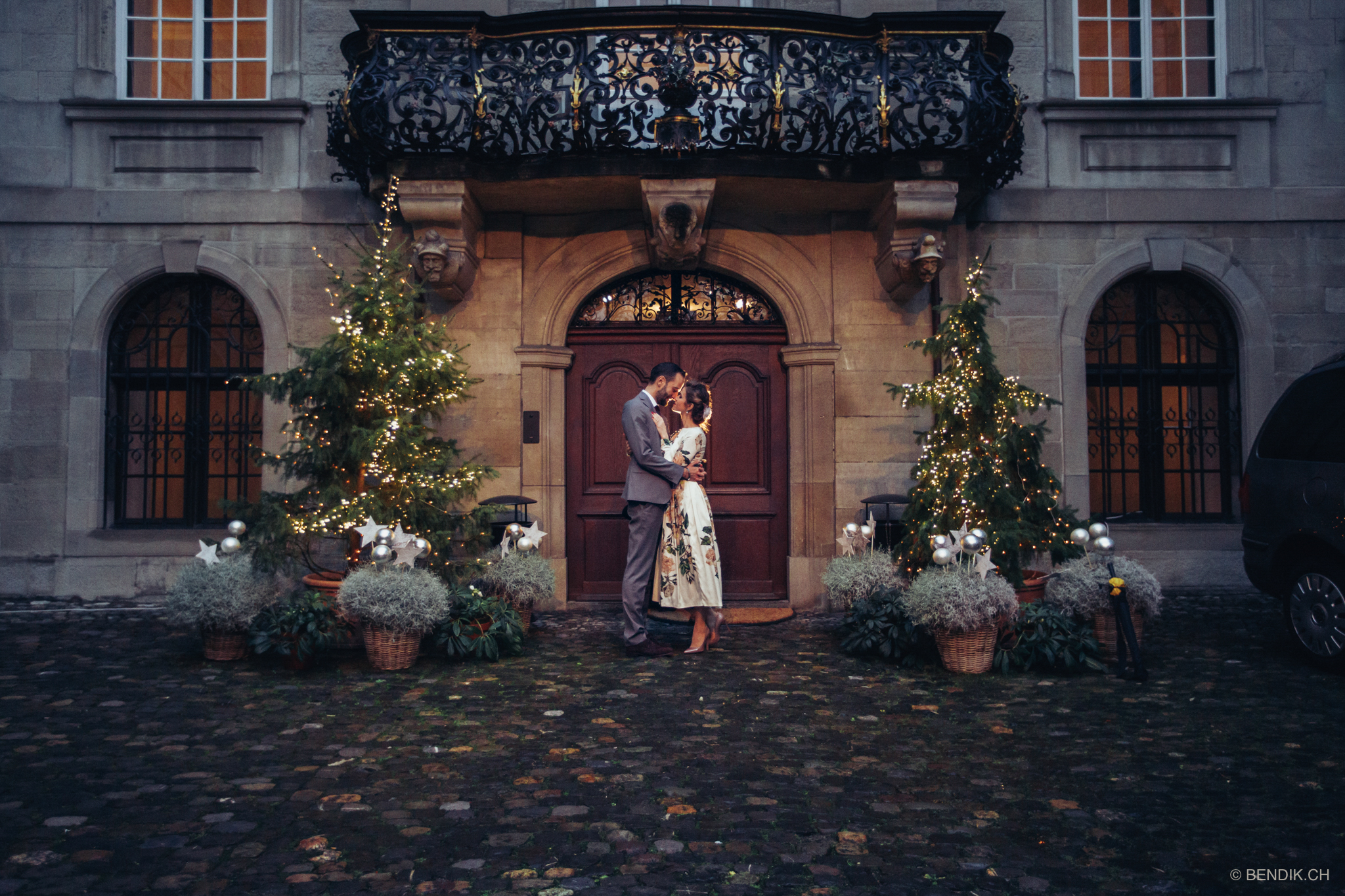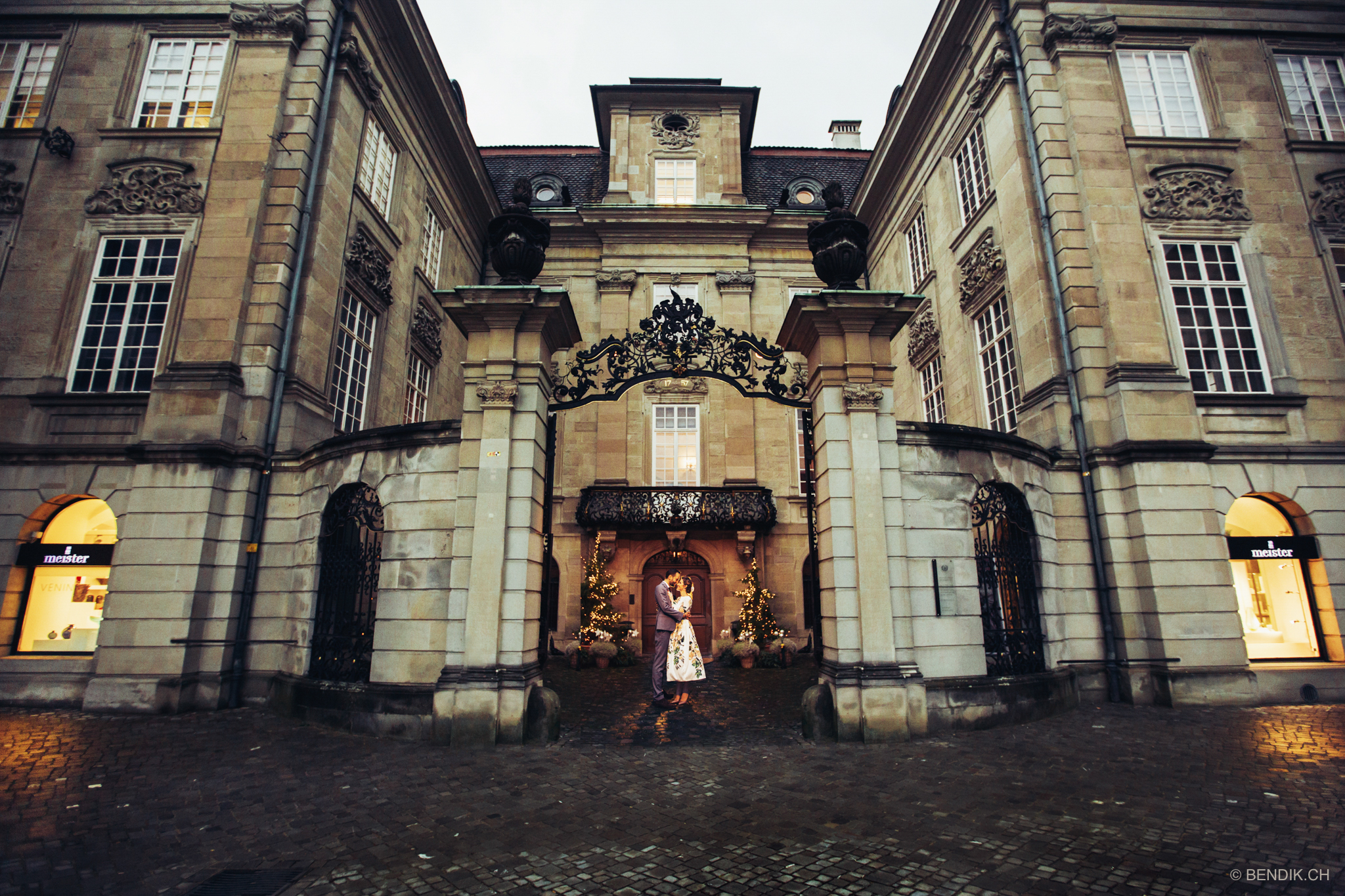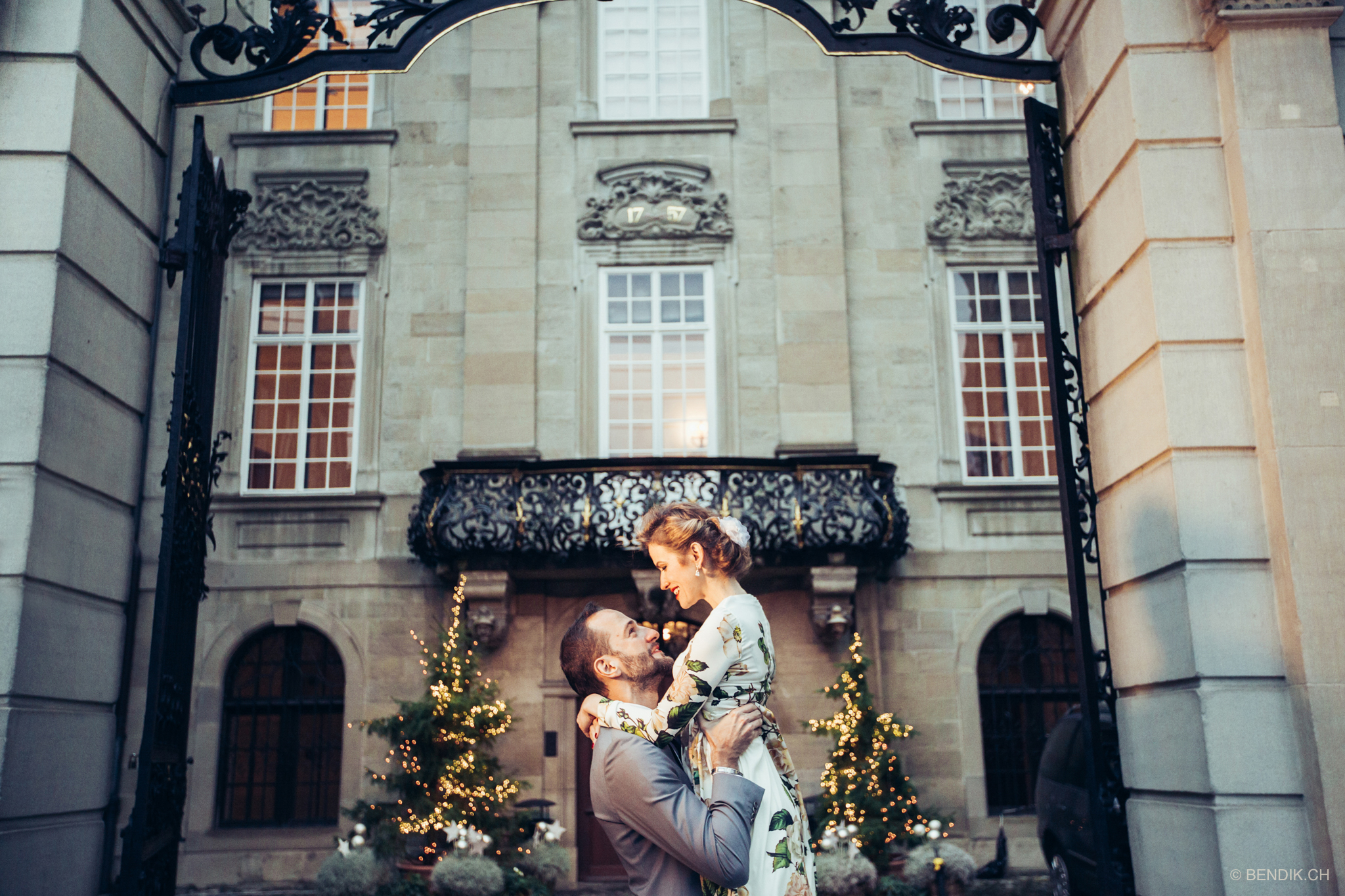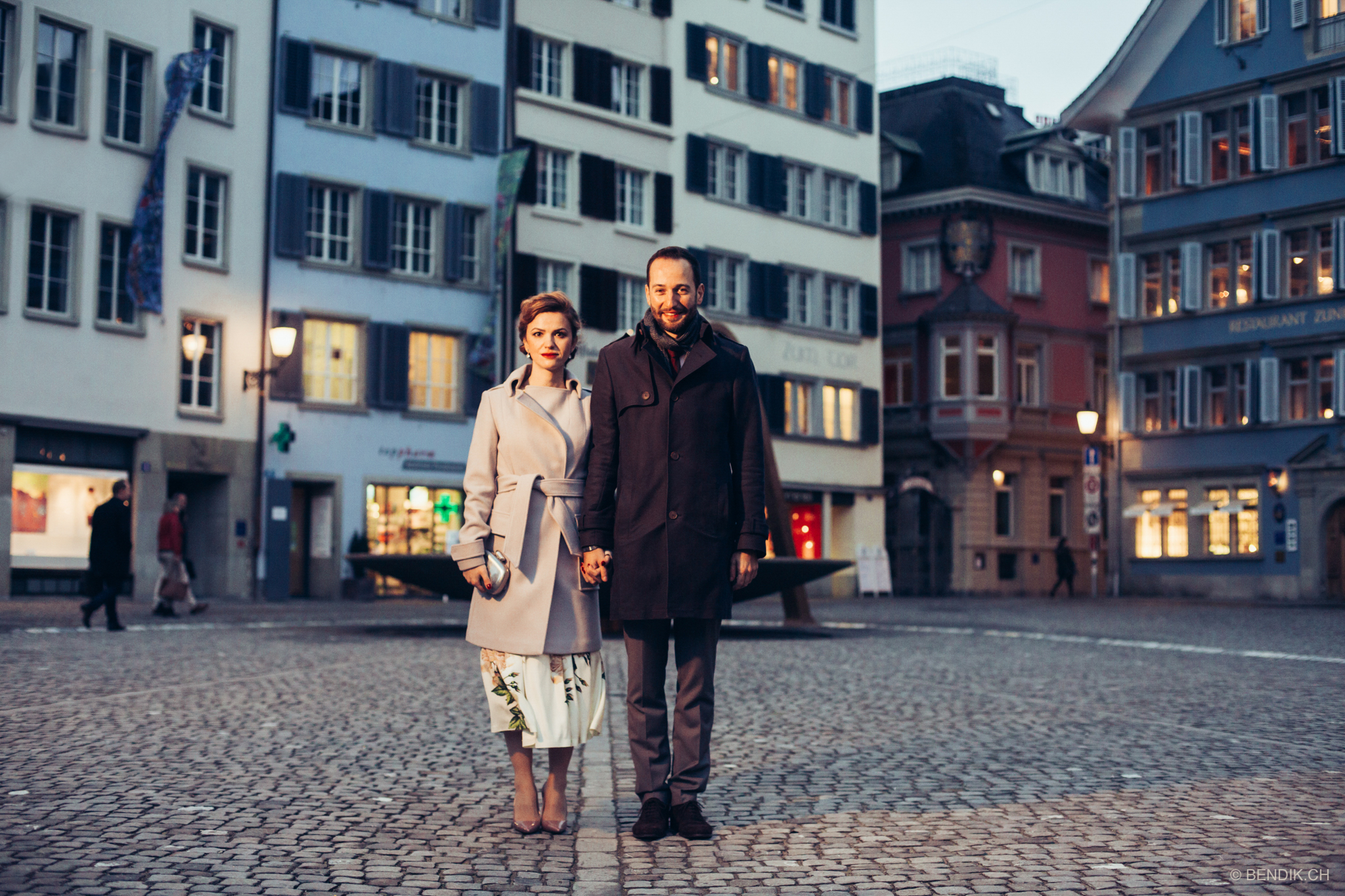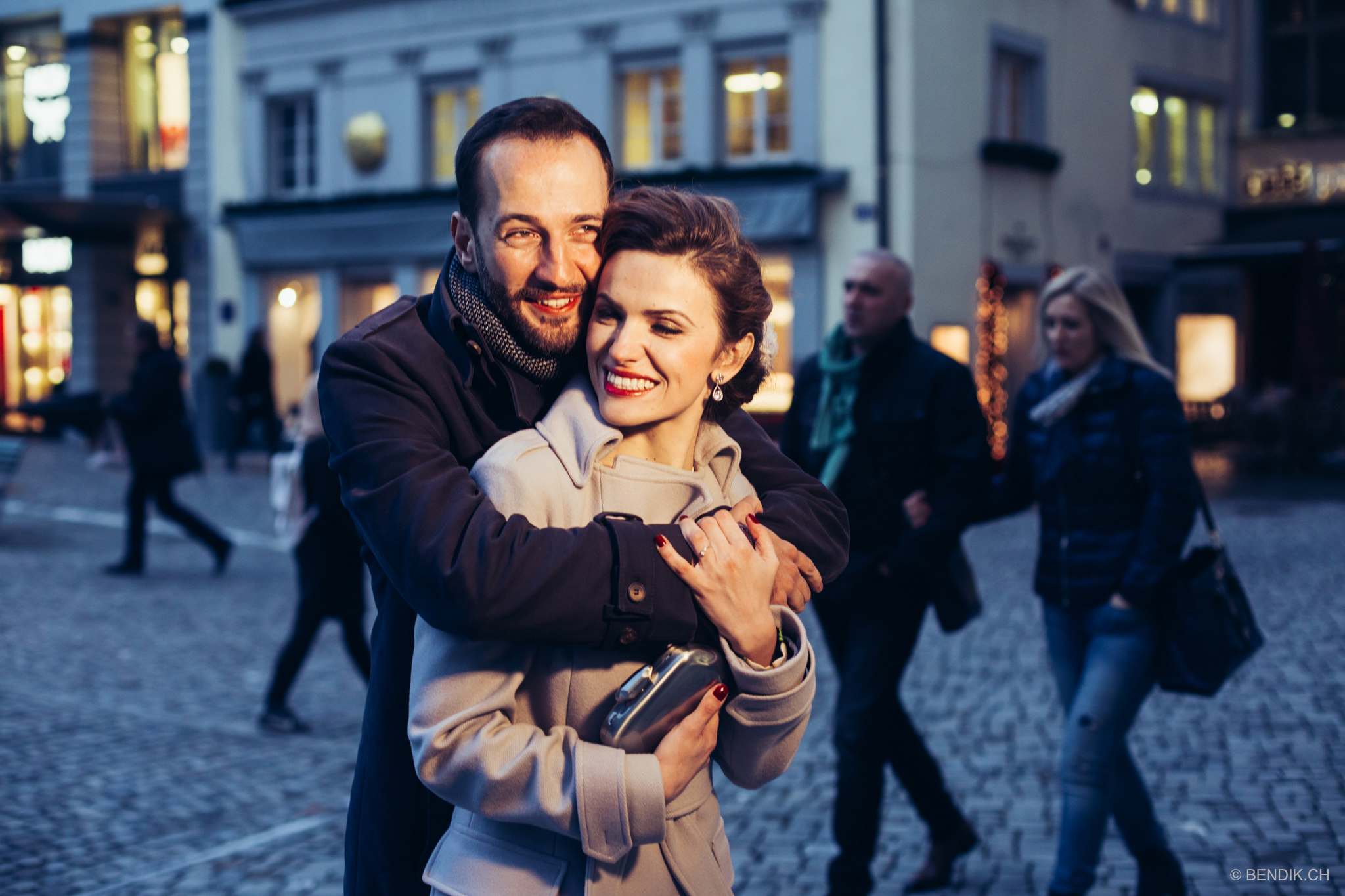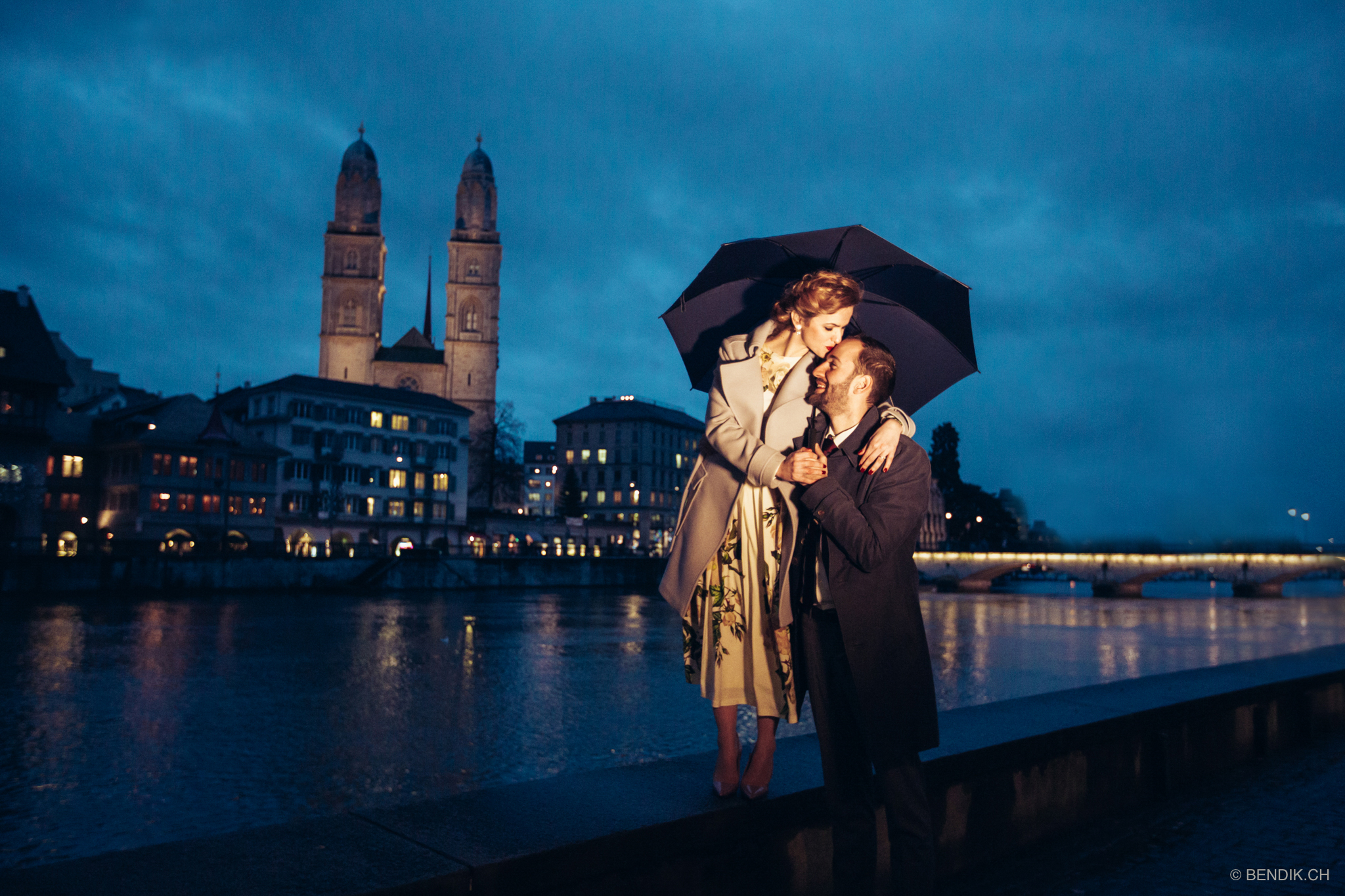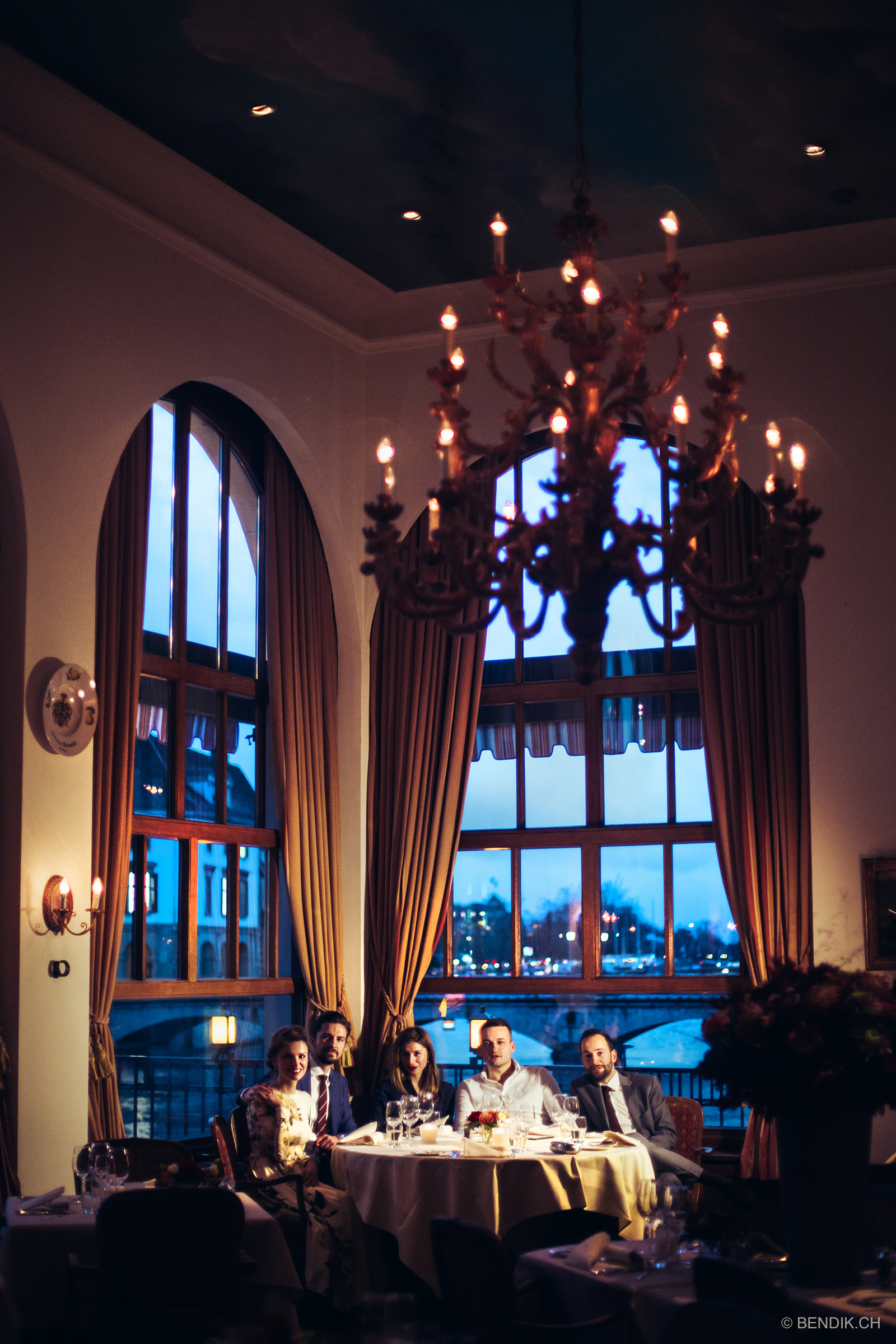 – WEDDING PHOTO SHOOT IN ZURICH BY VERONIKA BENDIK –
More information about how to book wedding photo shoot with us you can get here:
https://bendik.ch/en/discover-wedding-photo-shoot/ https://bendik.ch/en/discover-wedding-photo-shoot/