Santorini, the crescent-shaped volcanic jewel rising out from the Agean sea, is a marvellous sight on its own. Being invited to a destination wedding in Santorini, I first approached the island on a scorching summer's day of 2016. The island's terracotta-coloured steep cliffs where speckled with brightly white spots soon turning out to be villages. All this beautiful scenery was set below the clear blue sky of southern Greece. It is this magical, dreamlike place. It is a place which served to the wedding photo shoot of two of my very good friends from Zurich, Sasha and Alena.
Their destination wedding
My accomodation for the wedding was beautifully beset by a beach and a reddish basaltous formation, several hundred meters high. Picture this background and our wedding party in the evening prior to the ceremony, gathered around on this fairytale-like beach. Sasha and Alena could simply not believe their luck, although it has taken them months of preparation to create this dream.
The nightly sky having faded into the bright blue of the upcoming day… We were chauffeured up an elevation in the center of the crescent, marking its highest point. We slowly made way to the couple's hotel, in which the ceremony and wedding photo shoot was to take place. The hotel was by itself yet again an enchanting sight: a myriad of little cabanas with barrel vault ceilings, etched into the terra cotta-coloured flank of the caldera's rim. We had a magnificient view onto the caldera bay, the waters of which were kaleidoscopicly shimmering in the bright daylight.
We passed the afternoon with a lot of laughter, sunshine and some fine drinks. I tried to grasp this elated atmosphere in wedding photo shoot. Finally, the moment arrived: under a late afternoon sun, Sasha and Alena exchanged their vows below a white arch set on a terrace overlooking the bay formed by the caldera. A dream-like event, that was followed by the couple's dance and the throwing of the bouquet. Sadly I could not capture the latter moment, since I was also invited as a bridesmaid :).
A dream come true
As if all of this would not have already been a dream come true, we dined on a terrasse in the beautiful evening sun. In a myriad of laughter, day slowly became night, and night became day again ….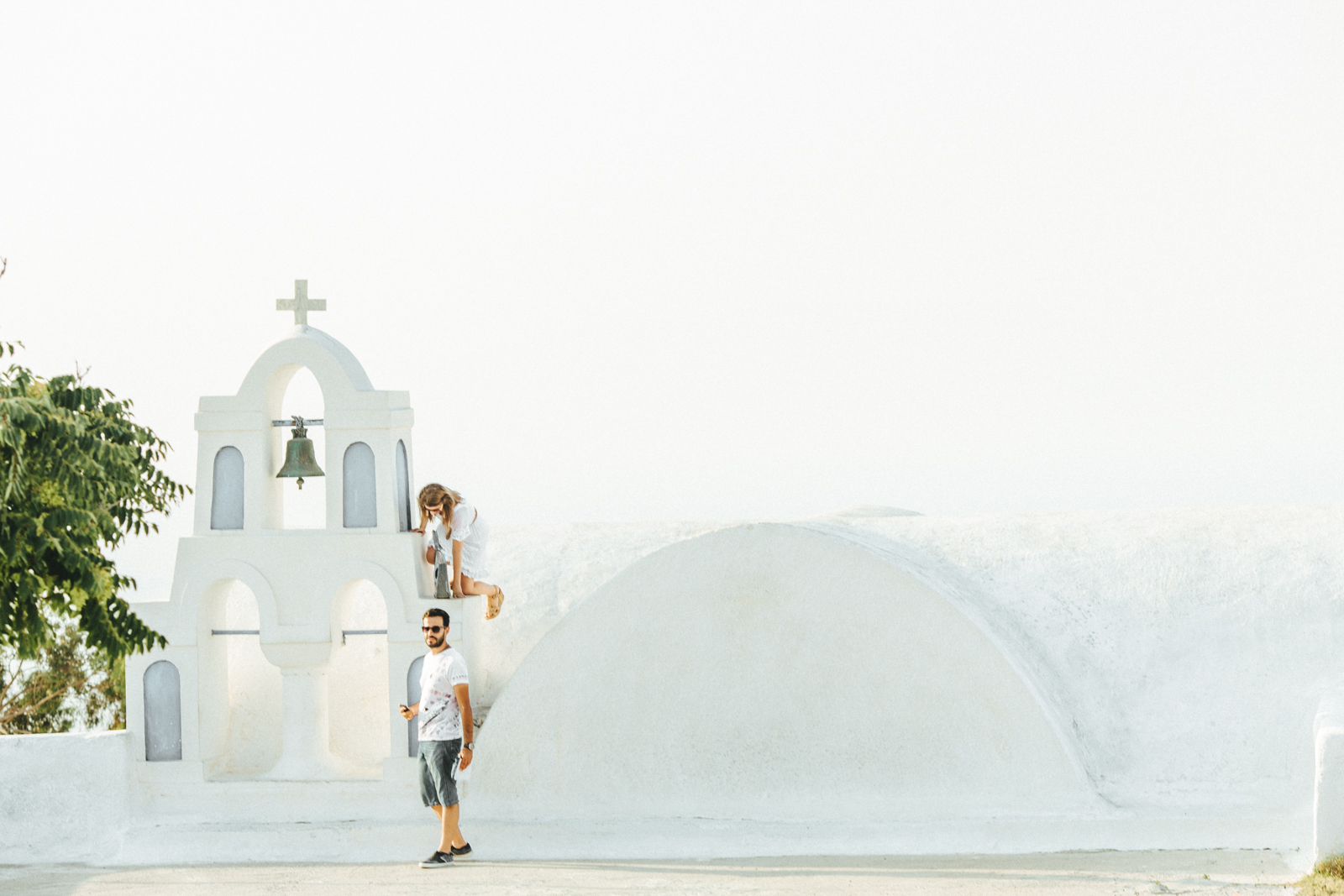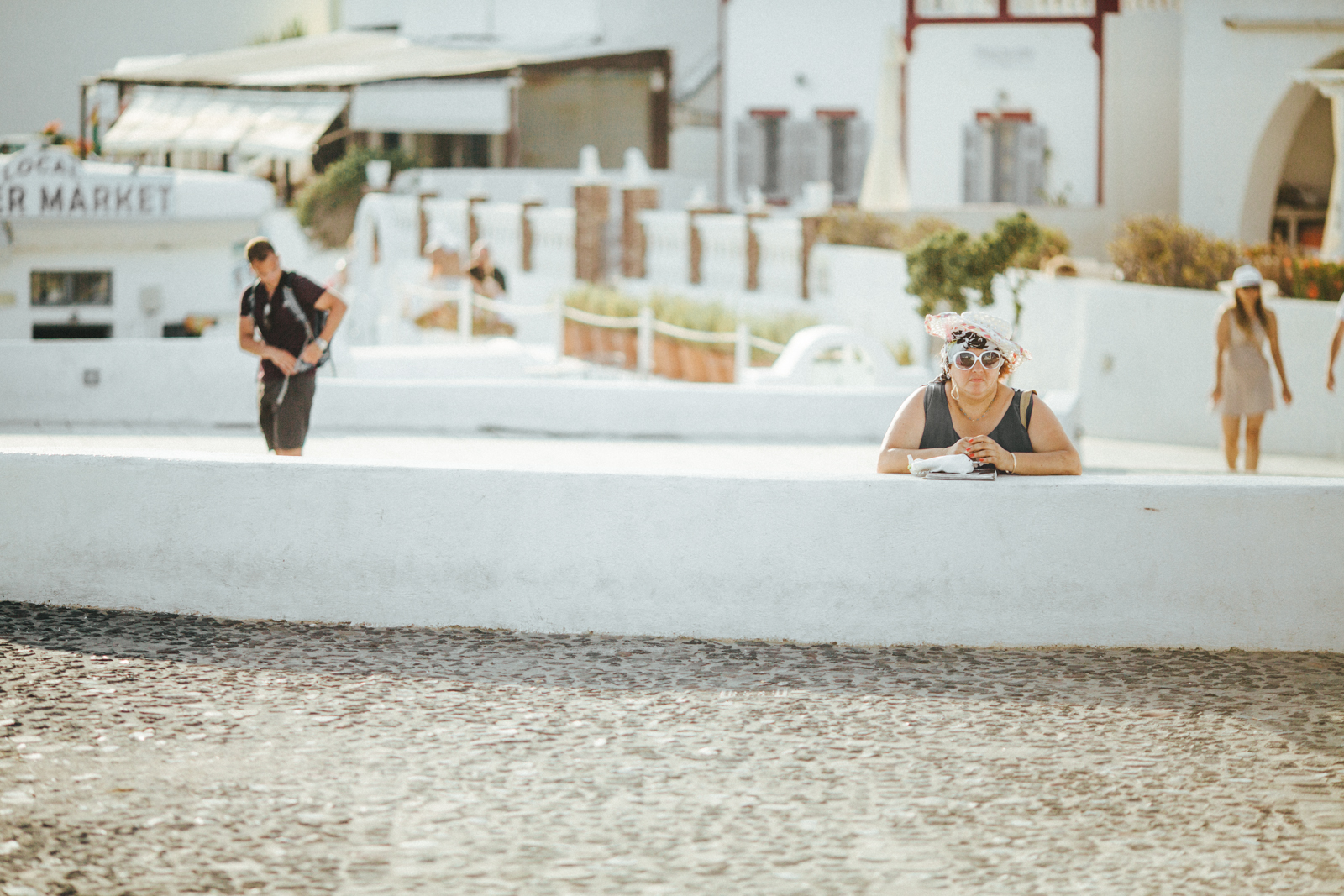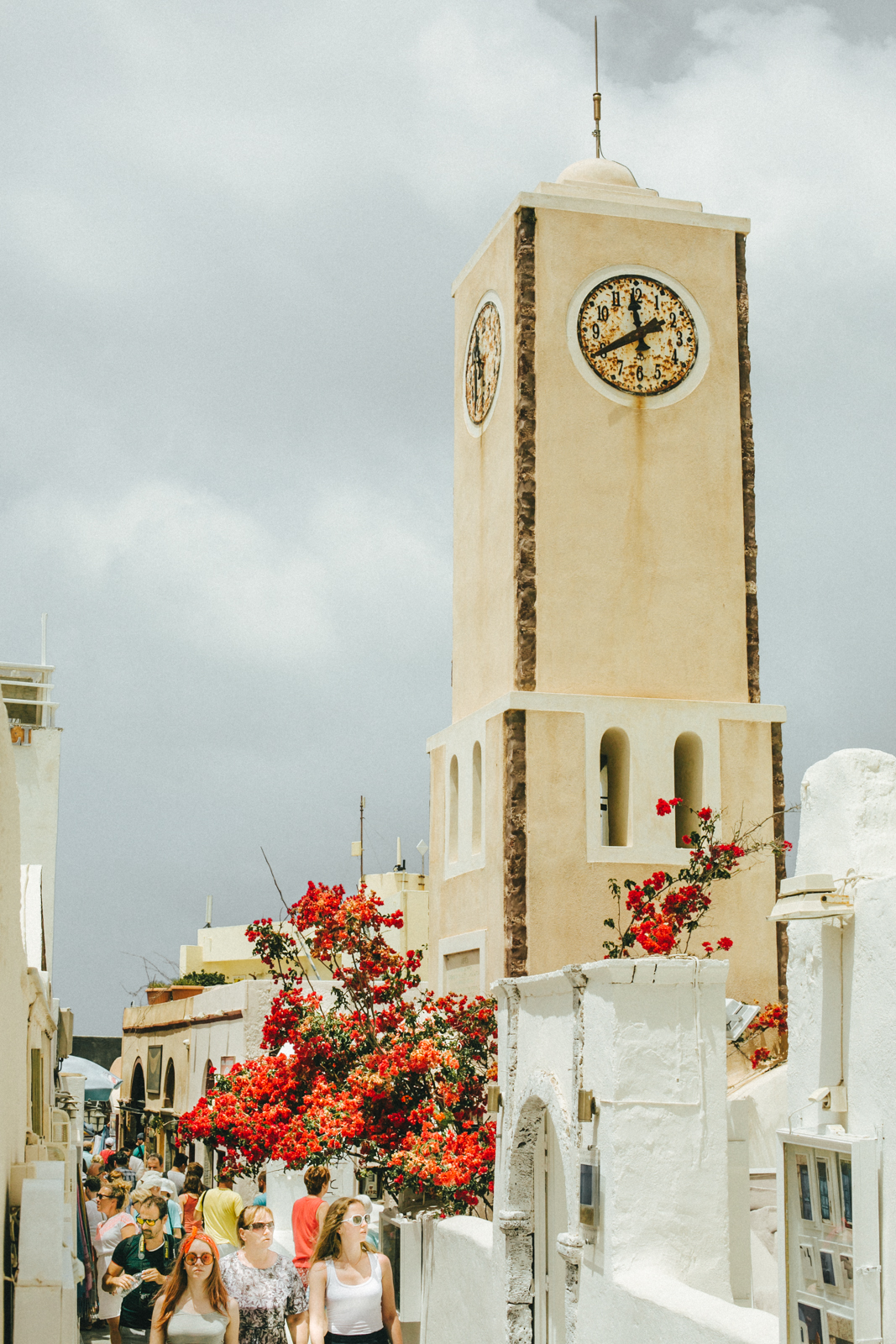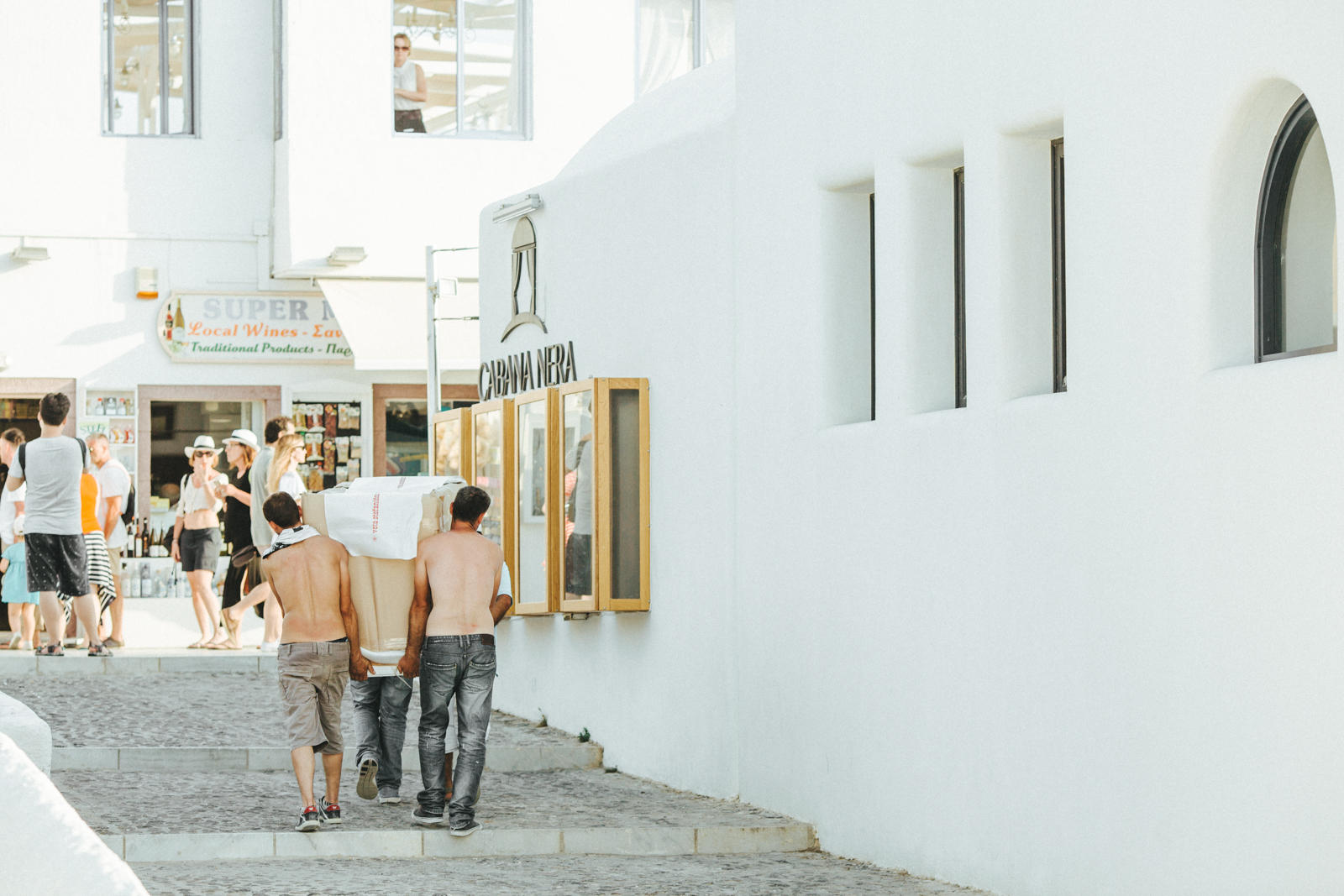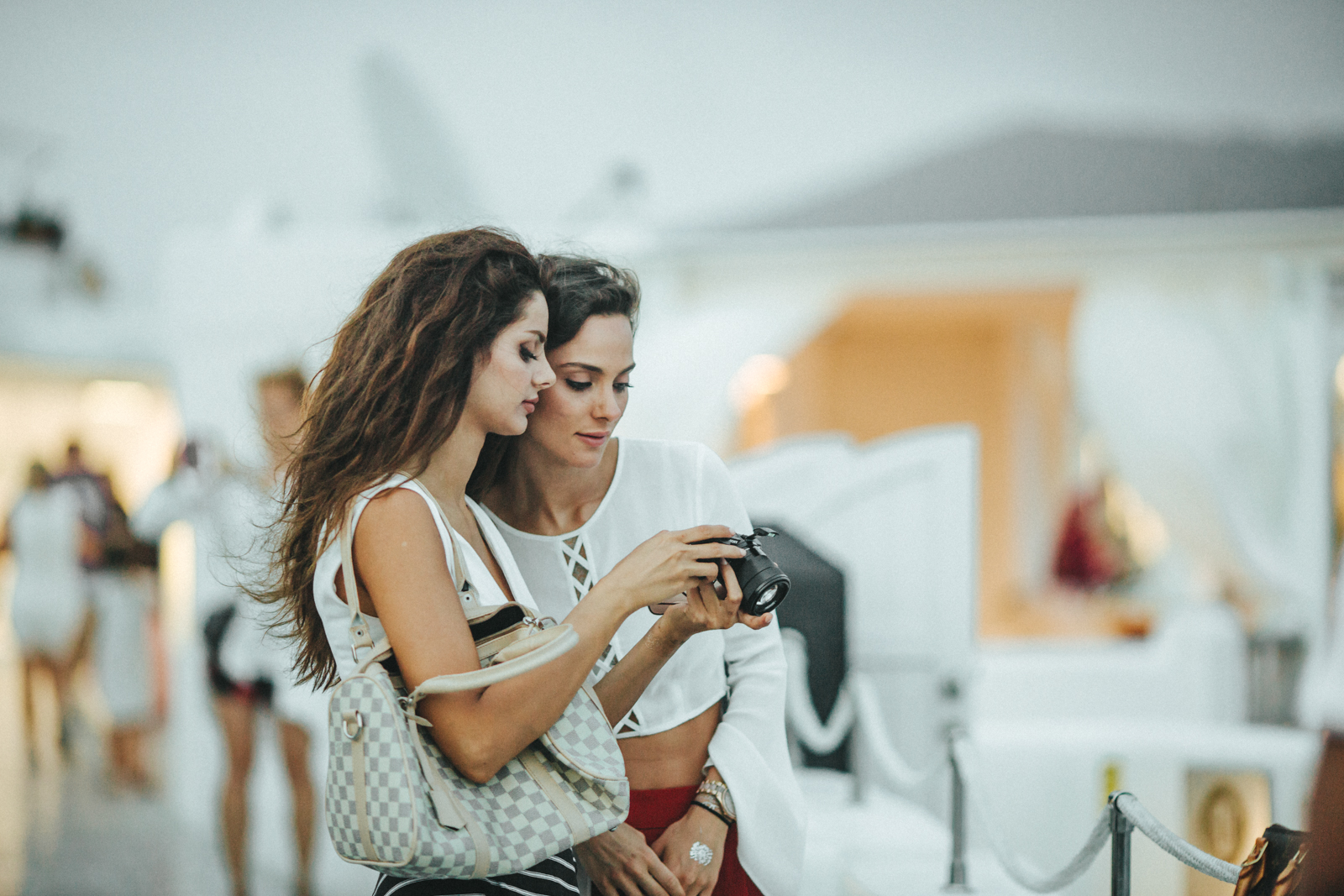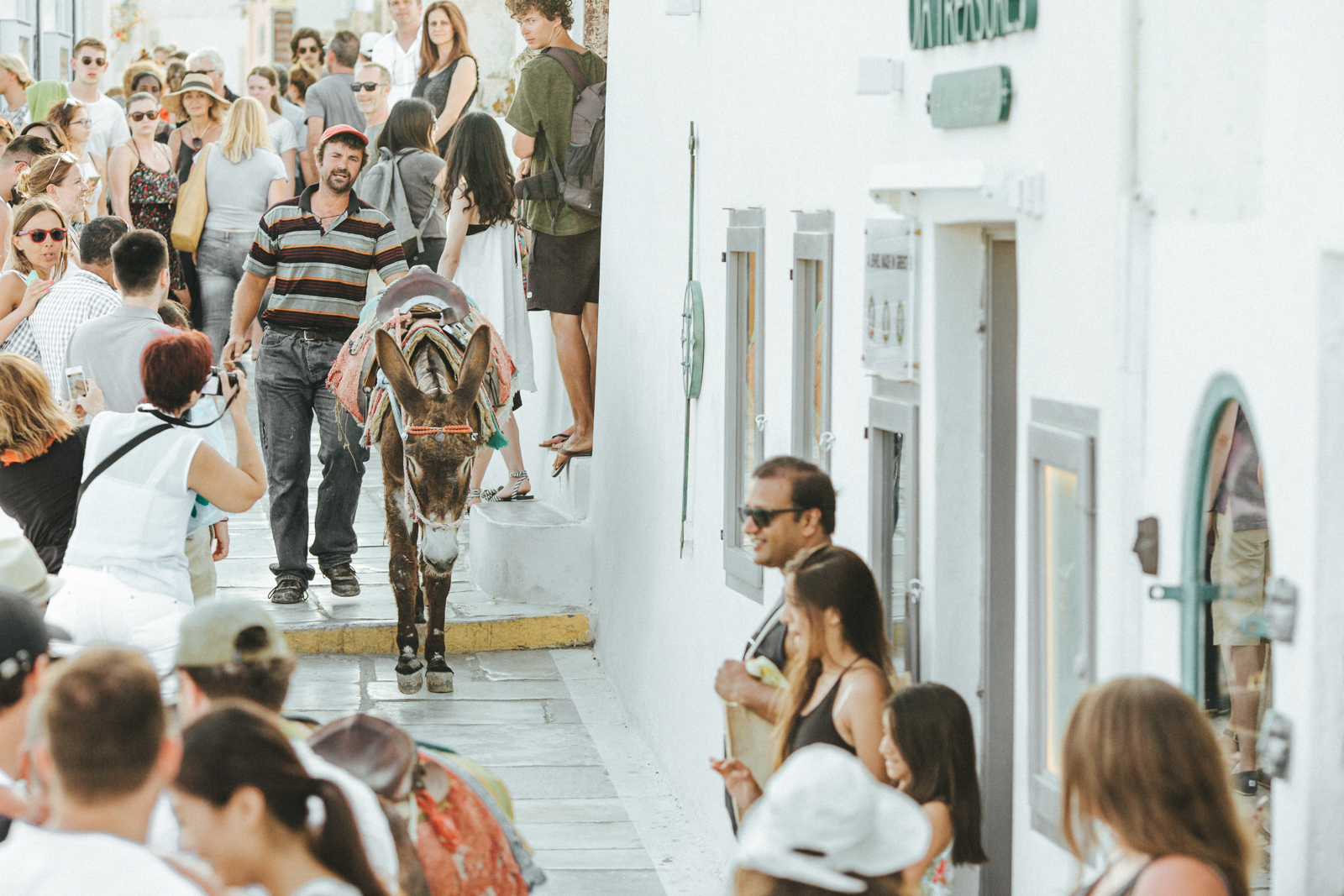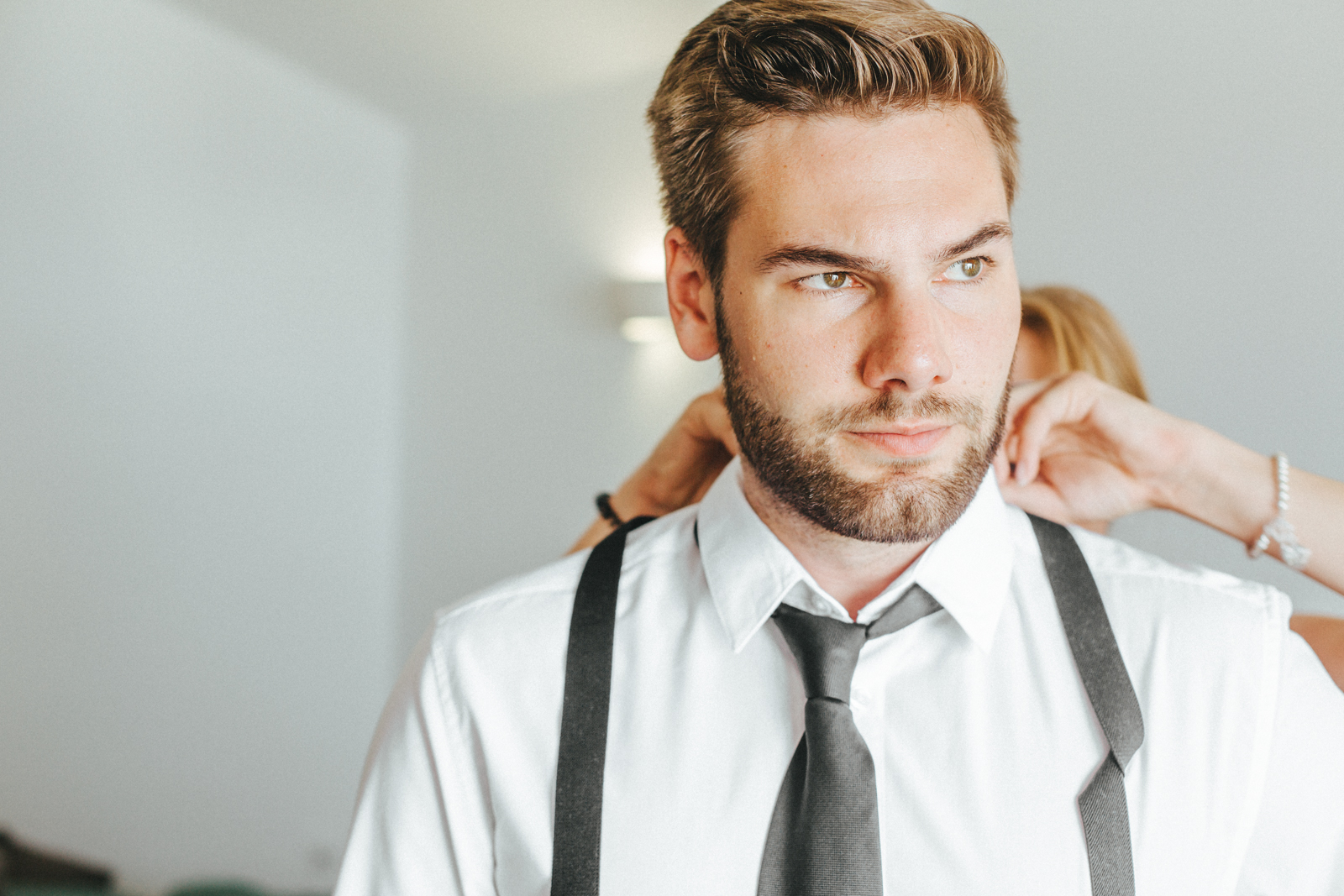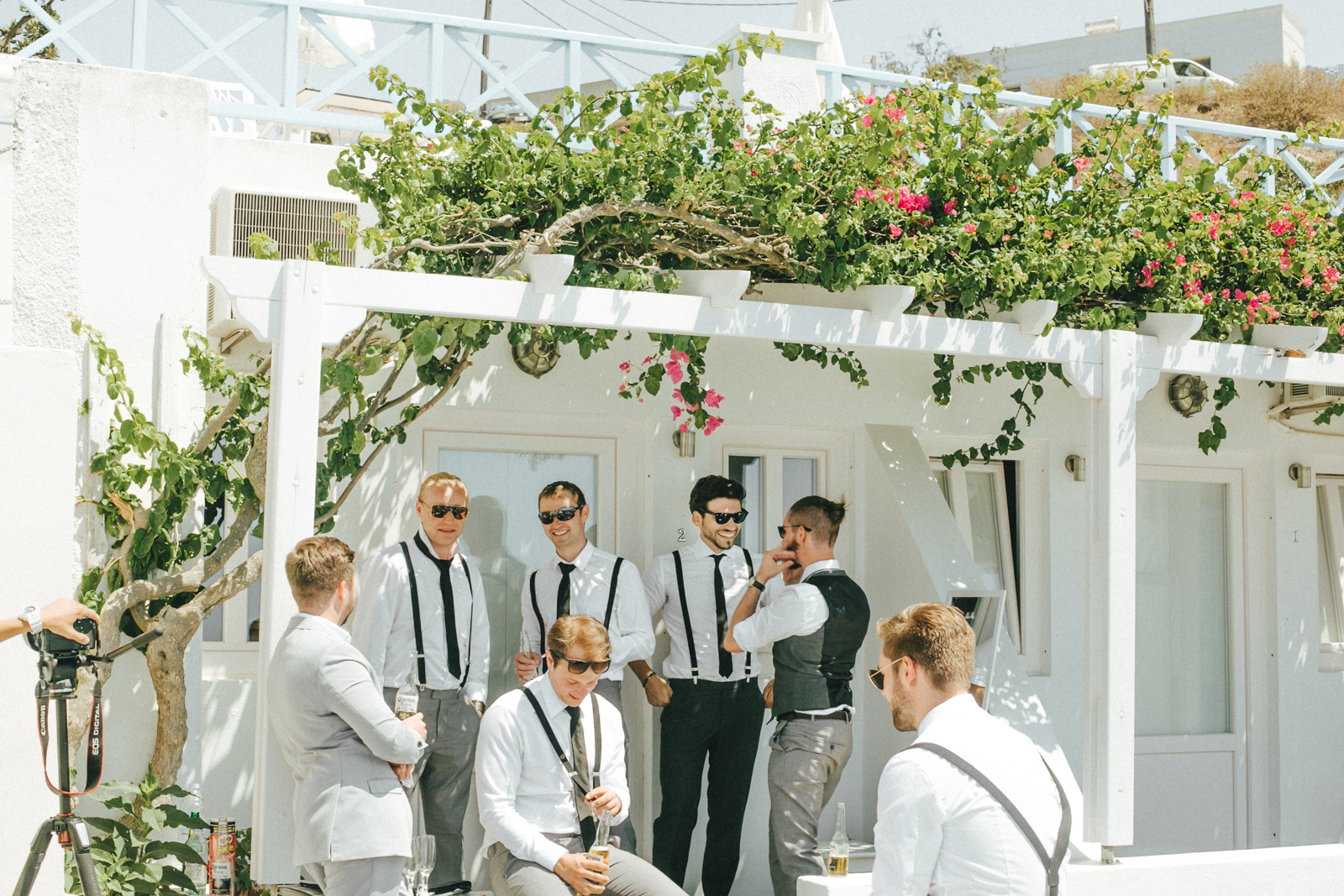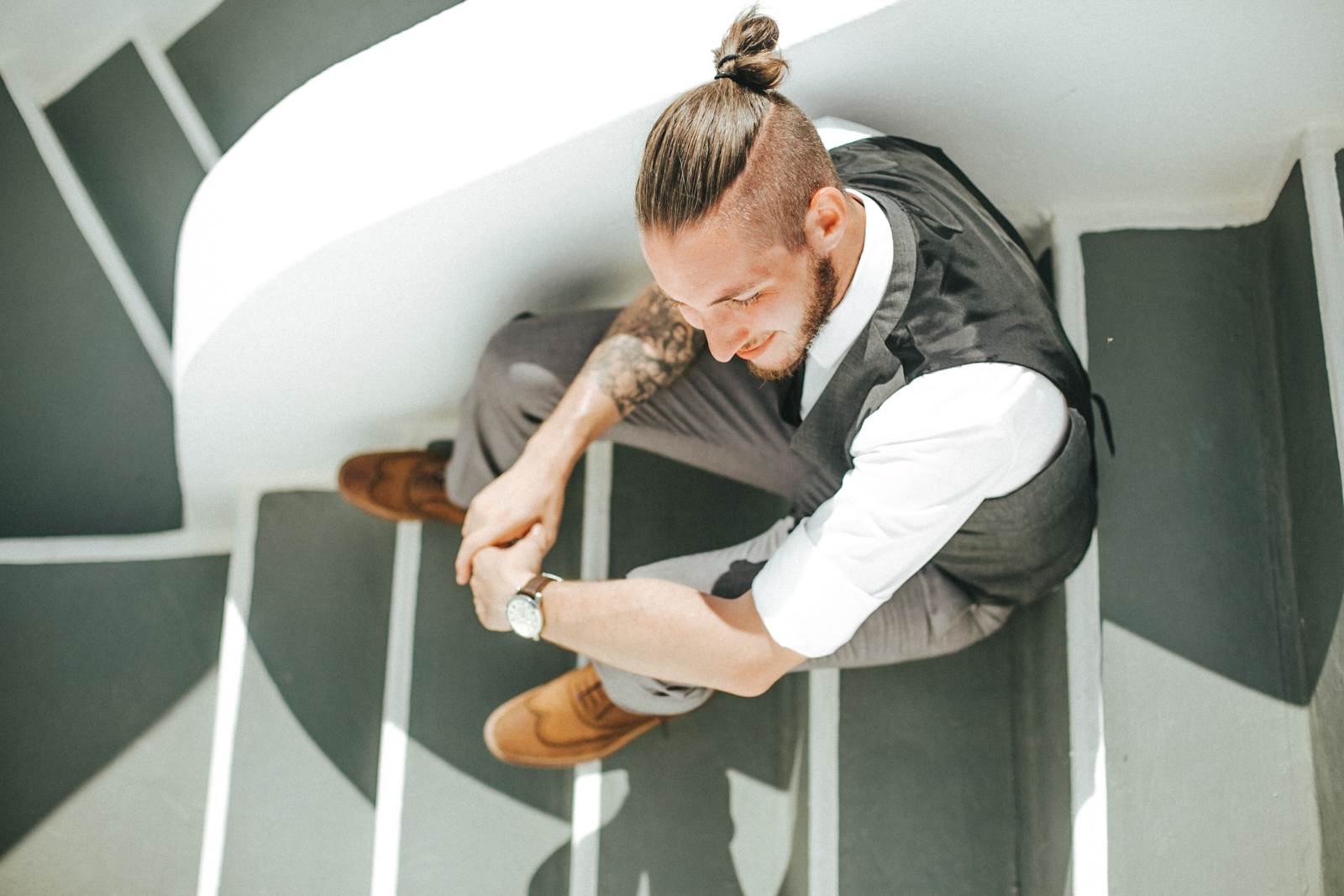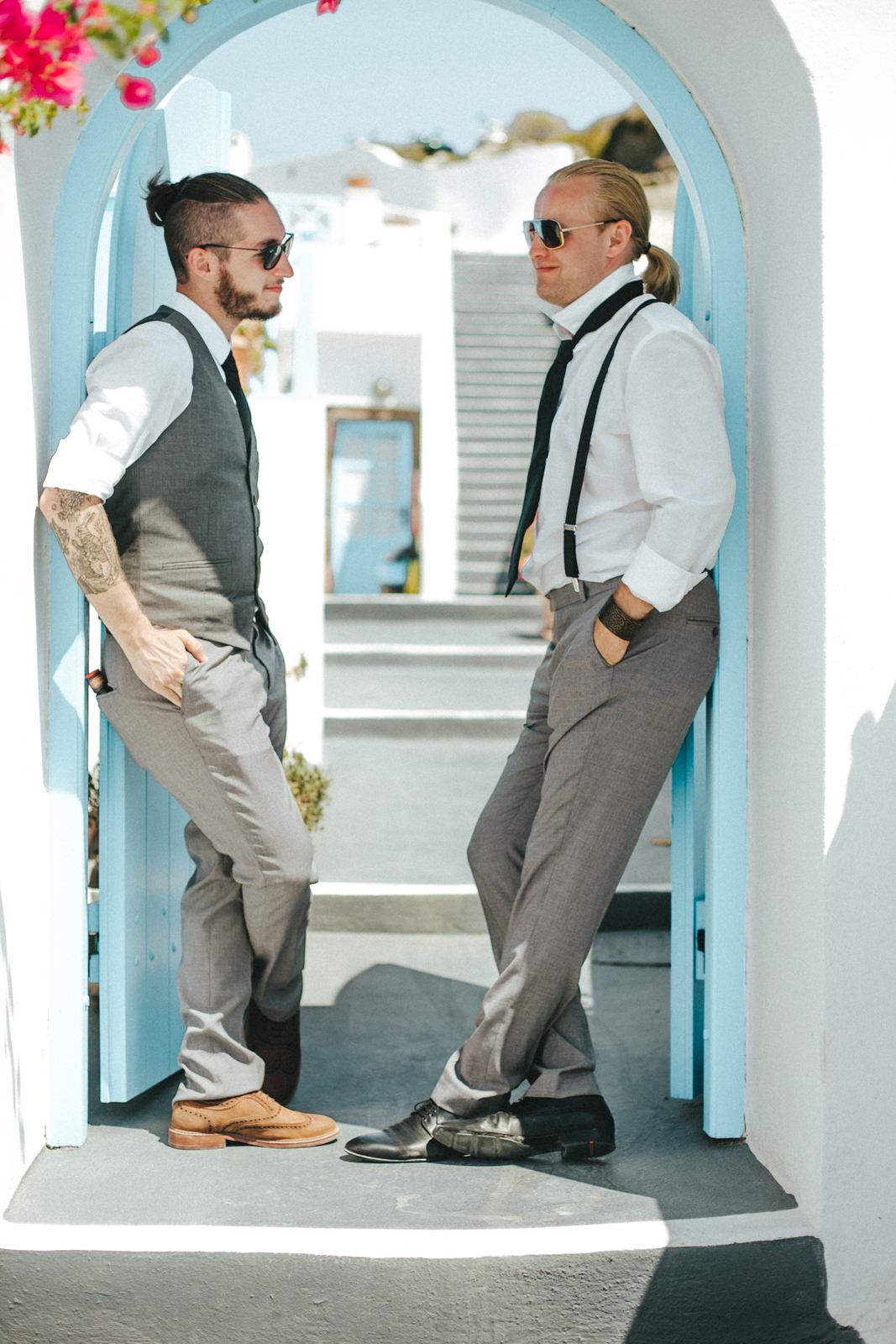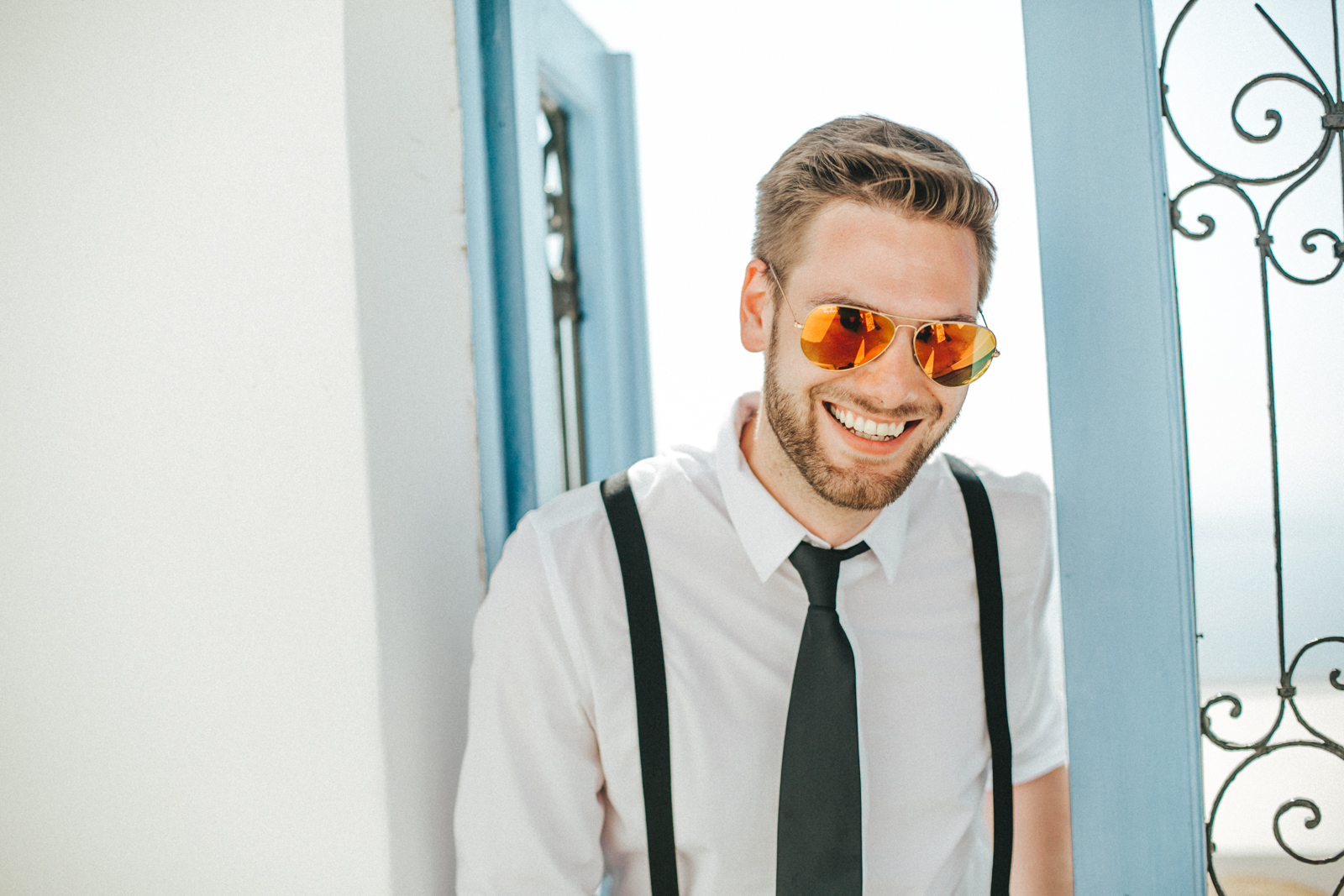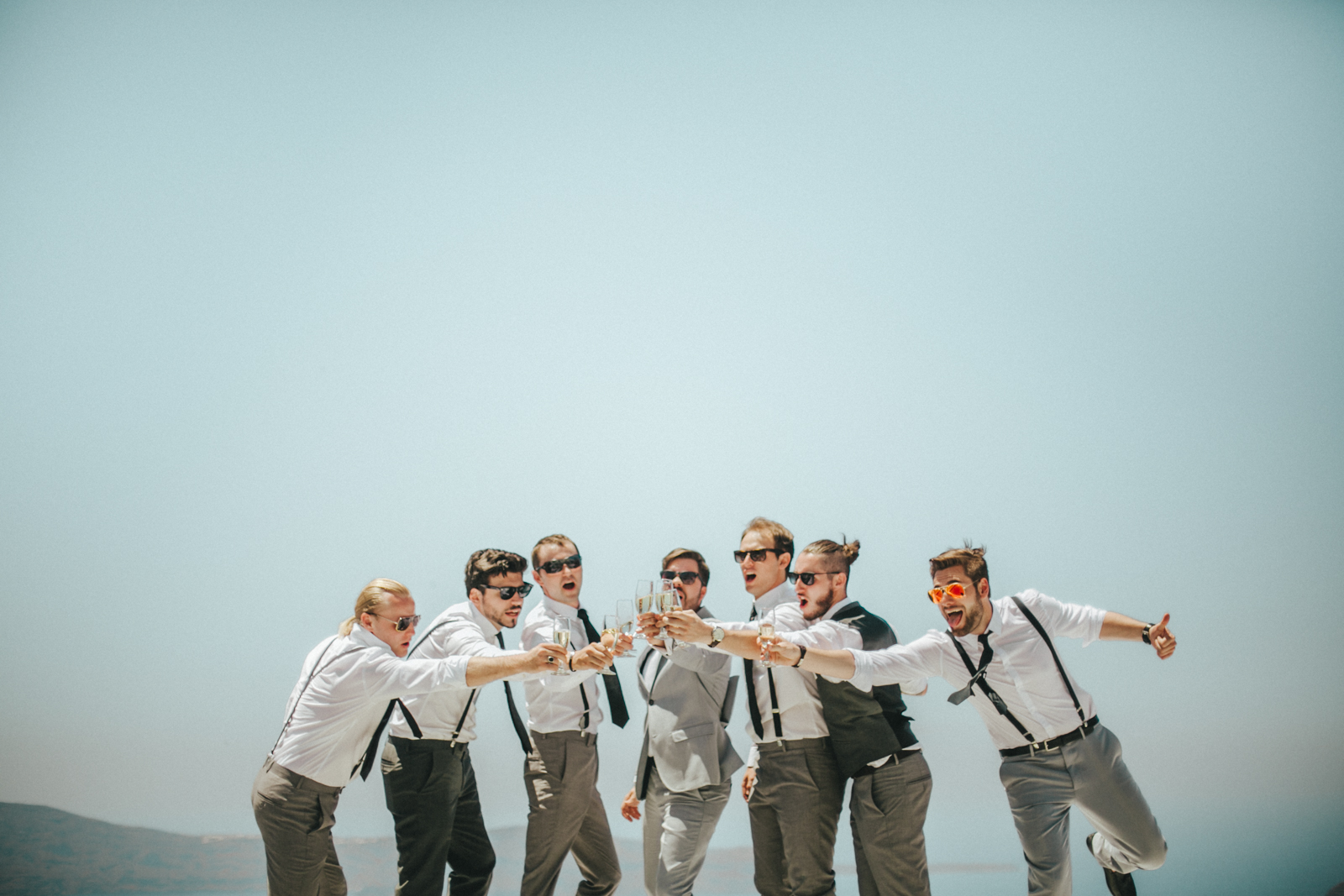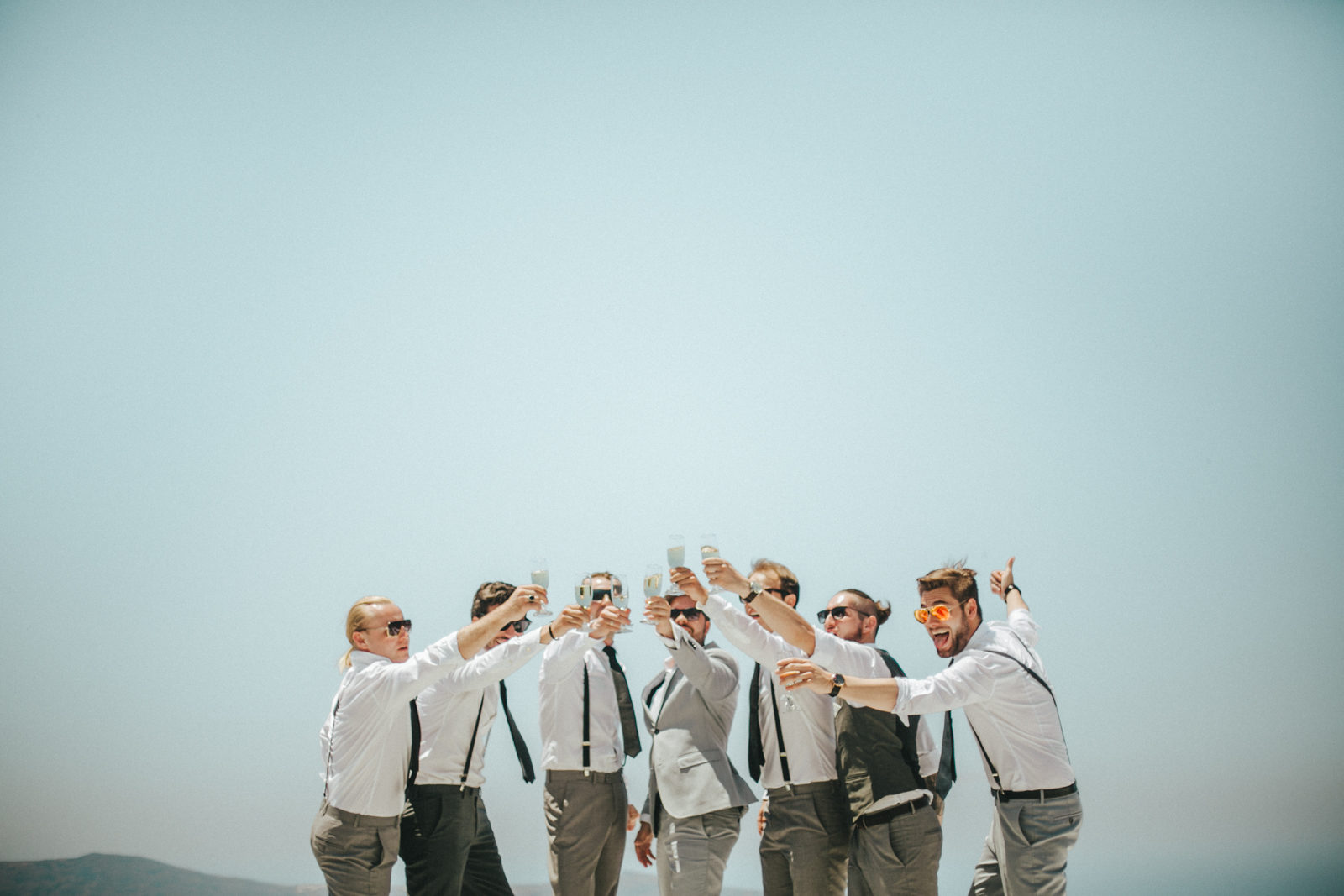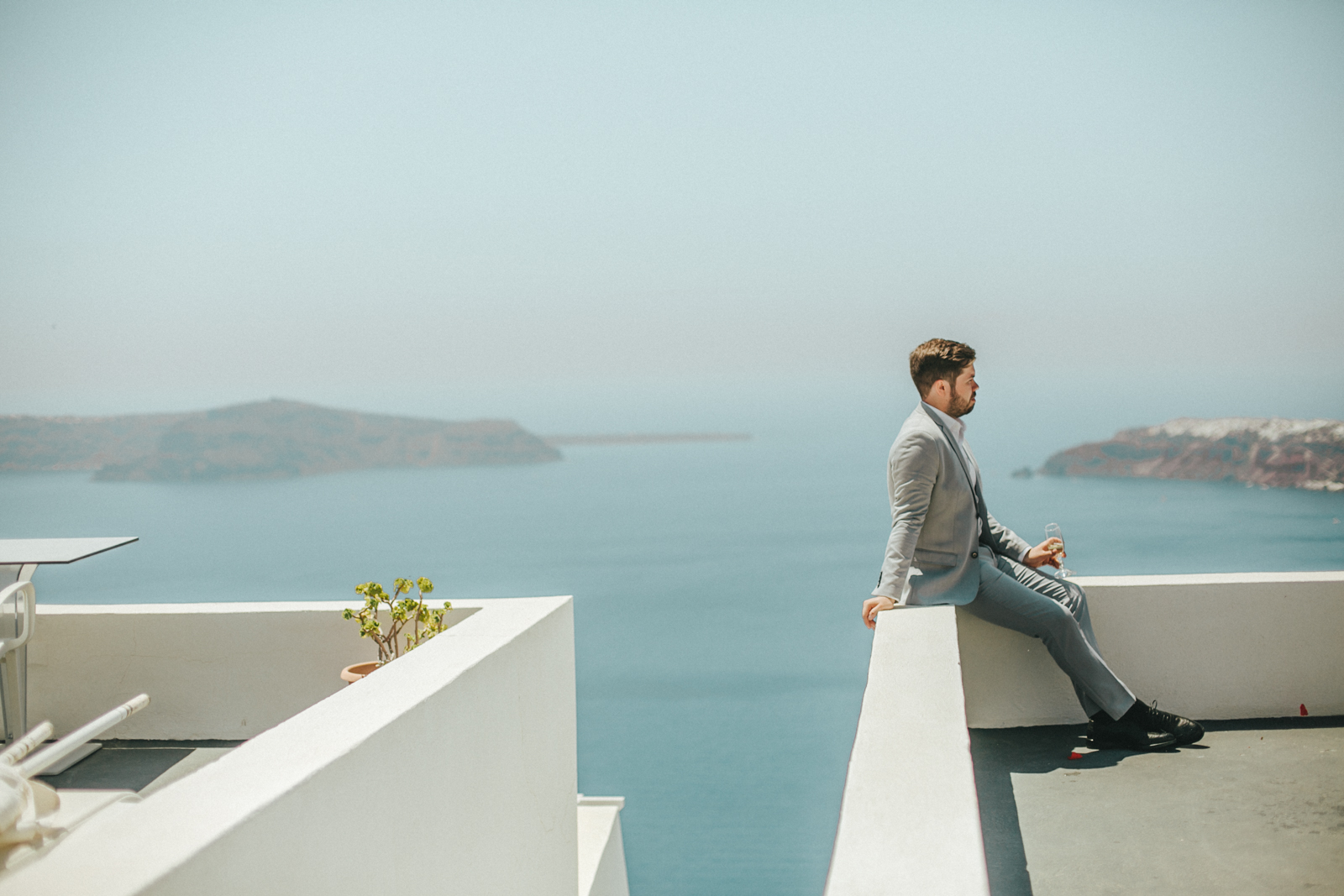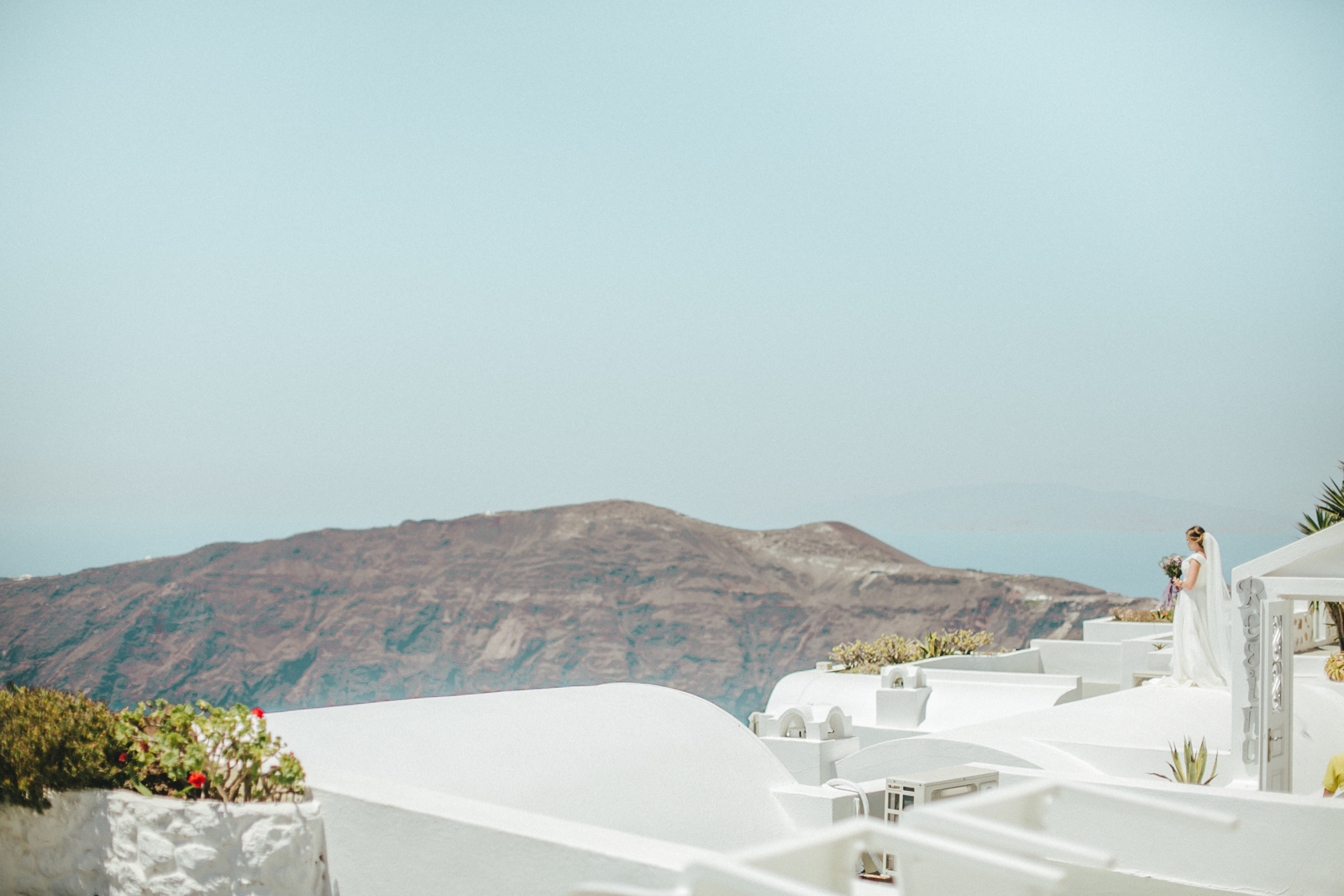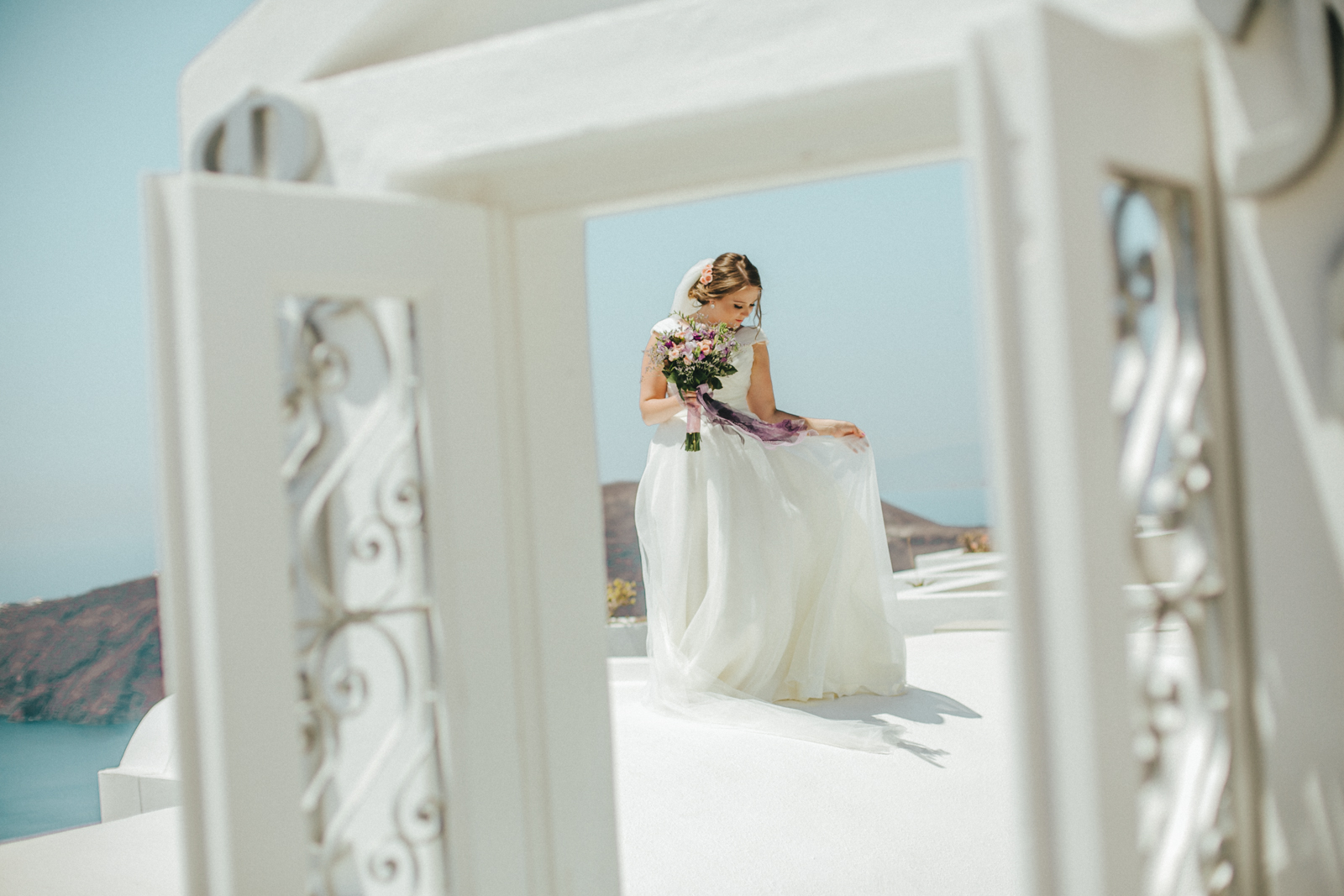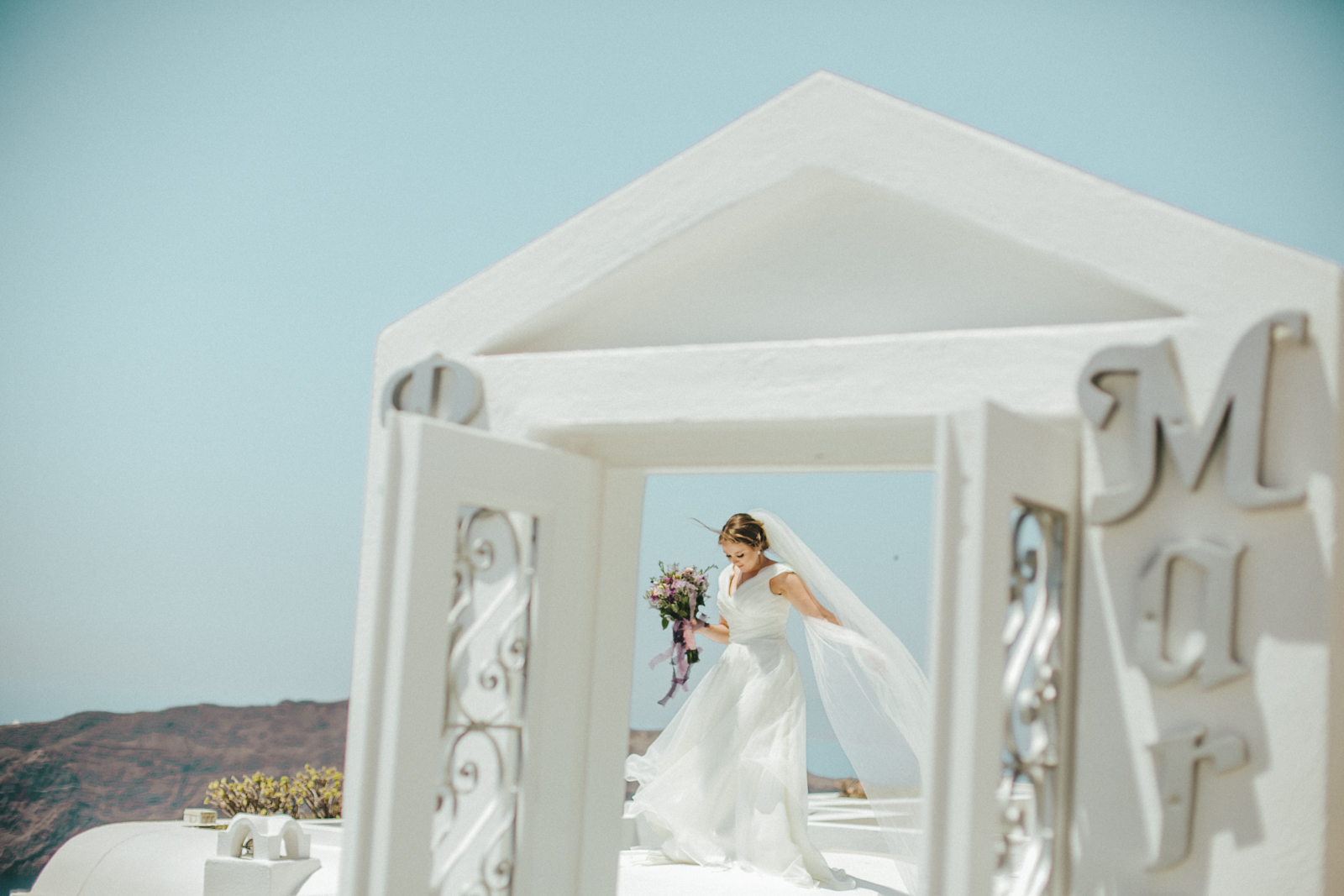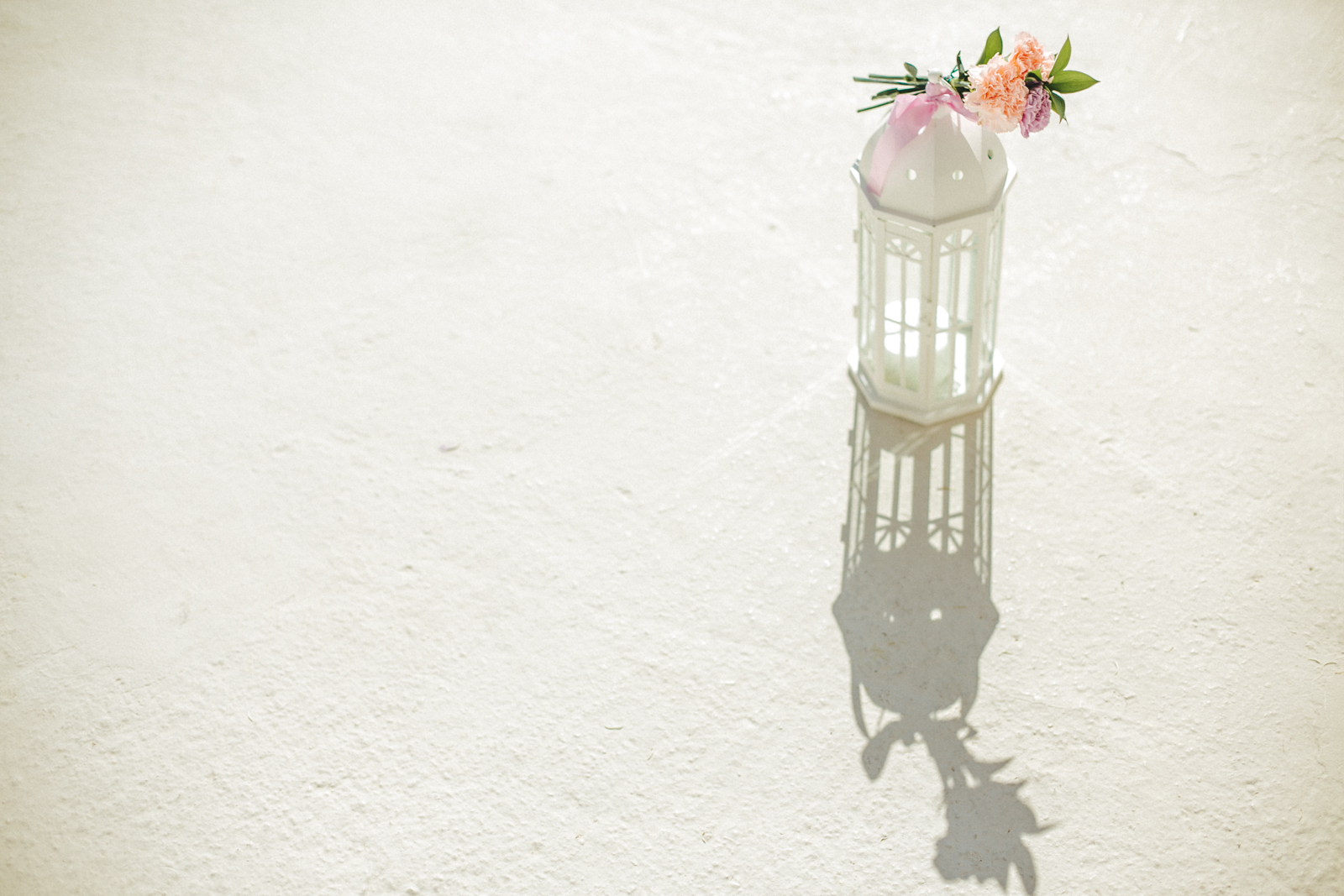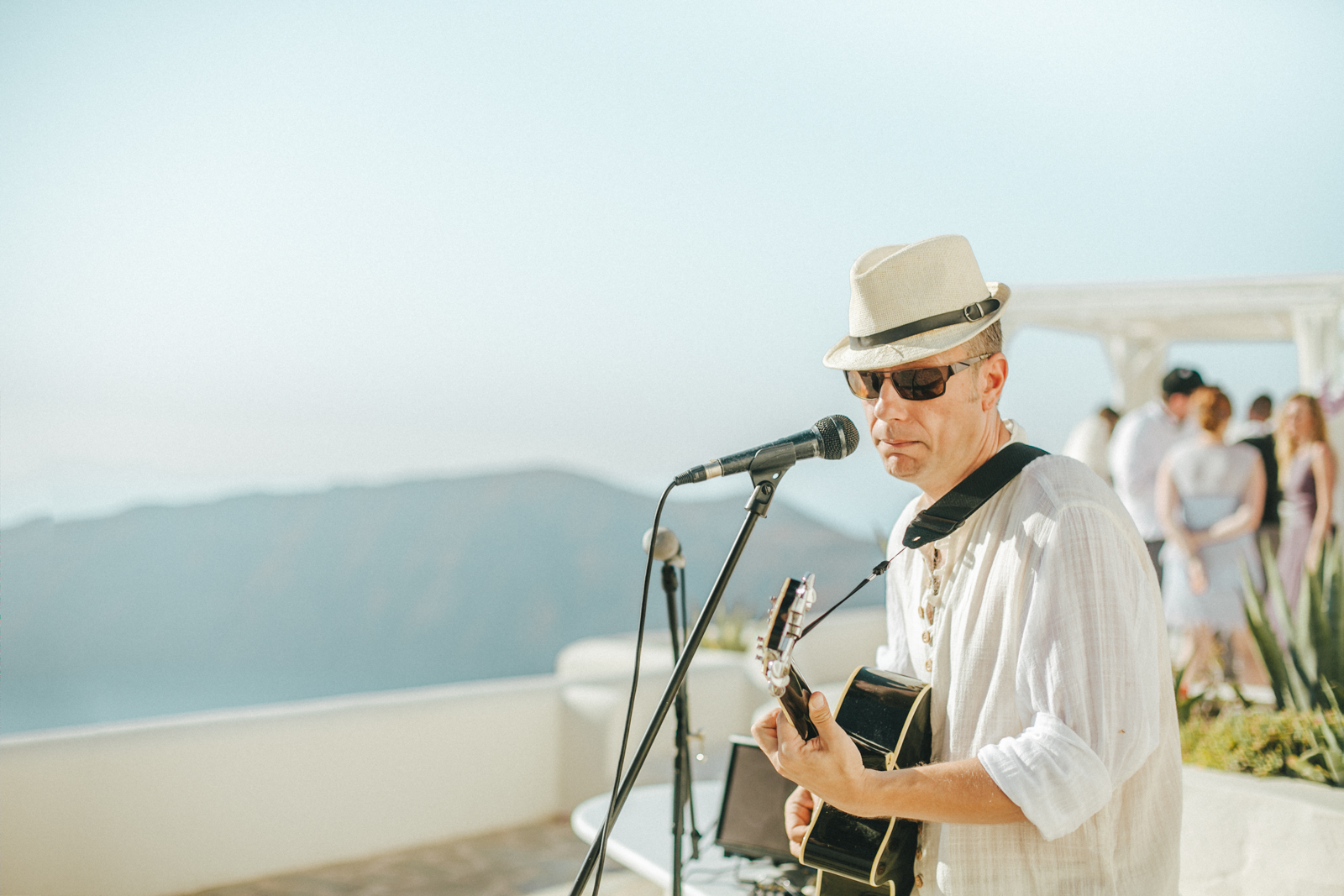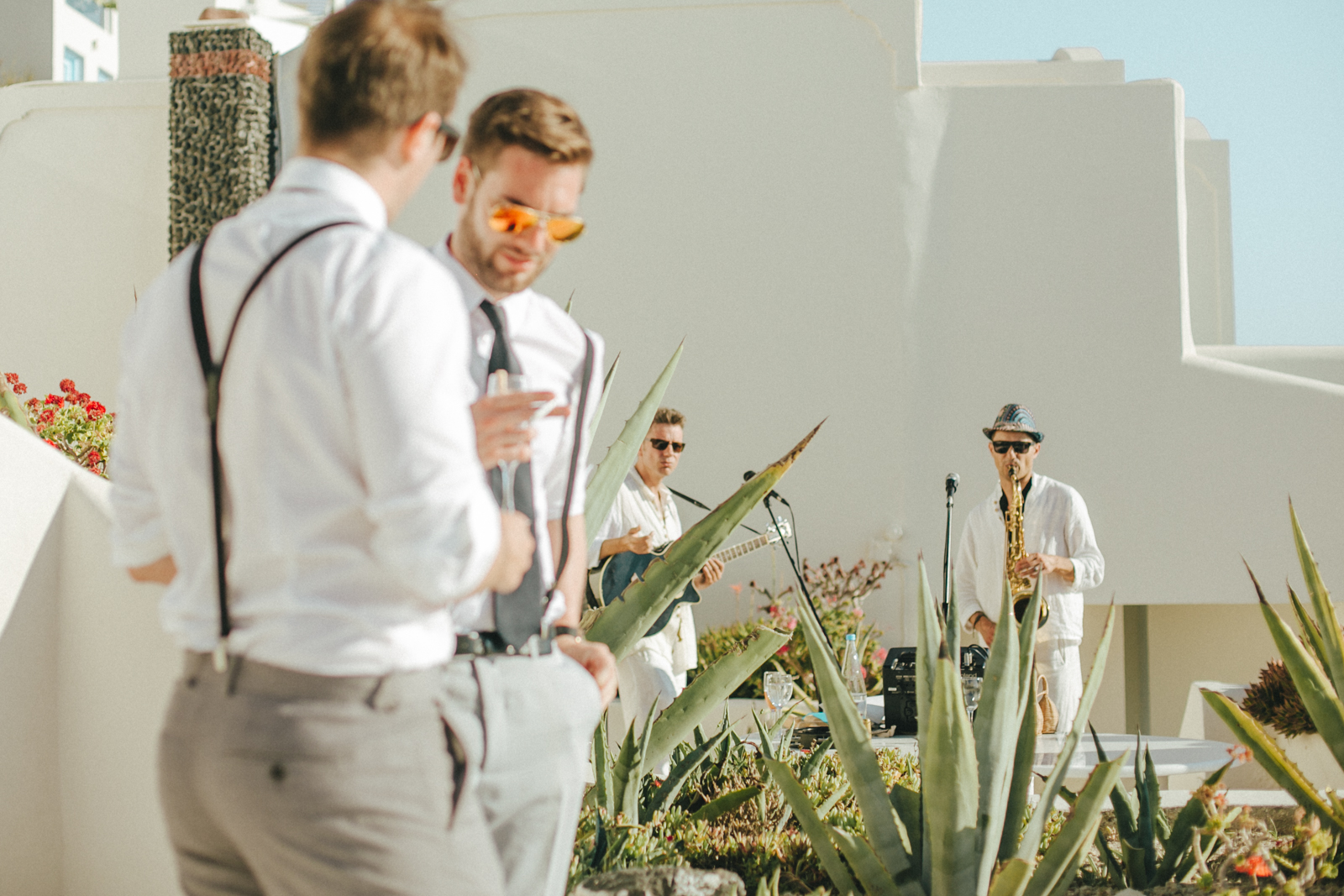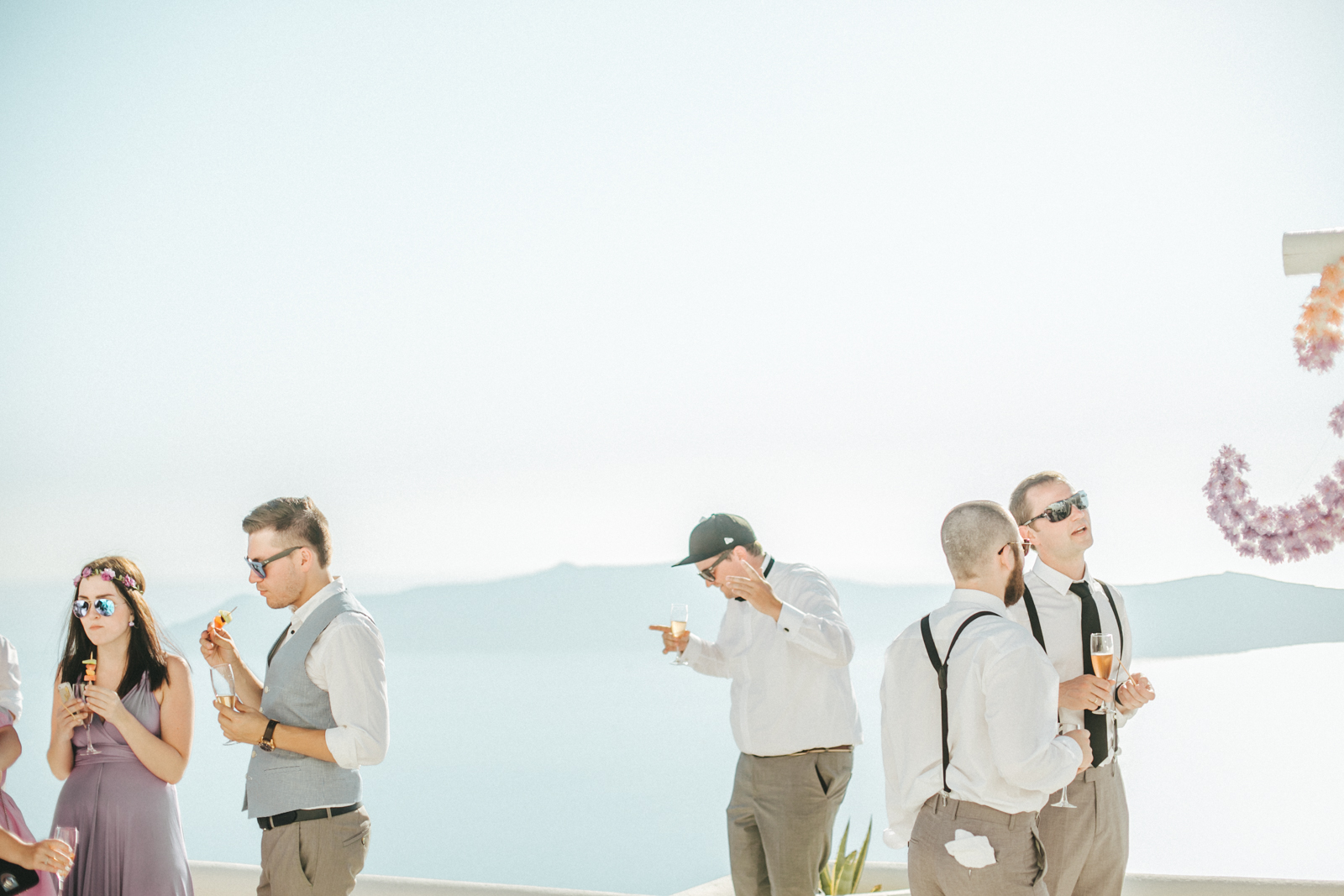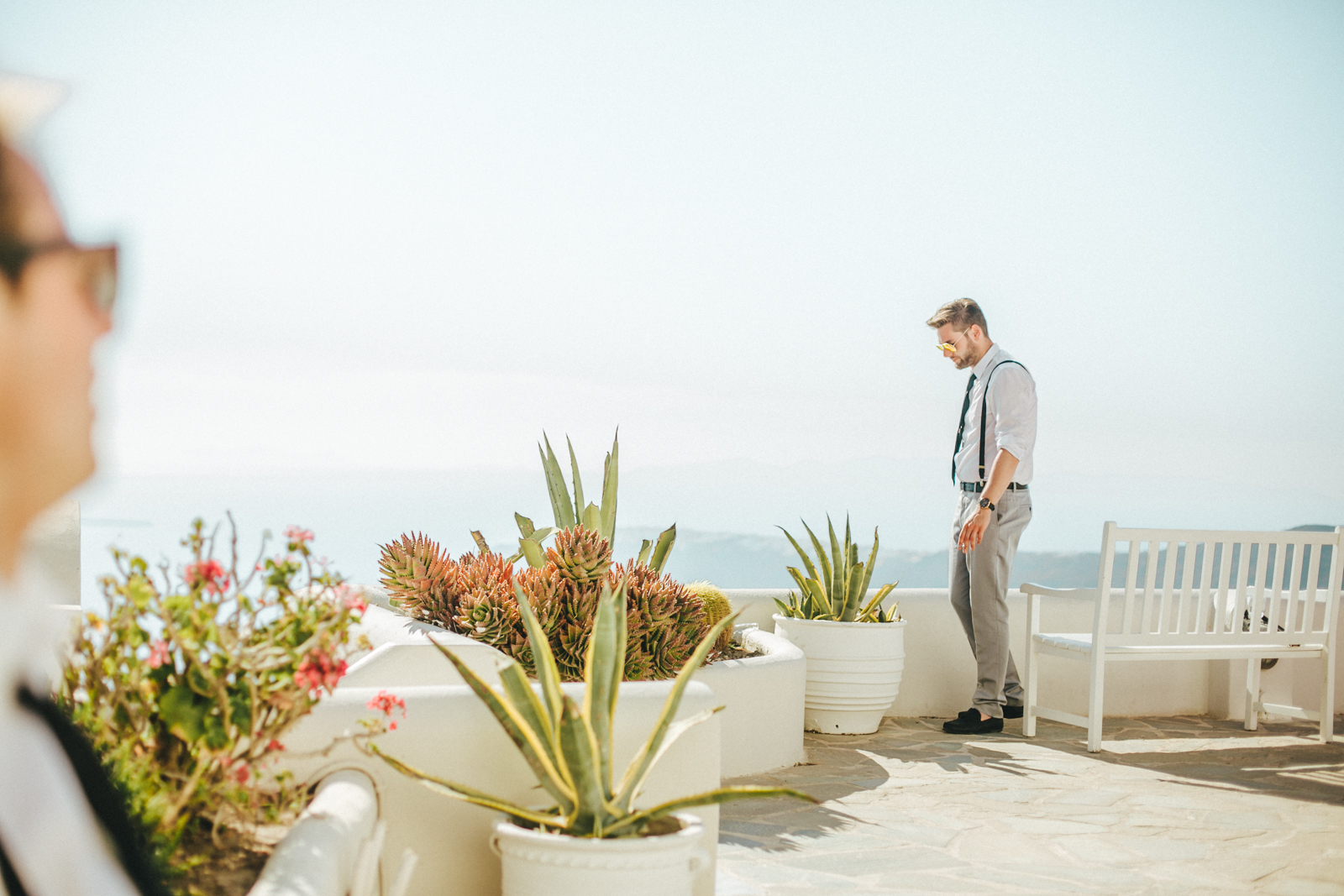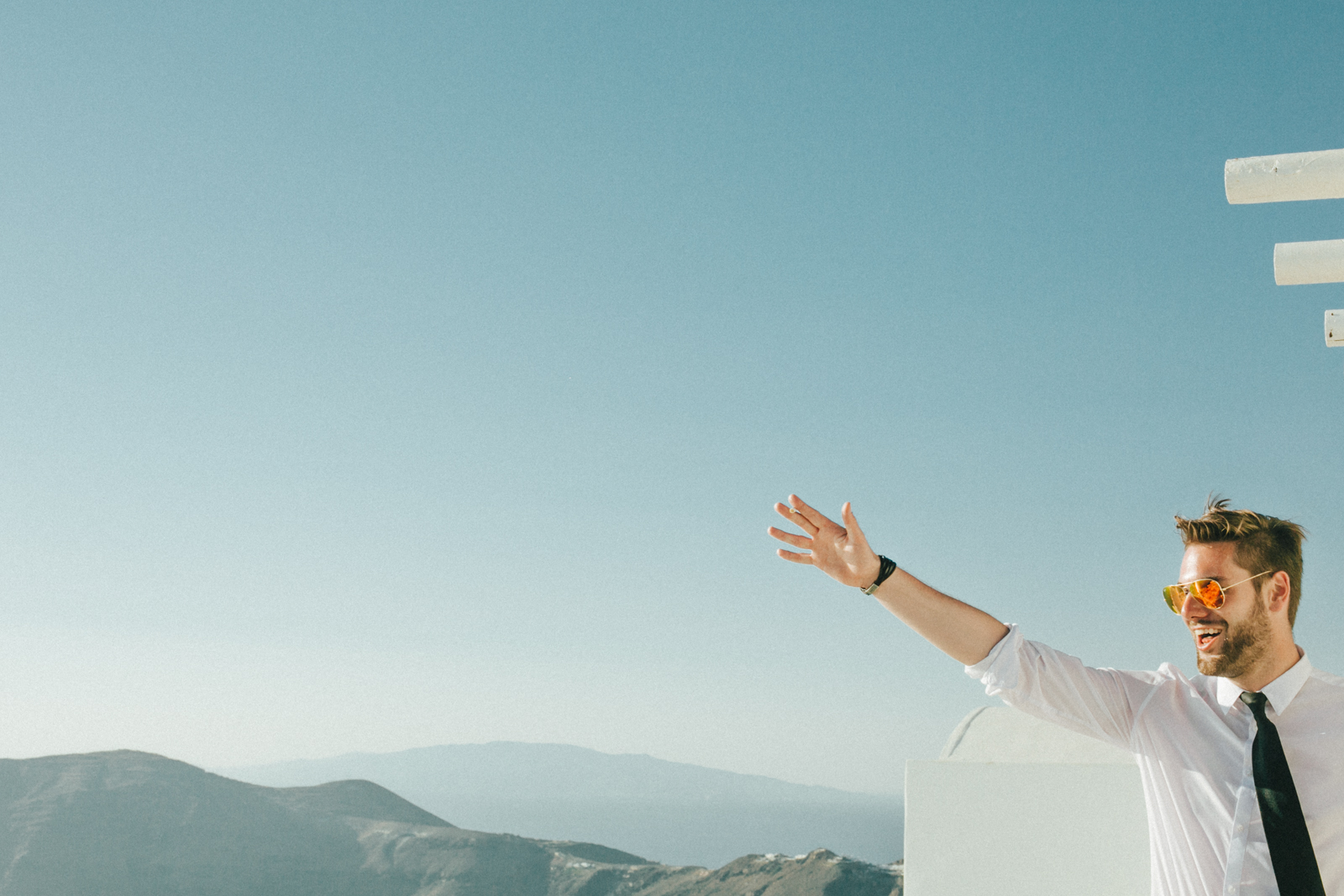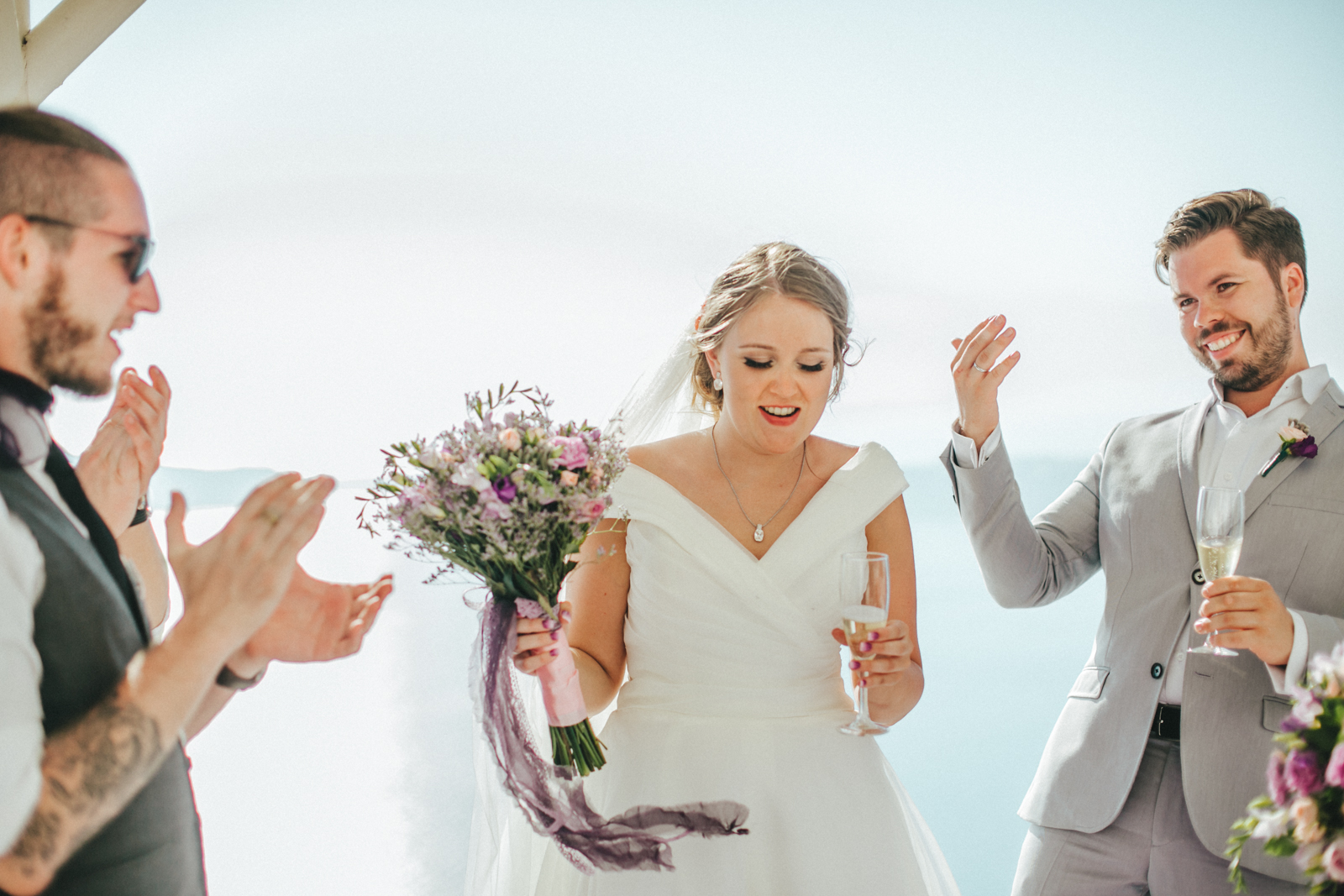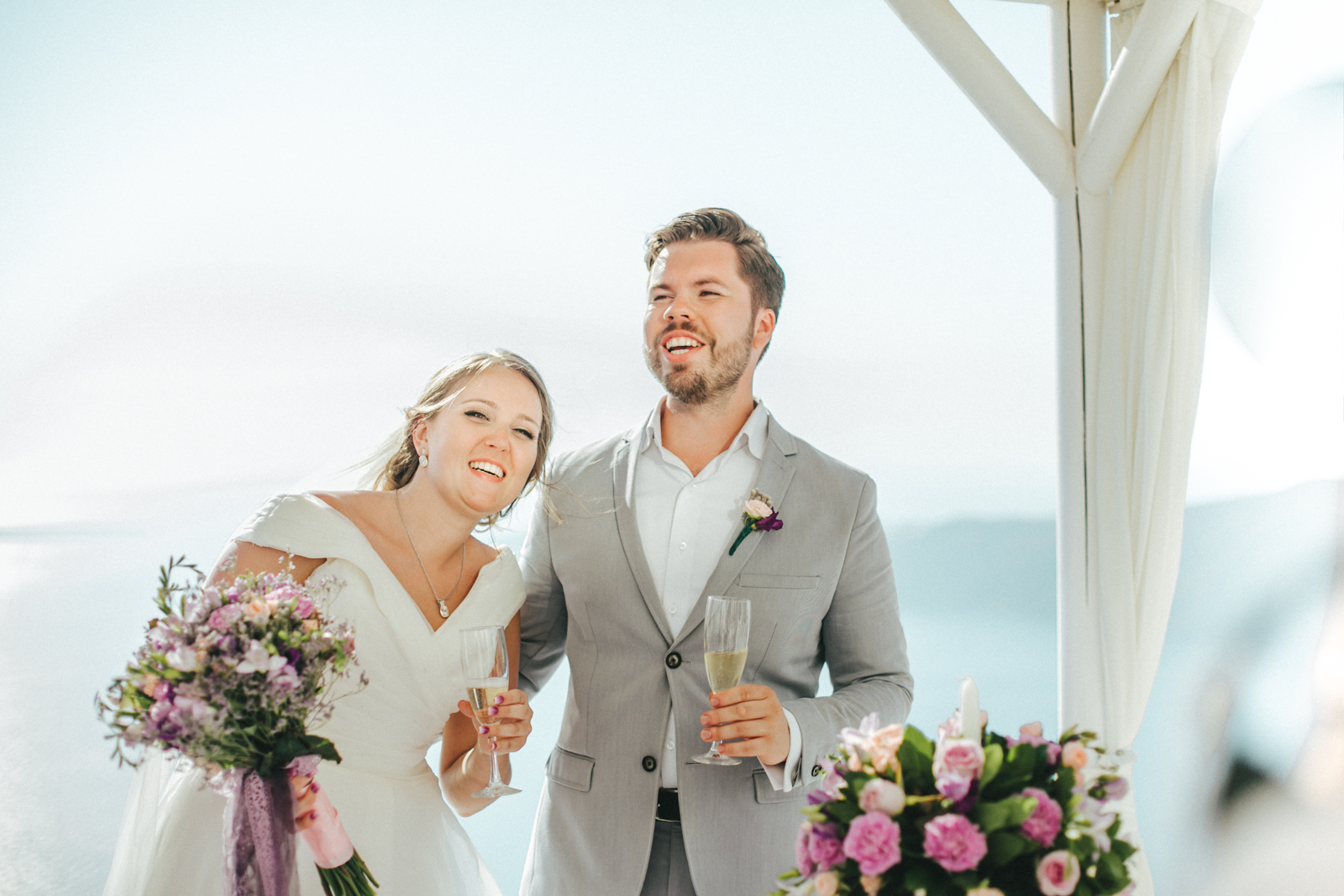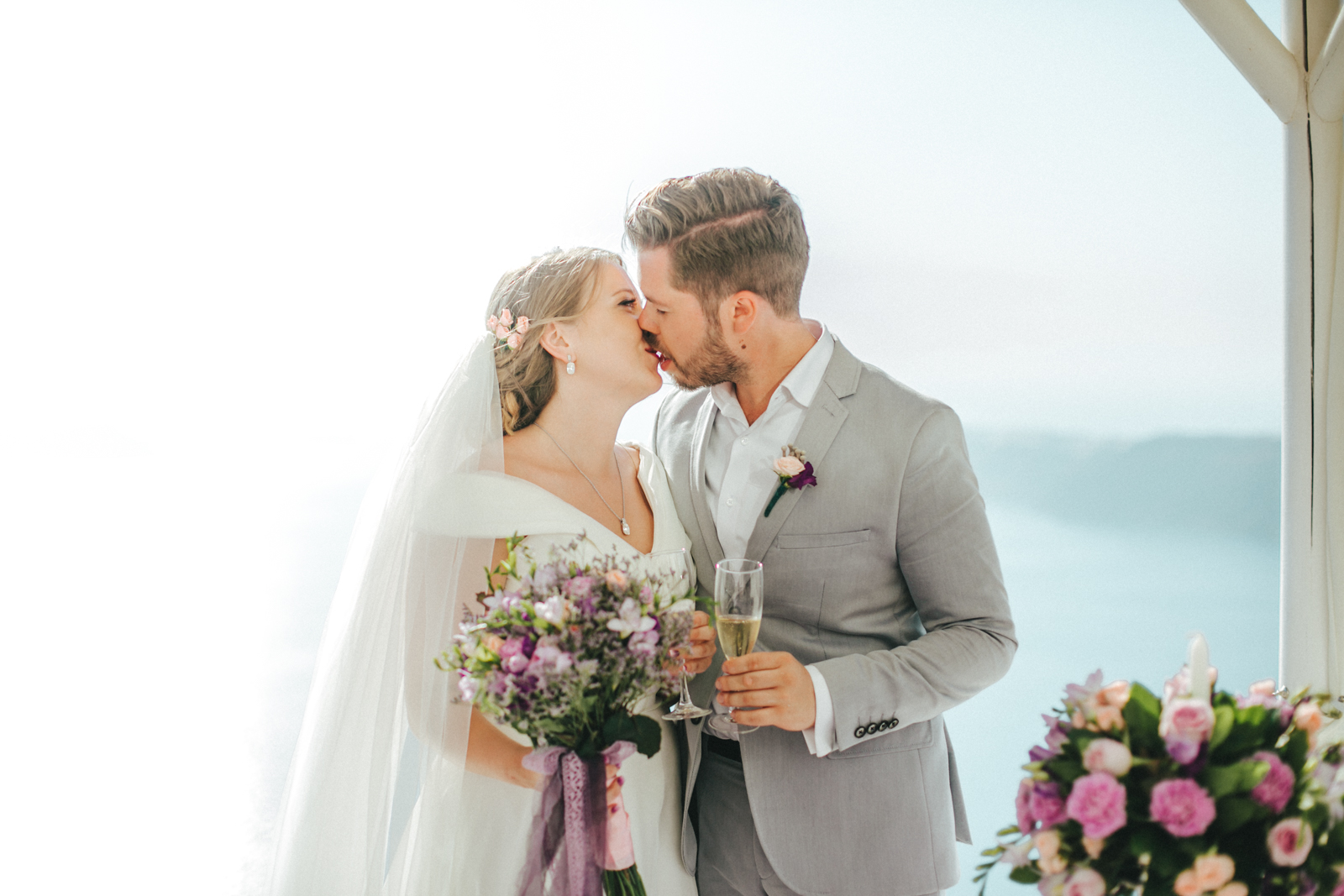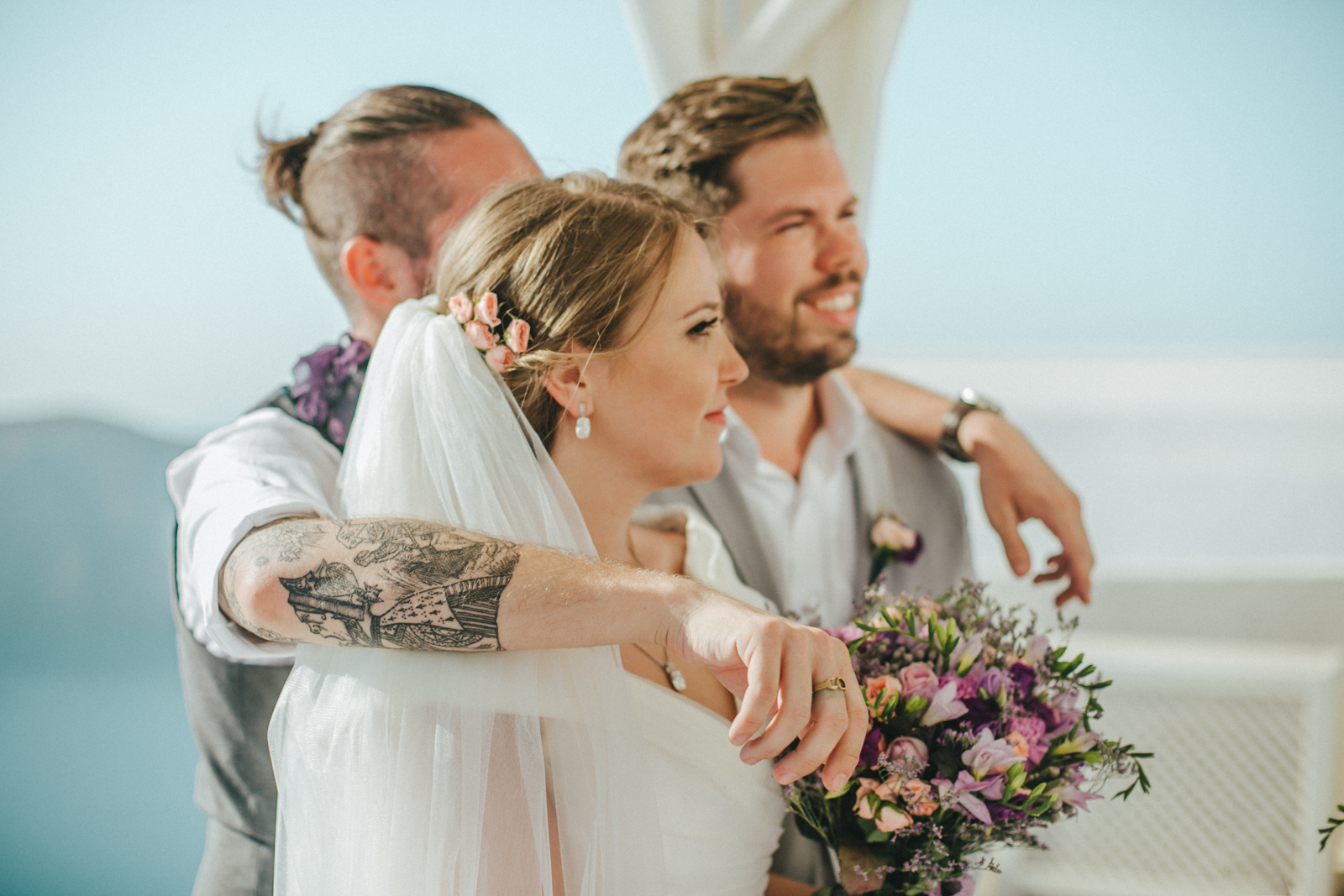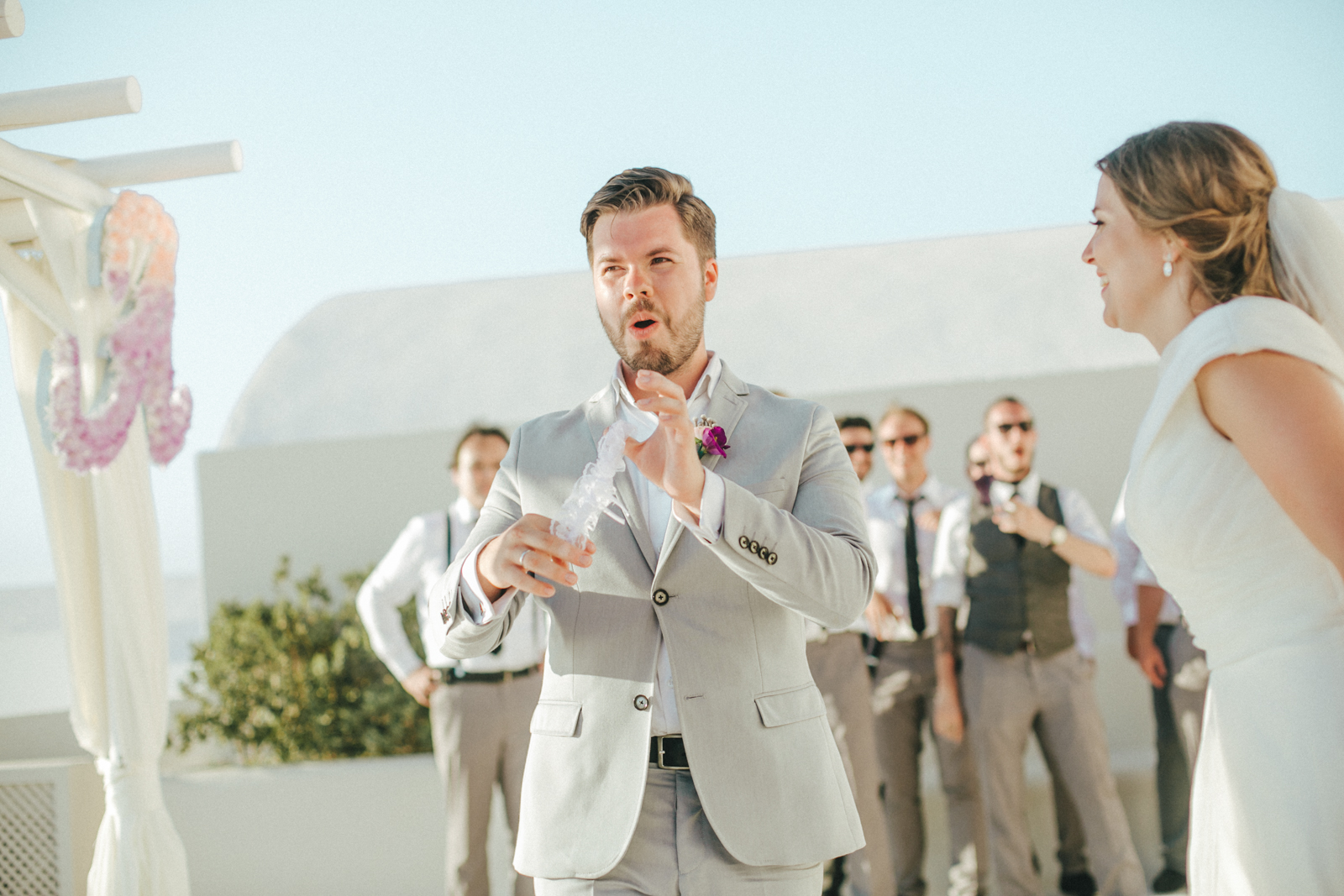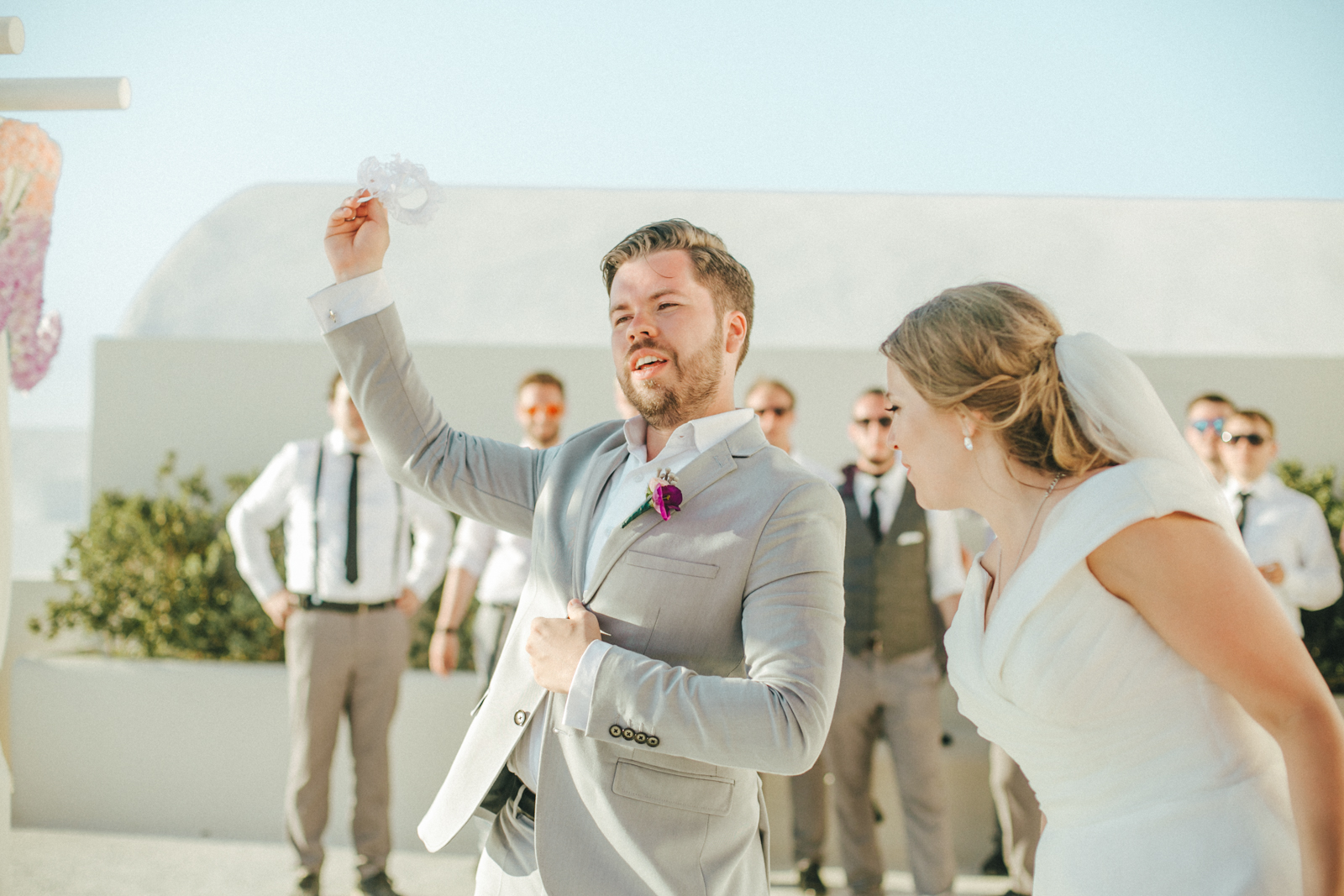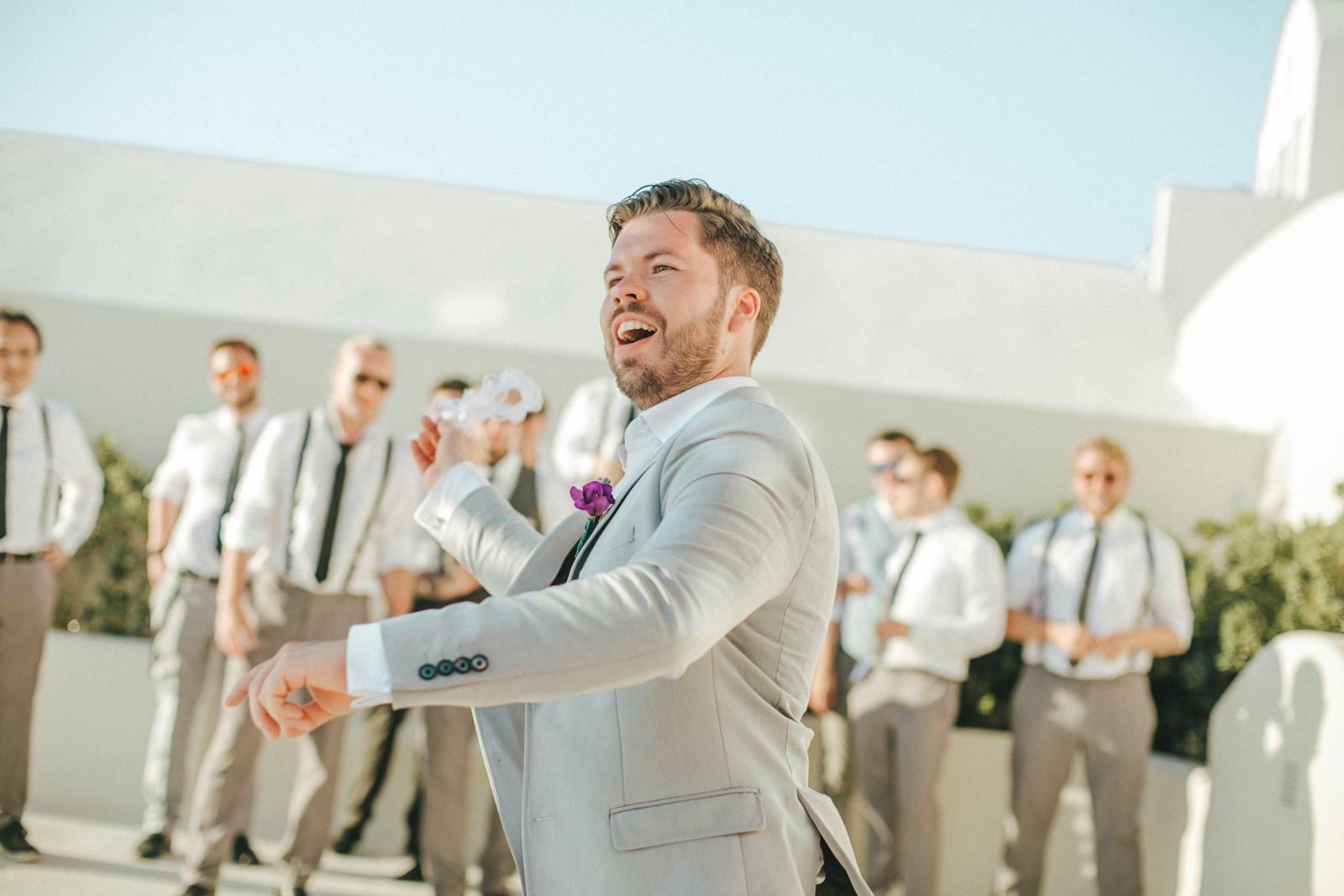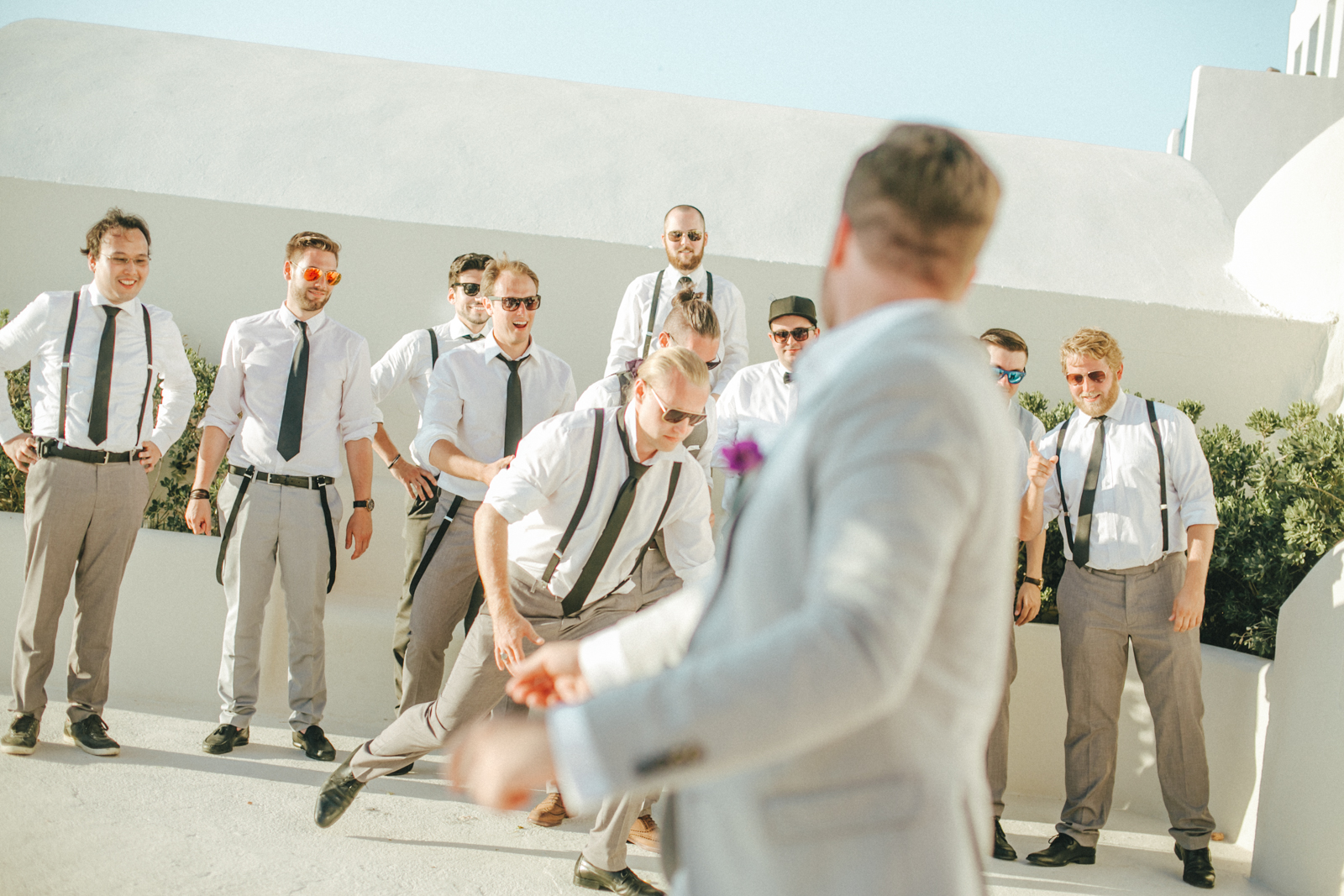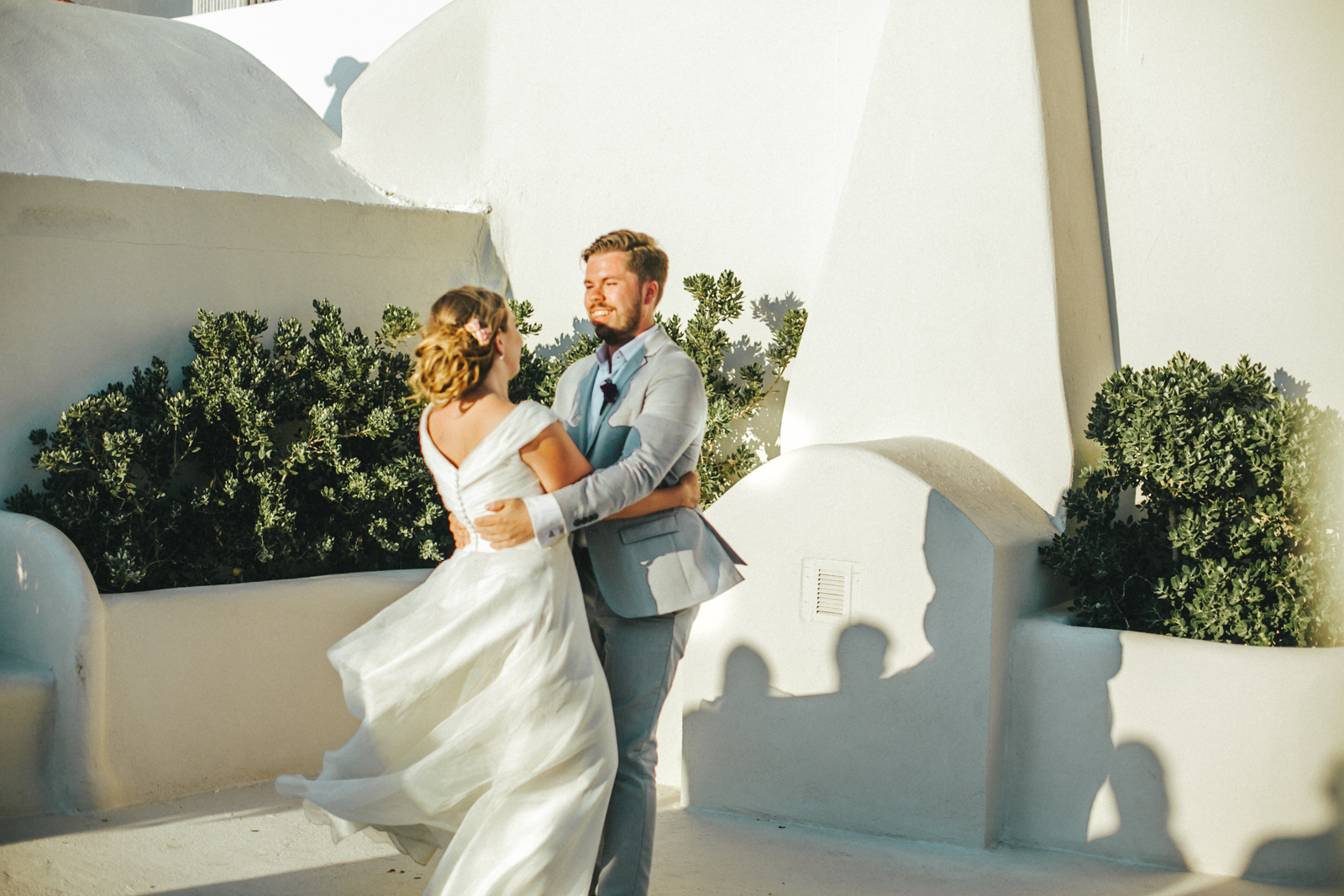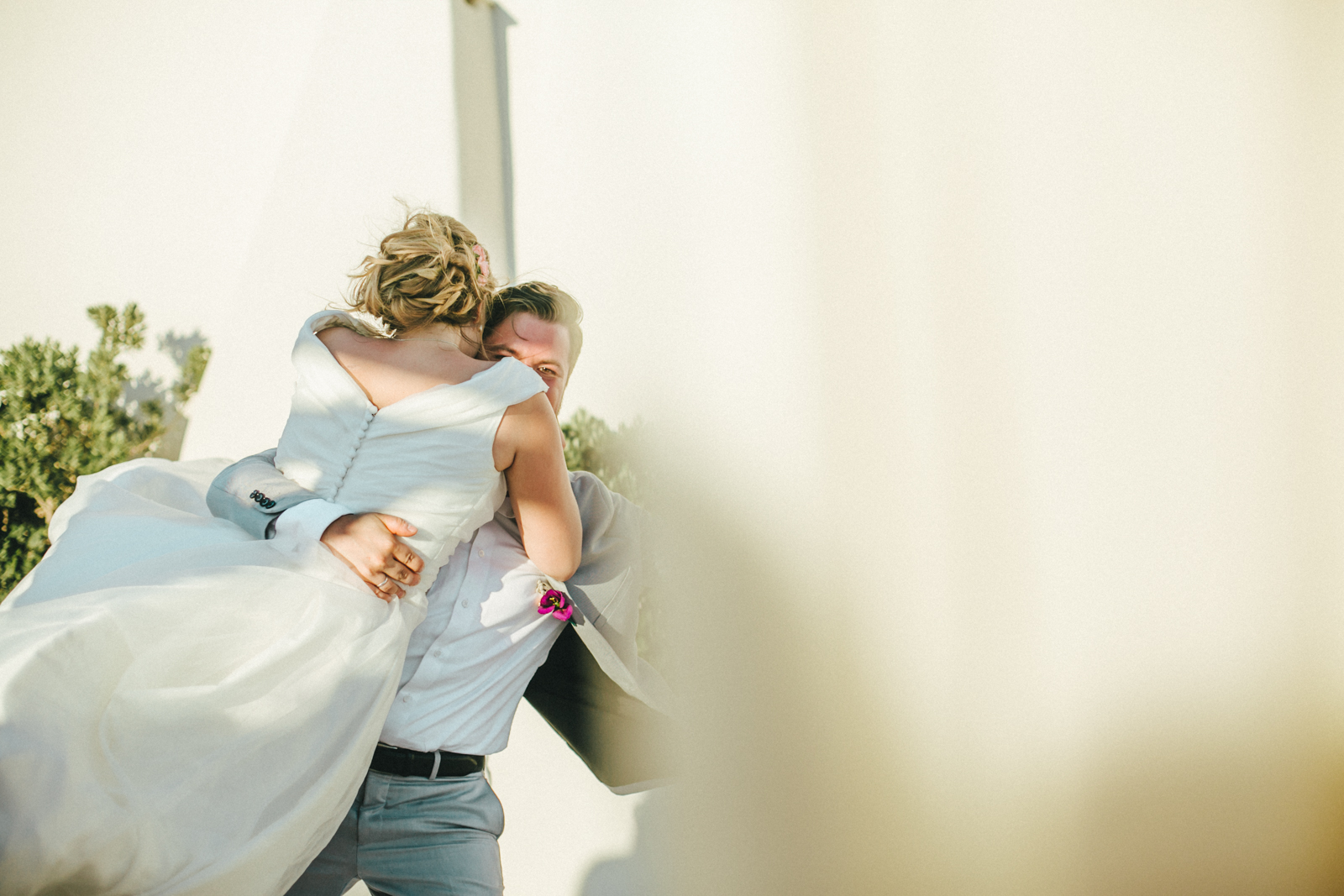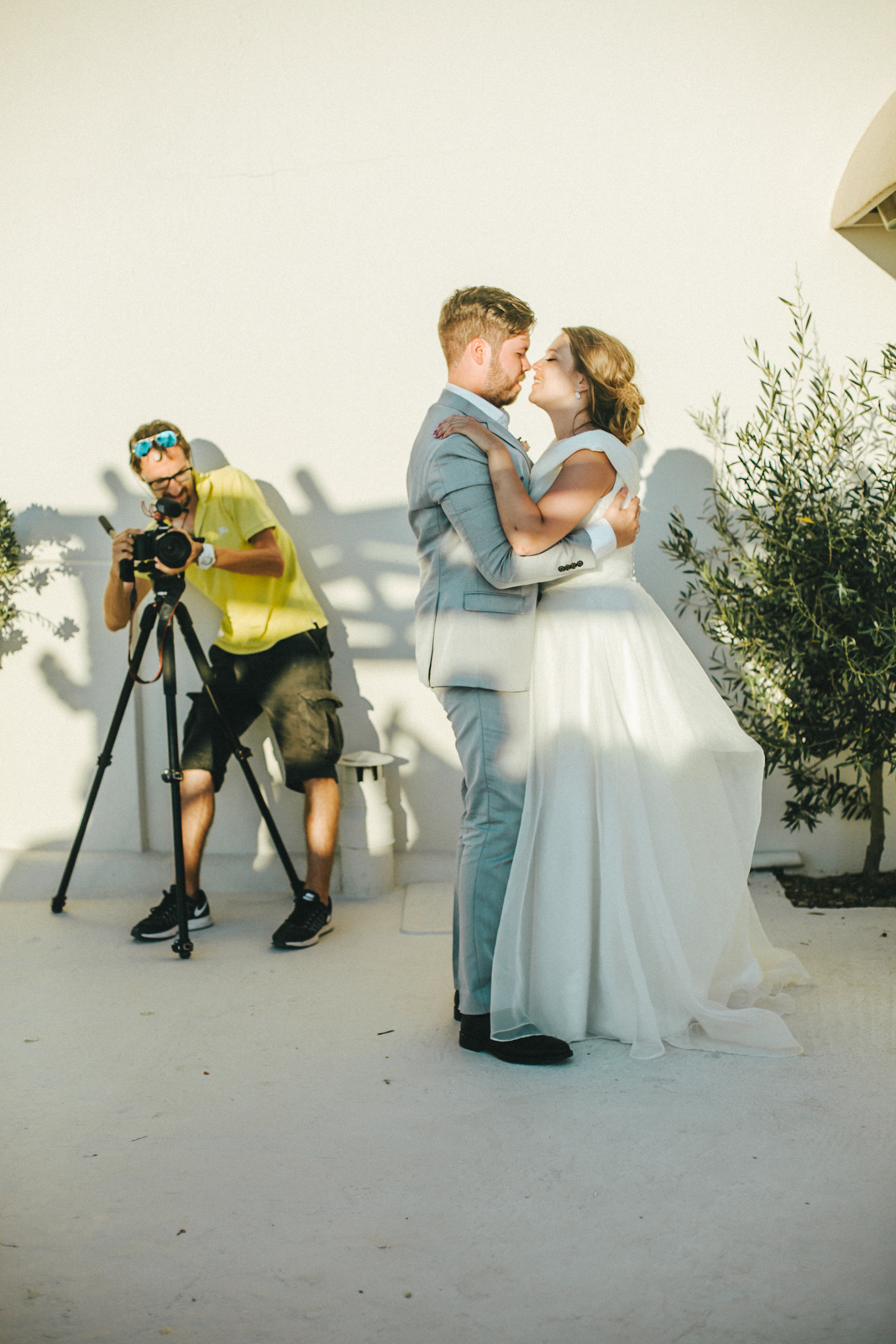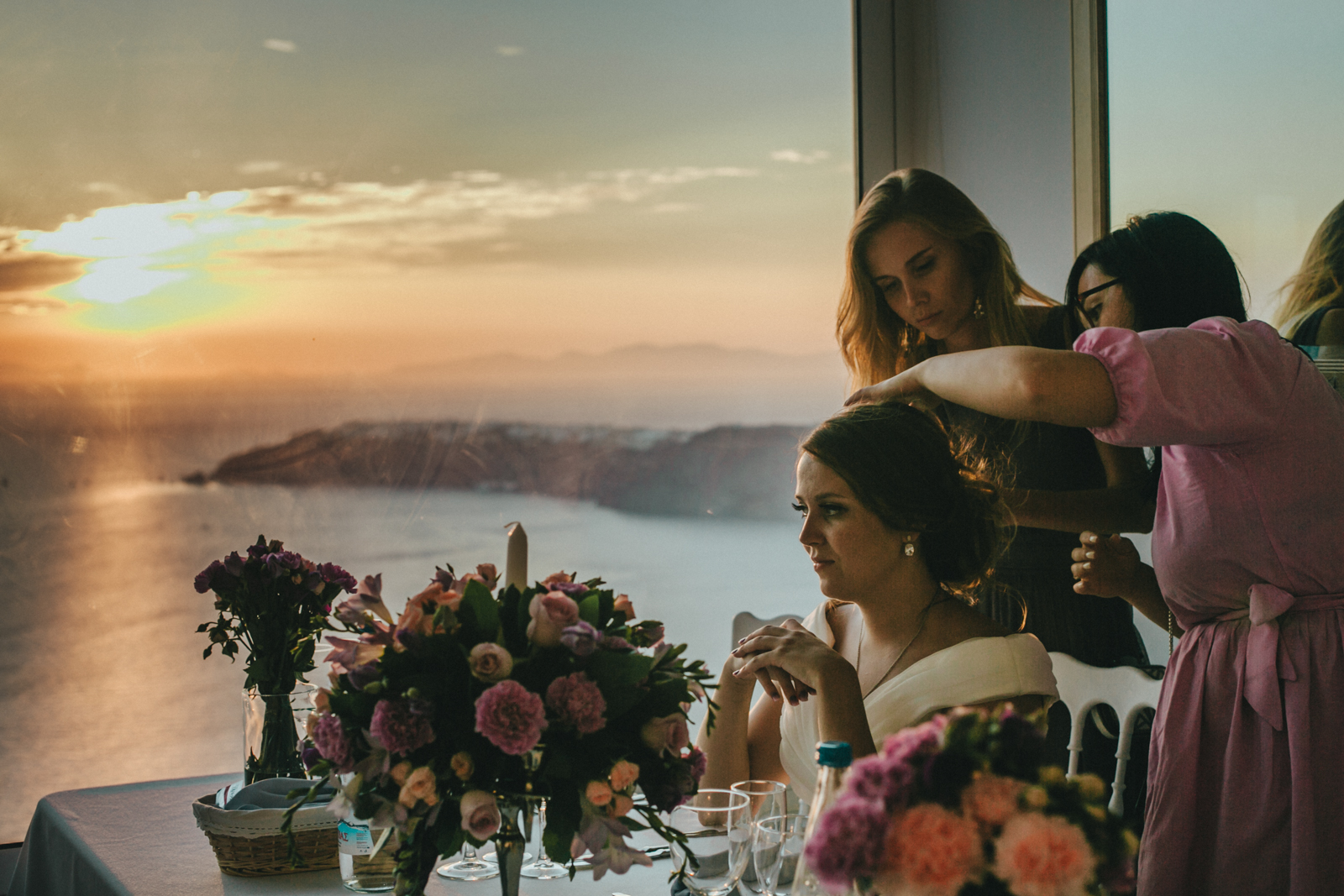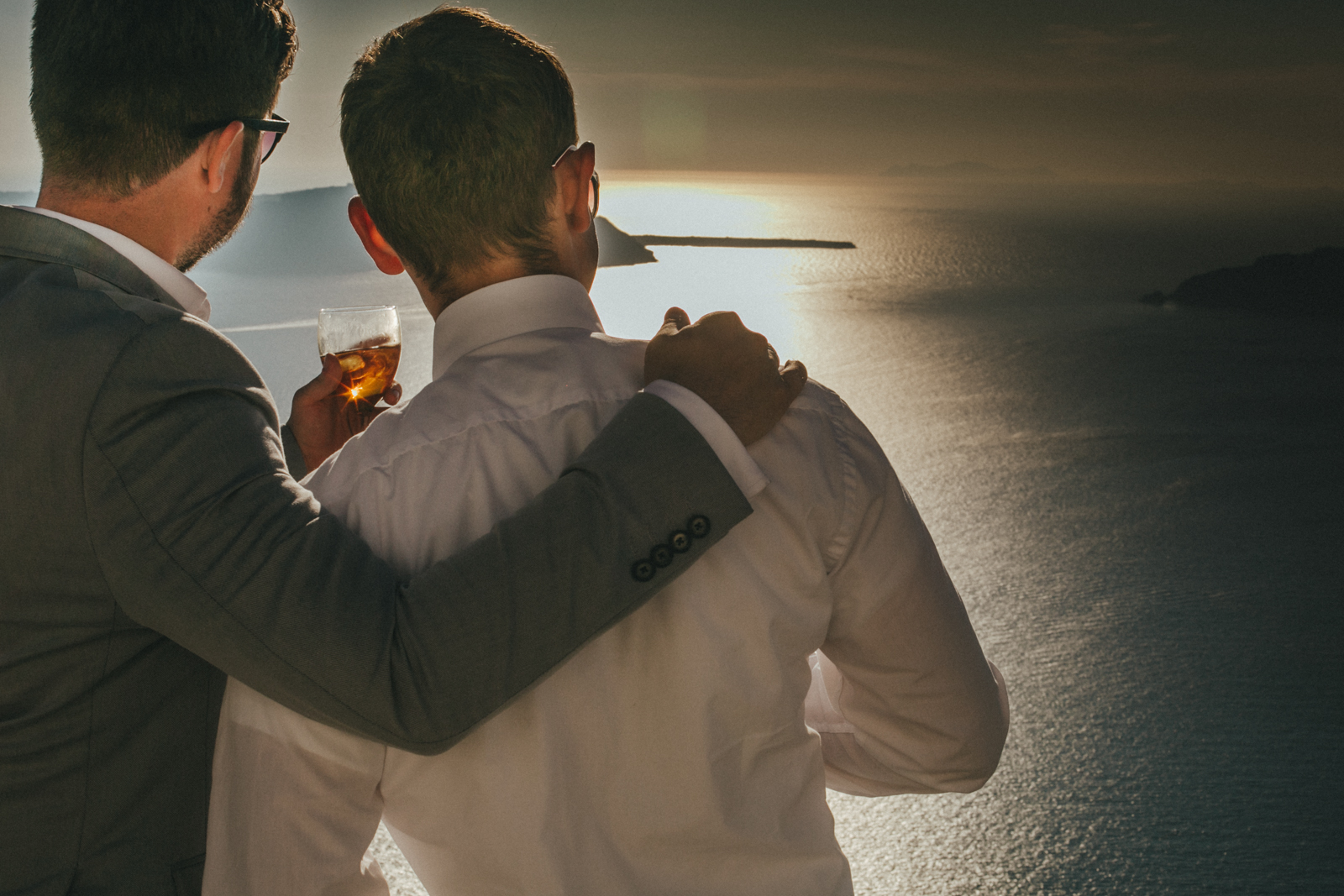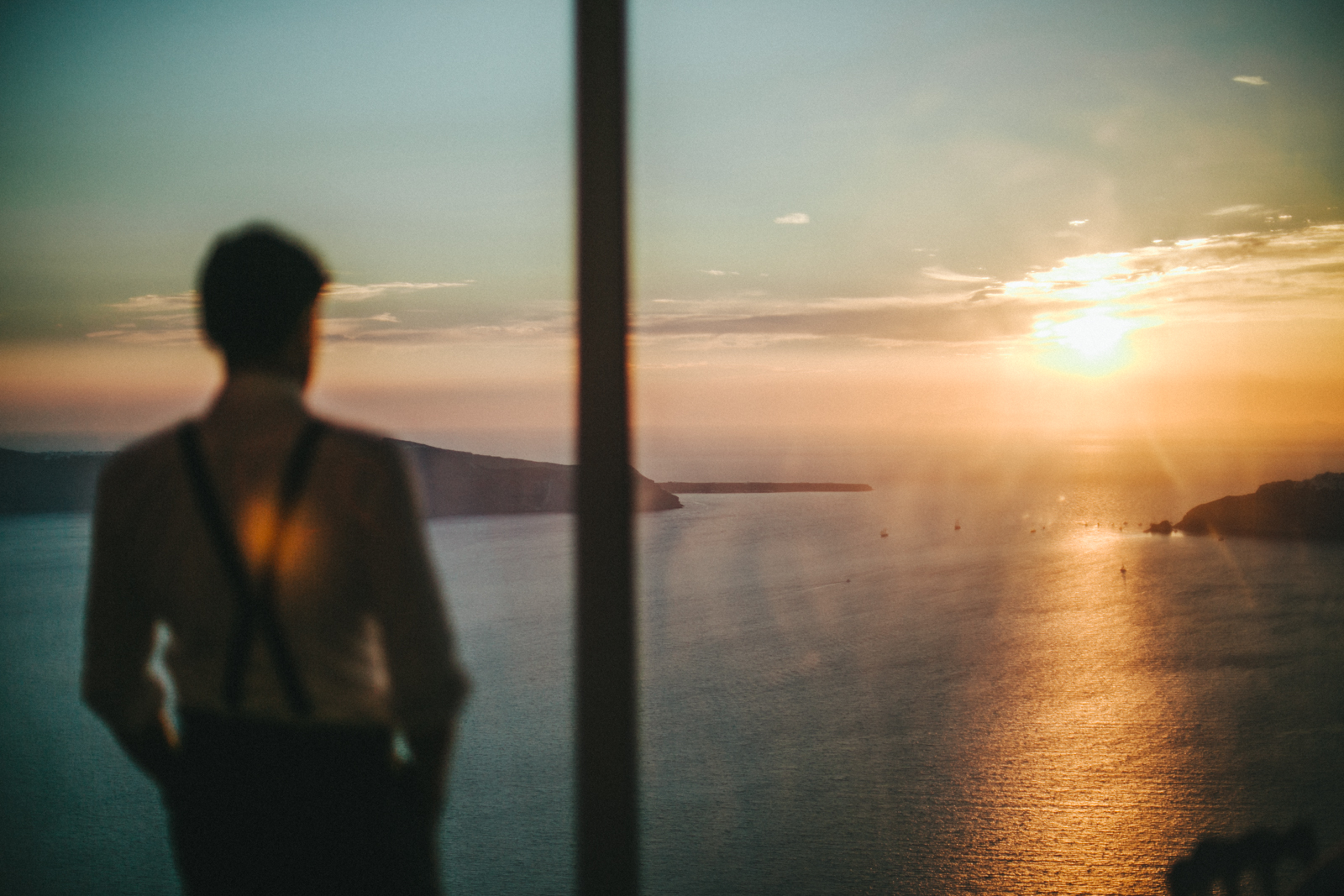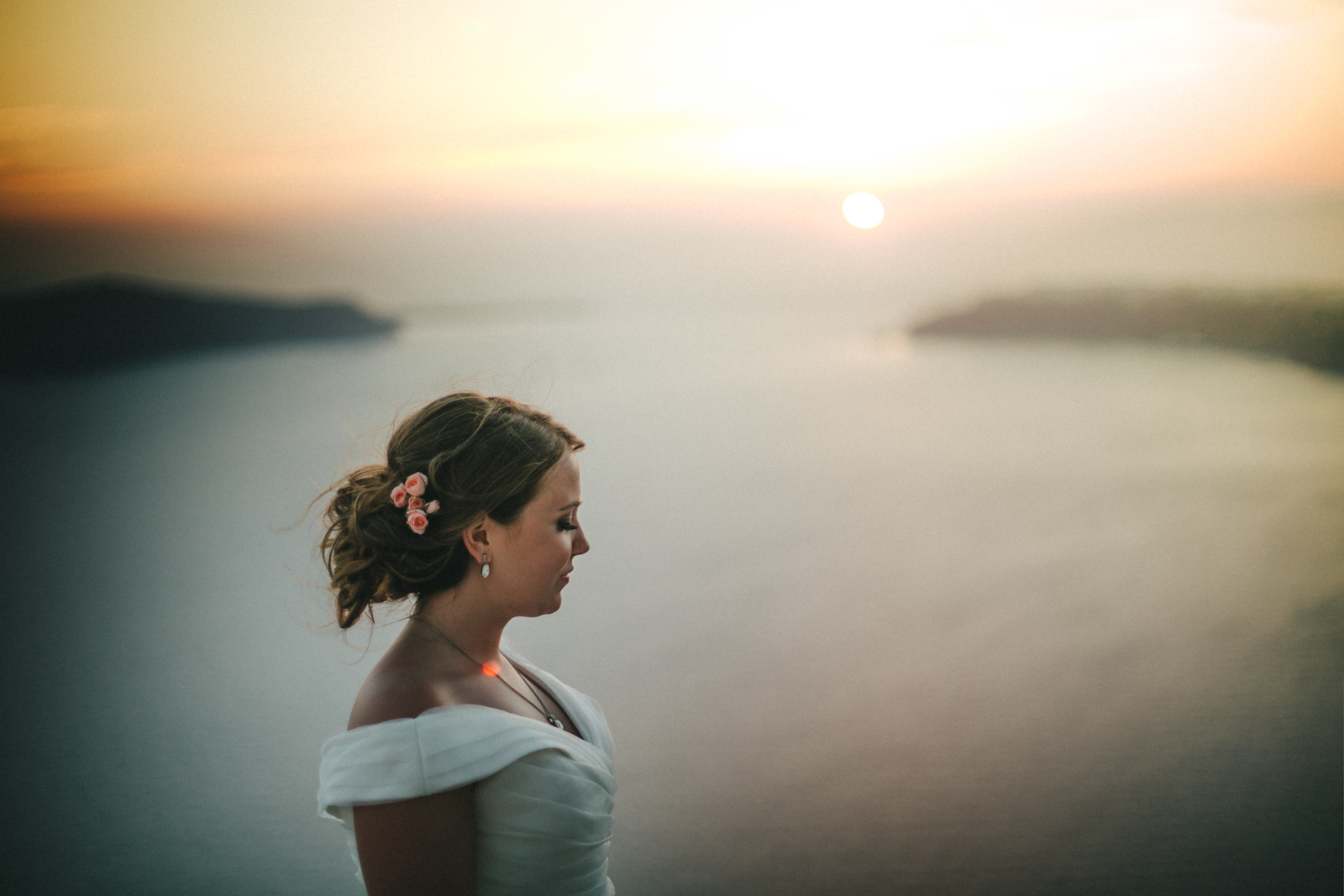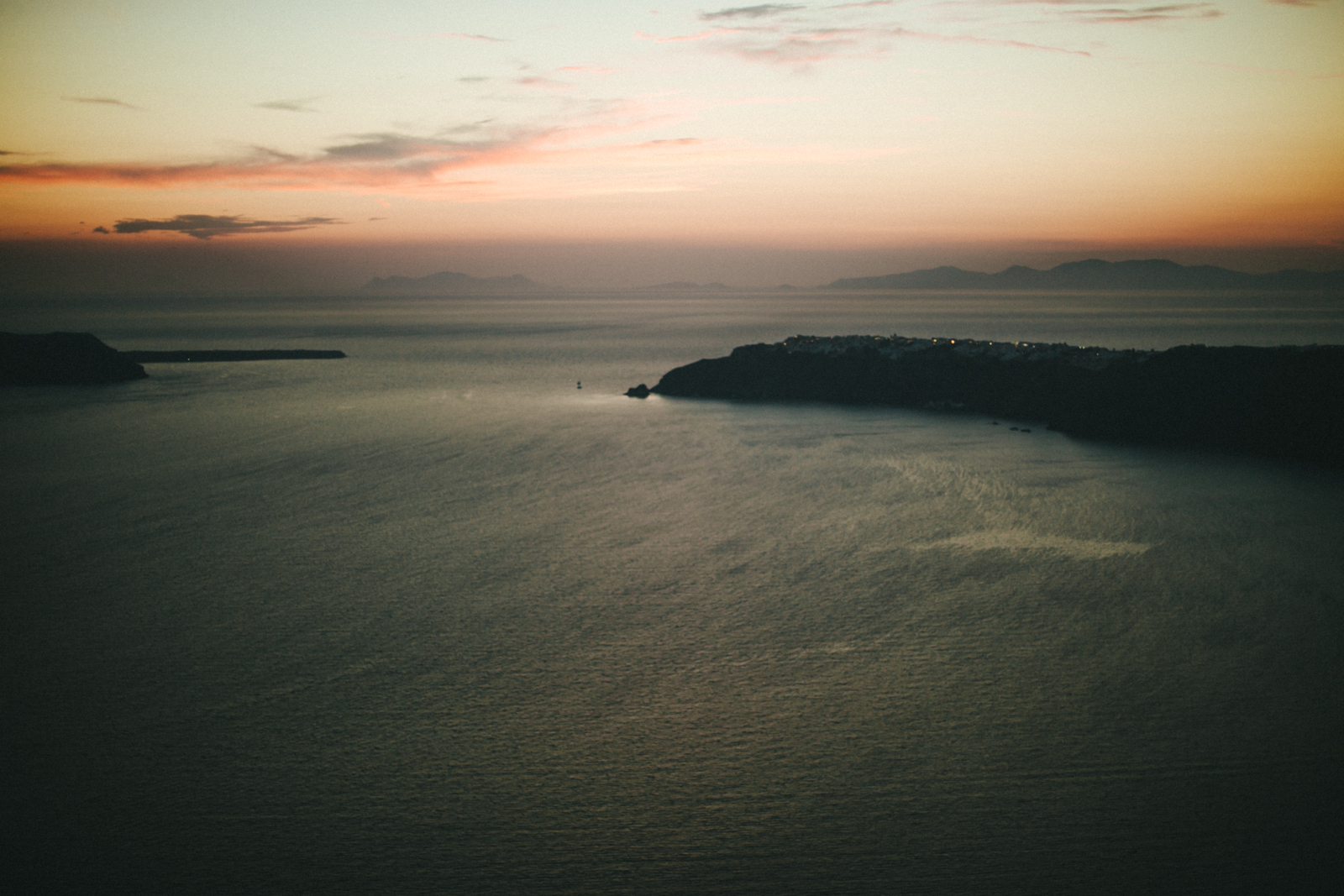 – WEDDING PHOTOGRAPHY IN ZURICH and DESTINATION WEDDING PHOTOGRAPHY BY VERONIKA BENDIK –
You can get more information about how to book wedding photo shoot with us here https://bendik.ch/en/discover-wedding-photo-shoot