D & K
"We would like to thank from all our heart our remarkable and really professional photographer – Veronika. My husband and I were carefully choosing photographers by browsing through a bunch of web sites, investigating lots of photos and even meeting four to five photographers in person. But there was a feeling that something is missing and something is wrong…. At the moment we met Veronika we understood that we were looking for inspiration, light-heartedness and a special vision in a photographer.
Veronika so much bewitched us with her pictures and charm so that we did not have any more doubts; and we decided that it is only her that can shoot our wedding! Besides having professional intuition, sense of proportion and elegance, Veronika is also a wonderful person!"
On one of the most important days of my life, when being overwhelmed by so unimaginable emotions that the head is spinning with happiness, resulting in one being unable to keep a lear mind, it is extremely important to have 100% trust in the photographer and videographer. Without trust there will be no good result. Veronika is simply a miracle! She captured a huge number of photos which we printed all! (I couldn't choose)-)) I am incredibly happy that she was shooting our wedding! And now I get great pleasure, going through our photos again and again…"
S & A
"Veronika Bendik ist ein Profi der höchsten Klasse! Es ist nicht möglich ihr ganzes Talent in Wörtern zu beschreiben: sie überrascht und haltet diejenigen Momente fest, welche für einen wirklich wichtig sind. Sie schafft es, die echten Emotionen festzuhalten sowie die Stimmung und Charakter der Personen durch die Aufnahme wiederzugeben. Während der Zusammenarbeit mit Veronika bekommt man eine Ladung von positiven Emotionen und Energie. Sie hat eine ganz besondere Arbeitsweise: es wird nicht ahnungslos abgedrückt, wie es die meisten Fotografen machen, sondern sie spricht mit euch und versucht eure echten Emotionen hervorzurufen. Dadurch entstehen äusserst lebhafte, stimmungsvolle und expressive Schnappschüsse.
"Wir hatten das Glück, zusammen mit Veronika in die Berge zu gehen. Eigentlich hatten wir es nie erwartet, dass solch umwerfende Fotos entstehen können, denn die Lichtverhältnisse und das Wetter an sich liessen zu wünschen übrig. Als wir dann später das Ergebnis sahen, konnten wir vor Staunen einige Minuten keine richtigen Worte mehr finden. Veronika hatte sich laufend interessante Inszenierungen einfallen lassen, aber auch unsere nicht vorgetäuschte, gesellige Unterhaltung festgehalten. Einer der lustigsten Momente, welchen wir wahrscheinlich das Leben lang in Erinnerung behalten werden, war es, als Veronika uns aufforderte durch einen riesigen Schneehaufen zu rennen. Der kalte Schnee drängte unter alle Kleider und das kann man den Schnappschüssen entnehmen. Danach hat Veronika einen grossen Baum entdeckt, dessen Äste gründlich mit Schnee bedeckt waren. So liess ihre nächste Aufforderung nicht lange auf sich warten: "Meine Lieben, ihr müsst unbedingt unter dieser Tanne stehen bleiben!". Wir hatten einander in die Augen geschaut und wussten, dass wir natürlich keine andere Wahl hatten 🙂. Sie hat uns unter die Tanne platziert, in einer Hand hält sie die Kamera fest, mit der anderen Hand versucht sie uns mit Schnee zu berieseln. Es war sehr kalt, doch Veronika hat die richtigen Worte gefunden um uns zu unterstützen, sodass wir über den Schnee, welcher uns auf das Gesicht, in die Haare, unter die Jacke und in die Schuhe gefallen ist, einfach vergessen haben. Veronika hat uns mit Wörtern warm gehalten und wir beachteten die Kälte gar nicht, sondern wandelten uns in einen mit Emotionen geladenen lebendigen Schneeball um.
Wenn Sie uns fragen, wen wir für den besten Fotografen halten, denken wir keine zweite Sekunde nach und sagen, dass es Veronika Bendik ist!!"
M & A
"Miquel: Veronika wij wil graag zeg voor jou dank je wel!!! Dat was echt leuk om te werken met jou. Jij bent vriendelijk goed professioneel person en fotografer en ook vind leuk jou werk. Wij bent zo blij ontmoet met jou en hebben mooi fotosessie dagen samen!!! Dat was echt romantische… Bedankt voor die herinner van ons trouwen in Kazachstan. Veel Succes Gellukig en Liefde!!!!
Aigerim: we had 3 photo shoots with Veronika: two engagement shoots and 12-hours wedding.  Our engagement shoot by the sea was so romantic, we were laughing and were so happy! The location offered by Veronika for photo session reminded us a place and atmosphere where we first met and fell in love. Second photo shoot still reminds me about the city I was grown up in: the park, the theater, those familiar streets on the background… Thanks to you, we have beautiful photographs, which bring me back to the city where I do not live any more. Our memory about the wedding day is also associated with you, Veronika. We remember that day with the smile on our faces, and waking up in the morning, we see wonderful picture with our happy faces on the wall which was made by you, Veronika. This is a memory which will stay for all our life. Thank you for everything… You are always in our hearts…"
Y & V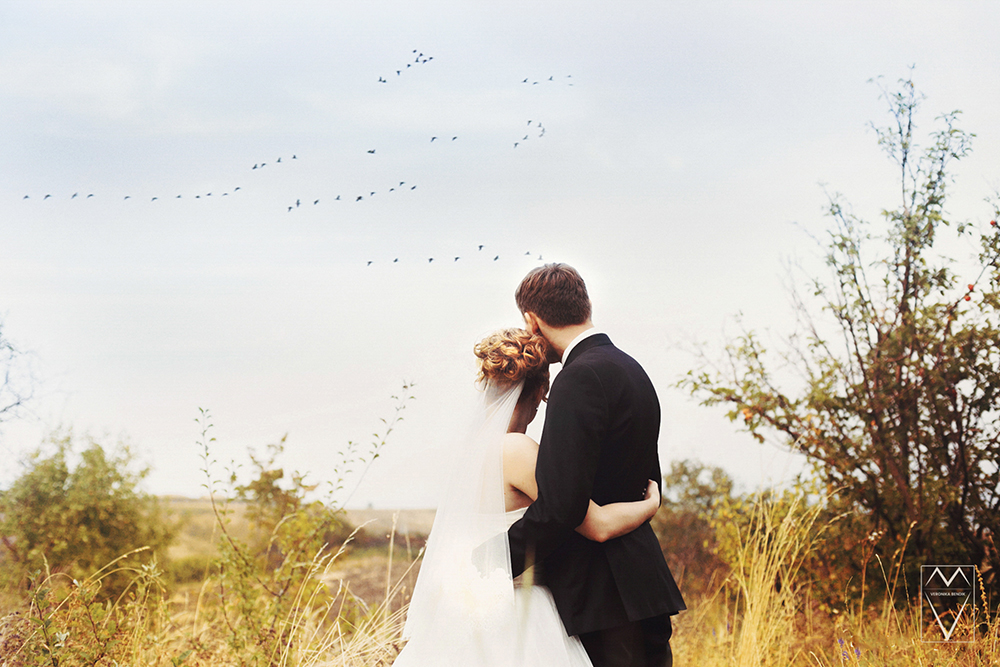 "While getting prepared for our wedding, we turned most of our attention to choosing the right wedding photographer. Having checked loads of web sites of famous wedding photographers, we noticed Veronika's work and immediately understood that this is what we were looking for! Meeting with Veronika just confirmed the rightness of our choice. She guided us with her professionalism, reverent attitude to work and full involvement in our wedding preparation process.
The very interesting day of our engagement photo shoot passed so quickly. It was very easy to spend time together. We have found the right approach to each other, felt comfortable in front of the camera, were natural and relaxed.
Our wedding day was covered successfully and we decided to have an after-wedding photo shoot. After that we were meeting to discuss our wedding album and for even more! Thank you very much, Veronika, that you immortalized our story!"
R & S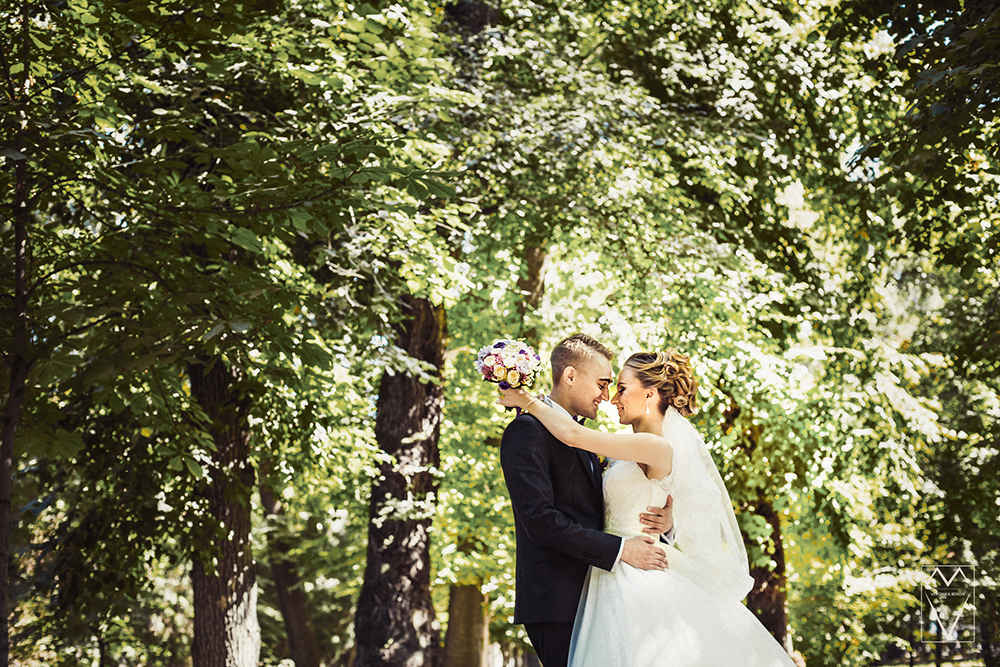 "We would like to express our gratitude to you Veronika! For your invaluable work, for your warm attitude. Your work induces delight and admiration, you are able to turn pictures into something wonderful and magic!
You envision your future pictures, you are able to properly explain us what we need to do, the slightest emotions …. You are a real professional! it is easy and pleasant to work with you! We are incredibly happy to have met you! Thank you, Veronika, for the wonderful memories! The Faleyevs"
Did you like your photo shoot? Please leave us a review!
[contact-form-7 id="2157″]