The rays of light of young love can burst through even the thickest clouds. This metaphoric statement became reality during our civil wedding photo shoot of Julia and Robin in Baden AG. On this rainy and damp Saturday morning, Julia and Robin, whose amorousness I could already let shine in a previous photo shooting in the old town of  Zurich, where about to venture into marriage. The scenery for our wedding photo shoot was the beautiful historic centre of Baden and the Tagsatzungssaal of the registry office, the sight of which by itself already promised to offer an unforgettable experience.
Wedding photography
Since the wedding photo shoot was about to take place around noon, we had enough of time to roam the cobblestone streets of Baden which were flanked by imposing rows of bourgeois houses, the labyrinthine arrangement of which can only hint at the long and eventful history of Baden. The latter is even more gloriously represented by the Stadttum, a majestic gate tower throning over the hectic and colourful bustle at its foot.  Already hurrying, as we needed to prepare the upcoming civil wedding photo shoot of Julia and Robin, we literally flew past Stadtpfarrkirche towards Stadthaus, our cameras at the ready.
Just having sought refuge from the increasing rain under a nearby archway, we saw two silhouettes slowly emerge from its twilight: Julia, looking festive and at the same time casual in her ensemble in light rose, while Robin sported an elegant blue suit. In a first step, we led the two to Stadthausgasse, which seemed as if enanimated by raindrops bouncing of the houses' walls and cobblestones, allowing us to make very dynamic shots of the young couple. The portal of the nearby church, Stadtpfarrkirche Maria Himmelfahrt, which proved to be another gem in the old town of Baden, provided a beautiful frame during yet another stage of our wedding photo shoot.
To stay with gems: the Tagsatzungssaal, a ceremony hall that has been built in late Gothic style a mere 500 years ago, is an utterly impressive location for a civil wedding. Its wood-lined walls and ceiling, the tall, iron candlestands to the left- and right-hand side and the meticulously crafted glass painting on the end facing towards the street brought us back into a time in which we would not have photographed the young couple exchanging their vows, but would have rather painted them.
Spirits were high, in spite of the rain
We concluded Julia's and Robin's civil wedding photo shoot with some shots of the newlyweds and their families and witnesses in front of the Stadthaus. The mood was elated and there was a lightness in the air that literally blew the wedding party to their wedding banquet in Casino Baden.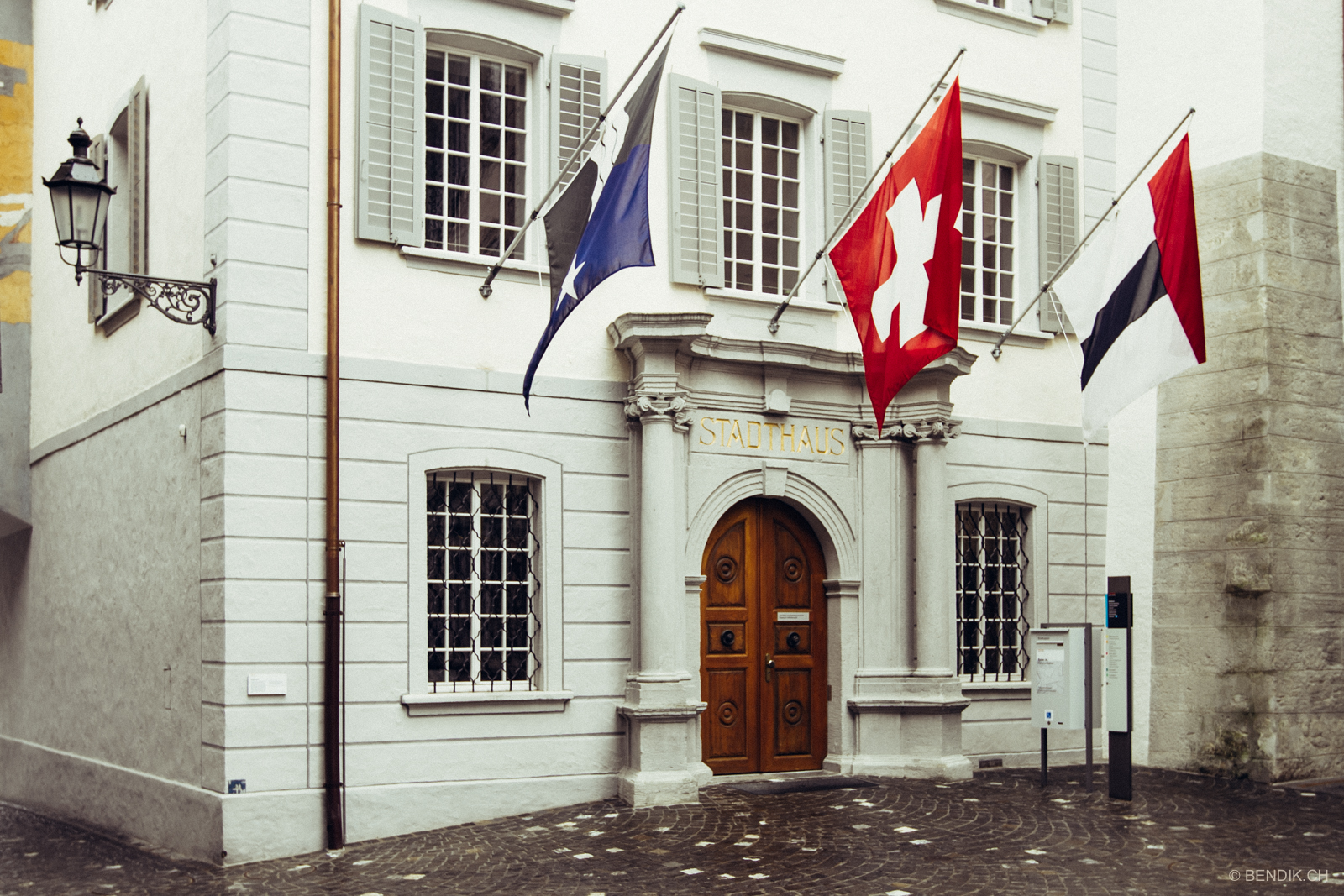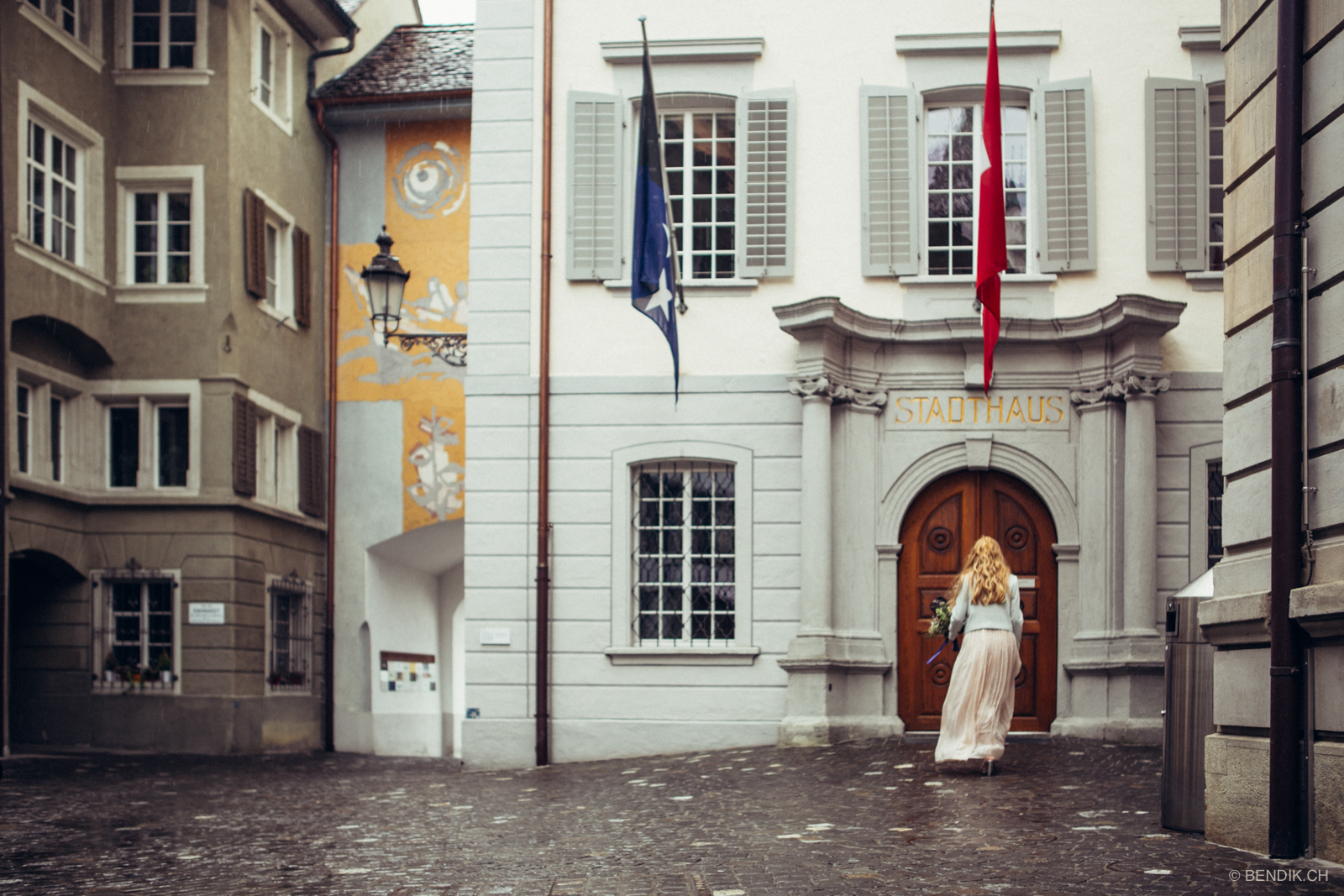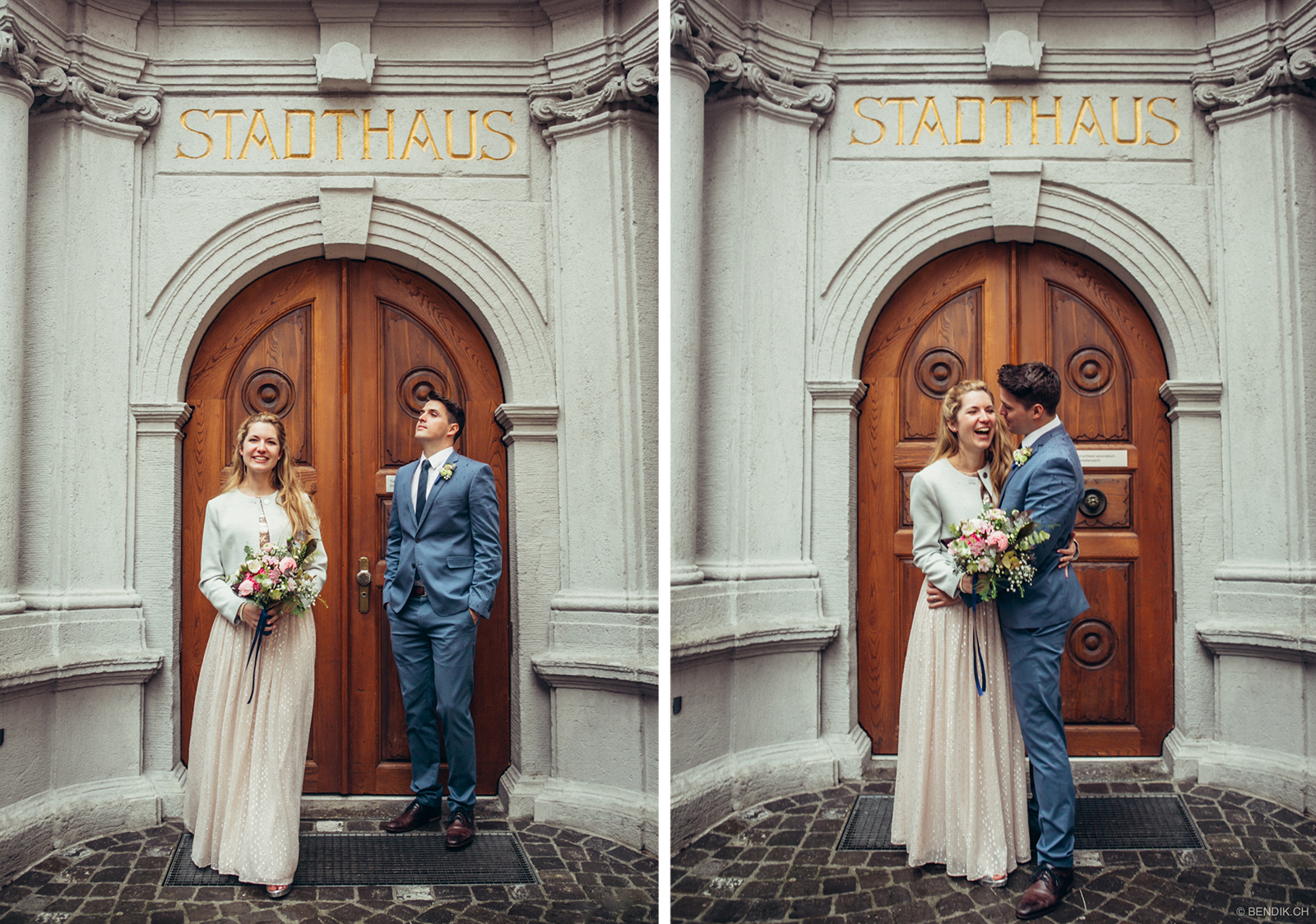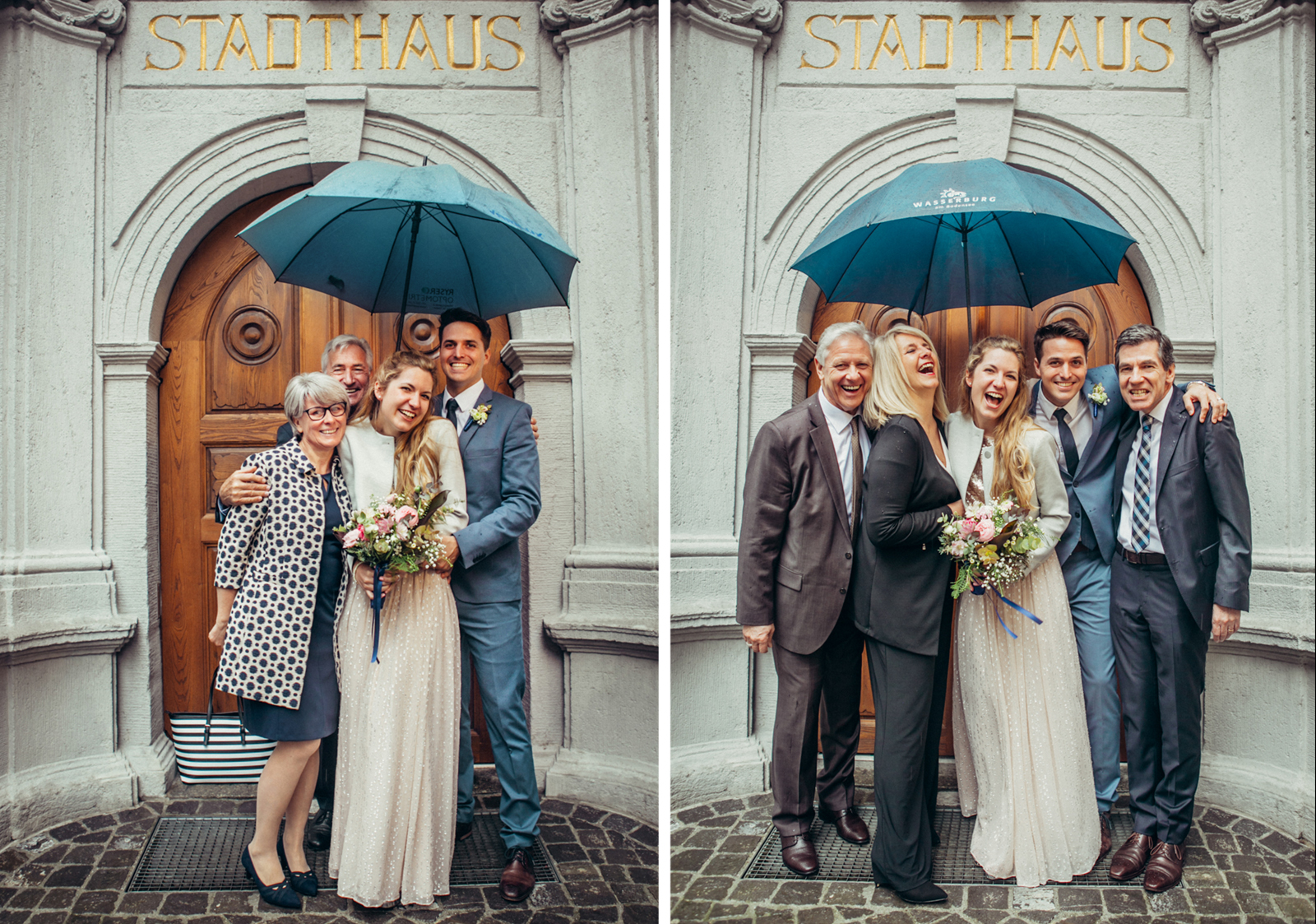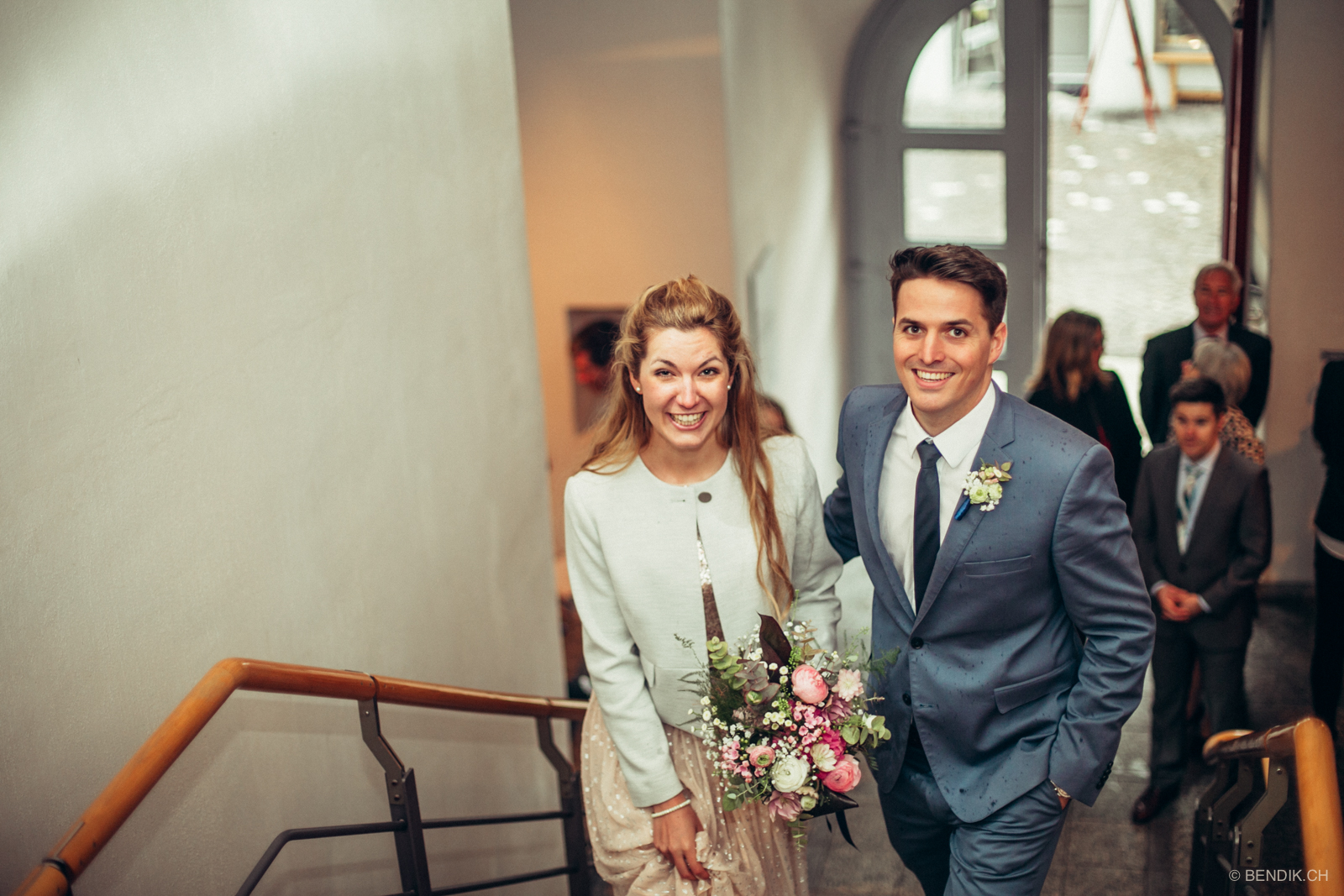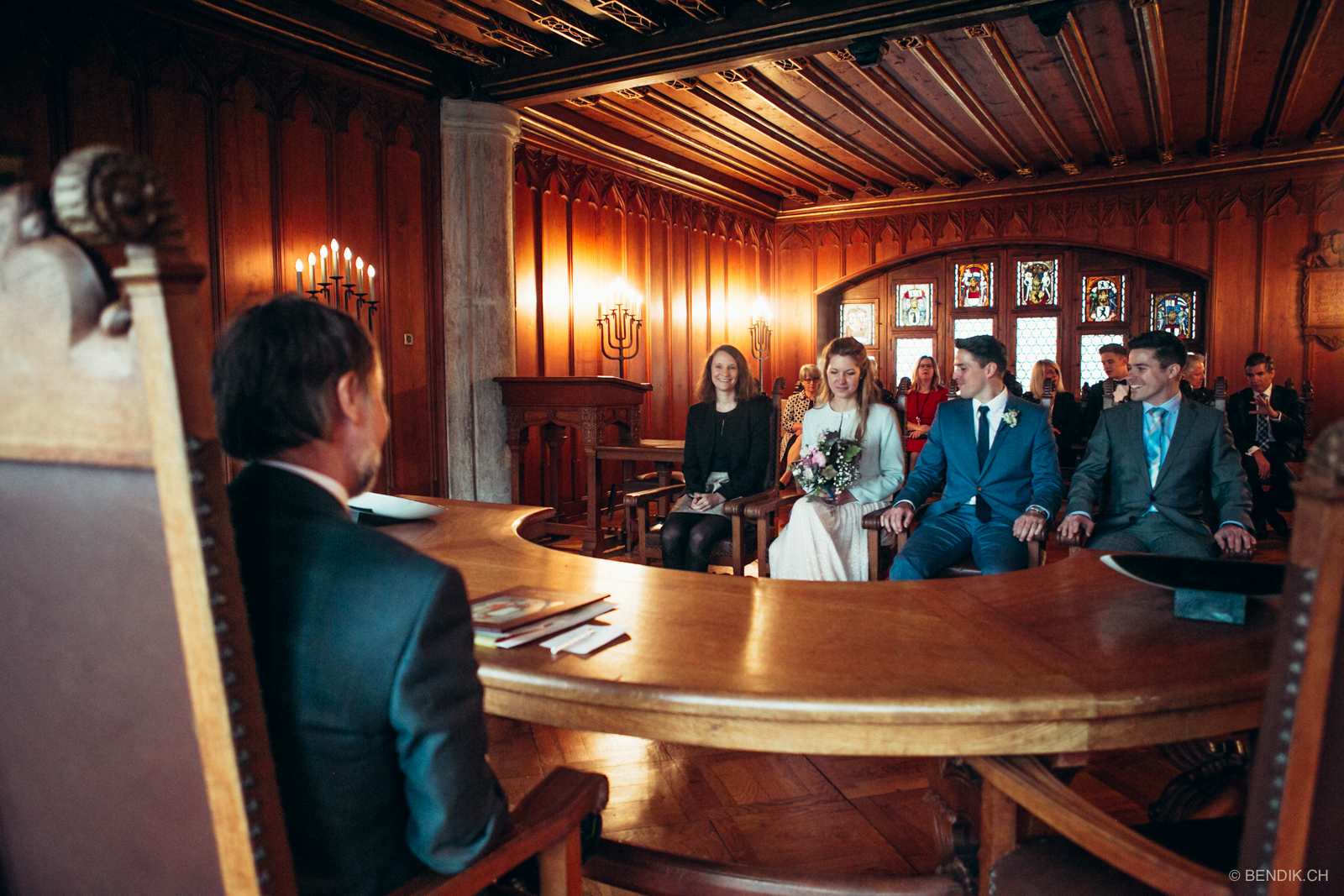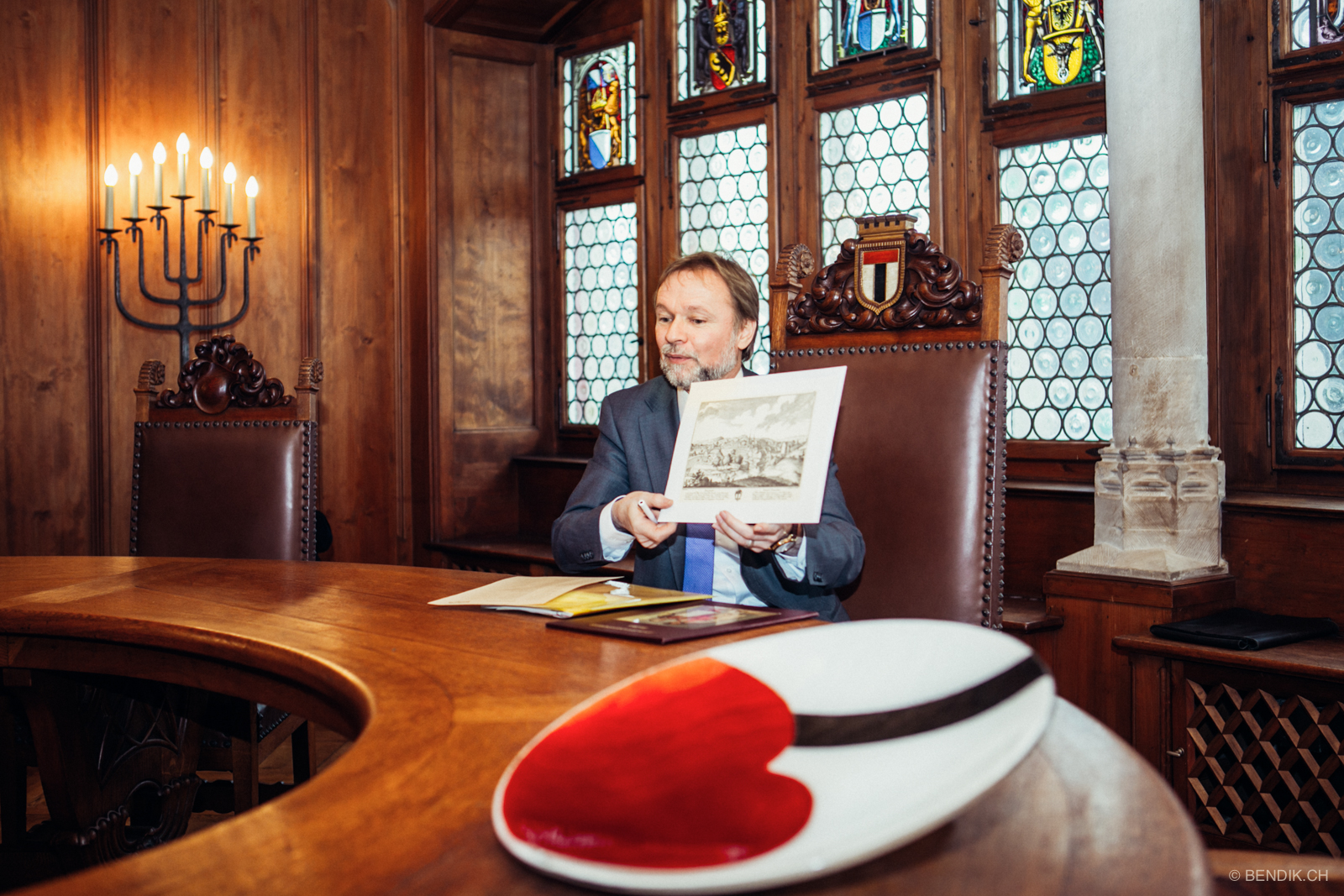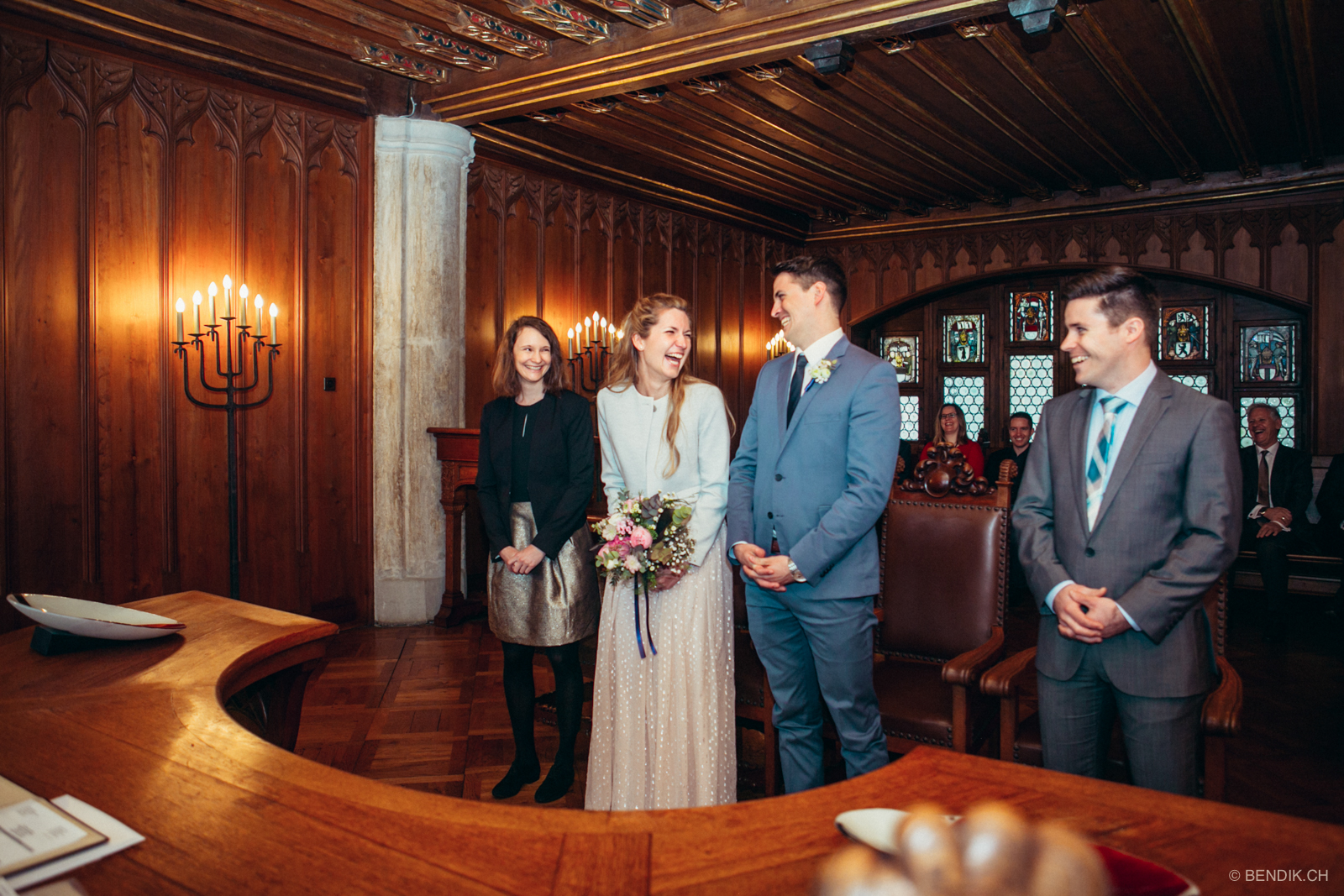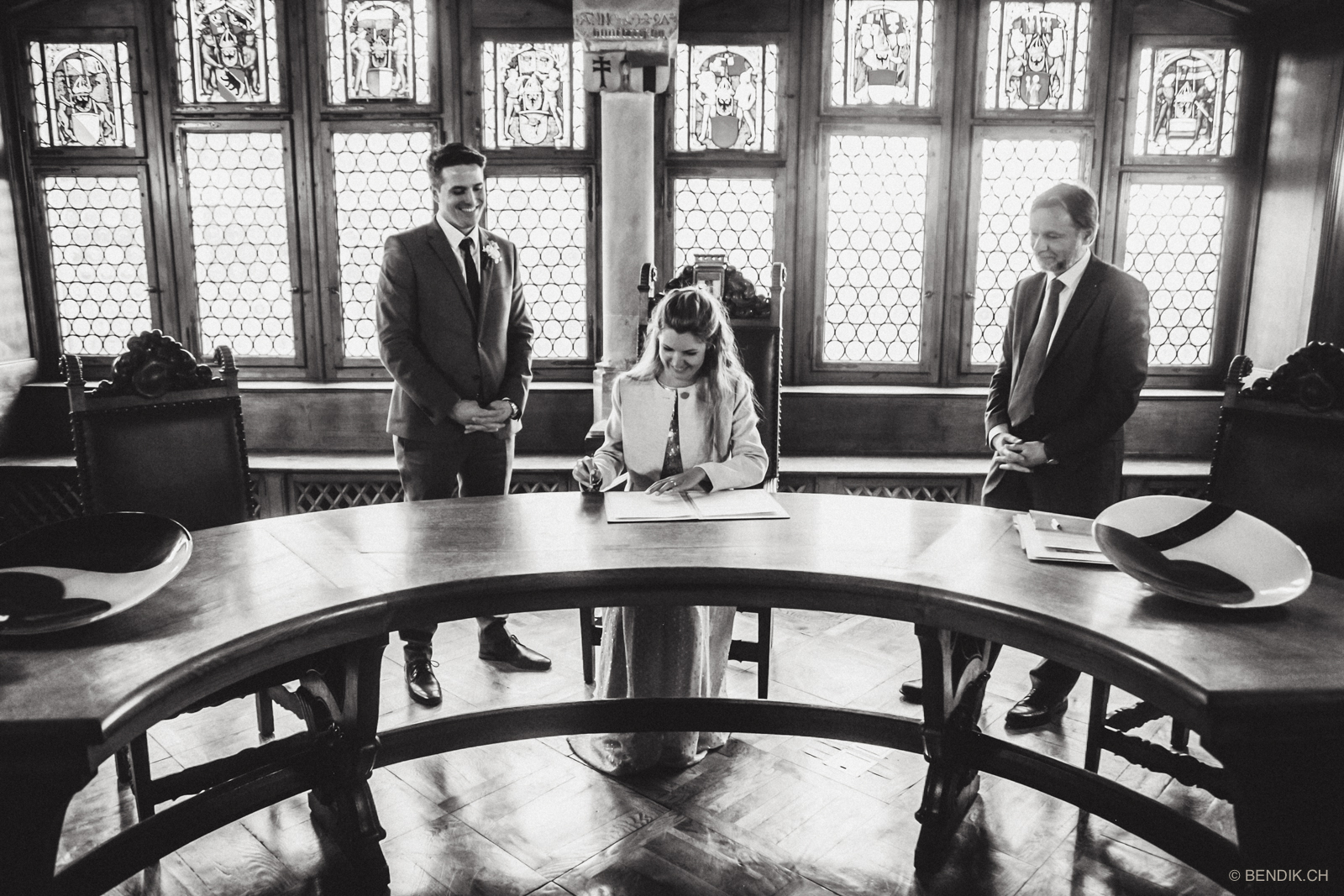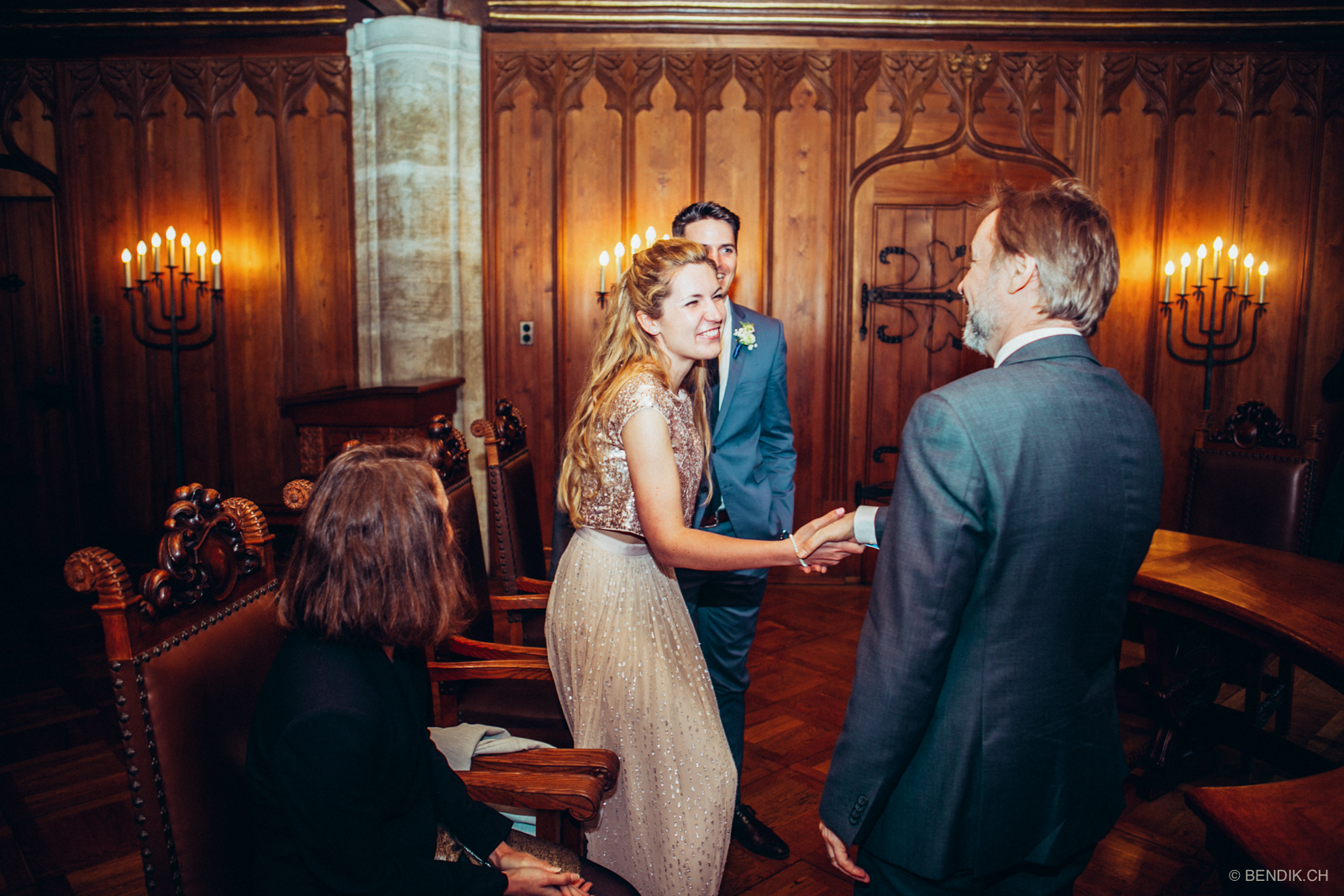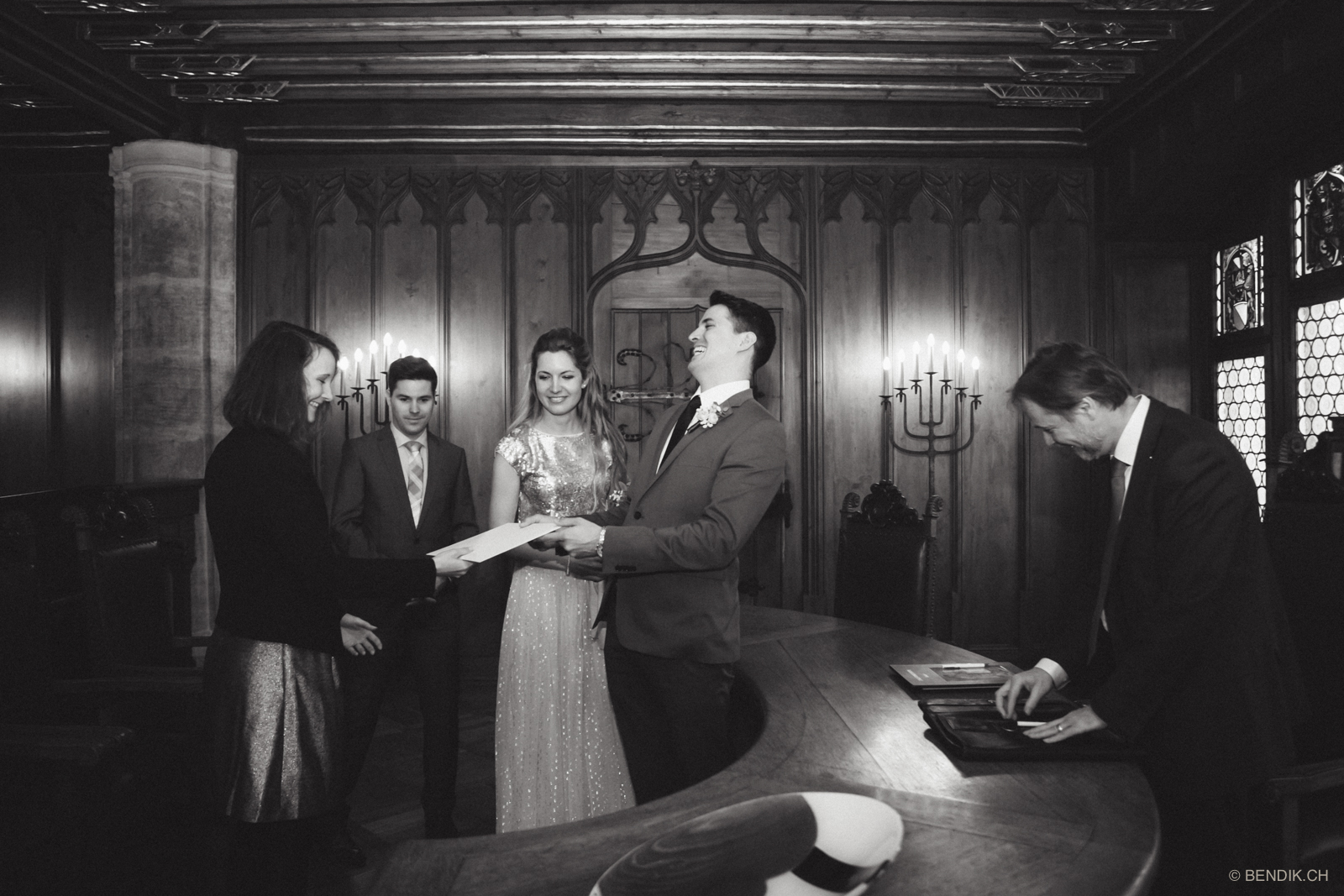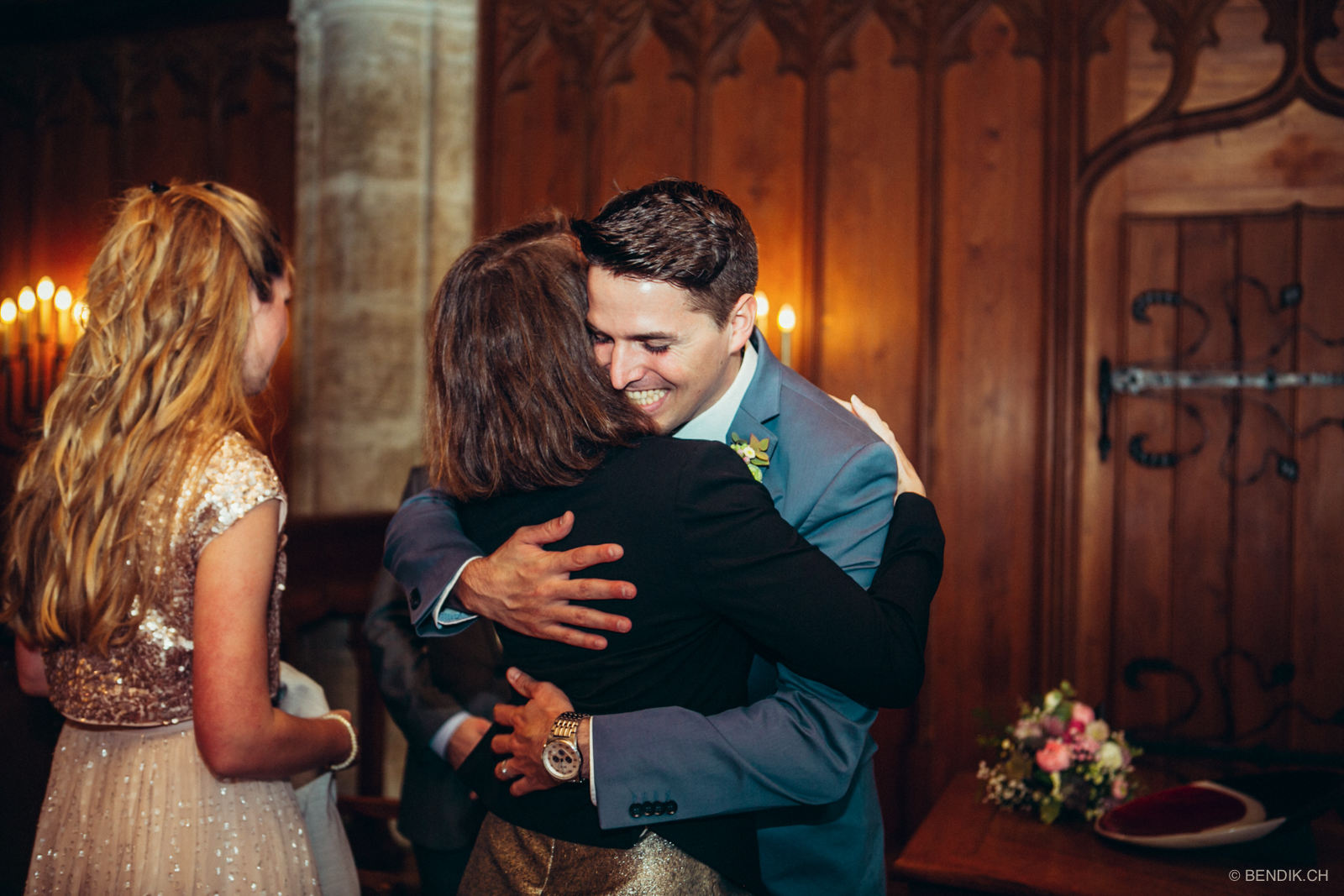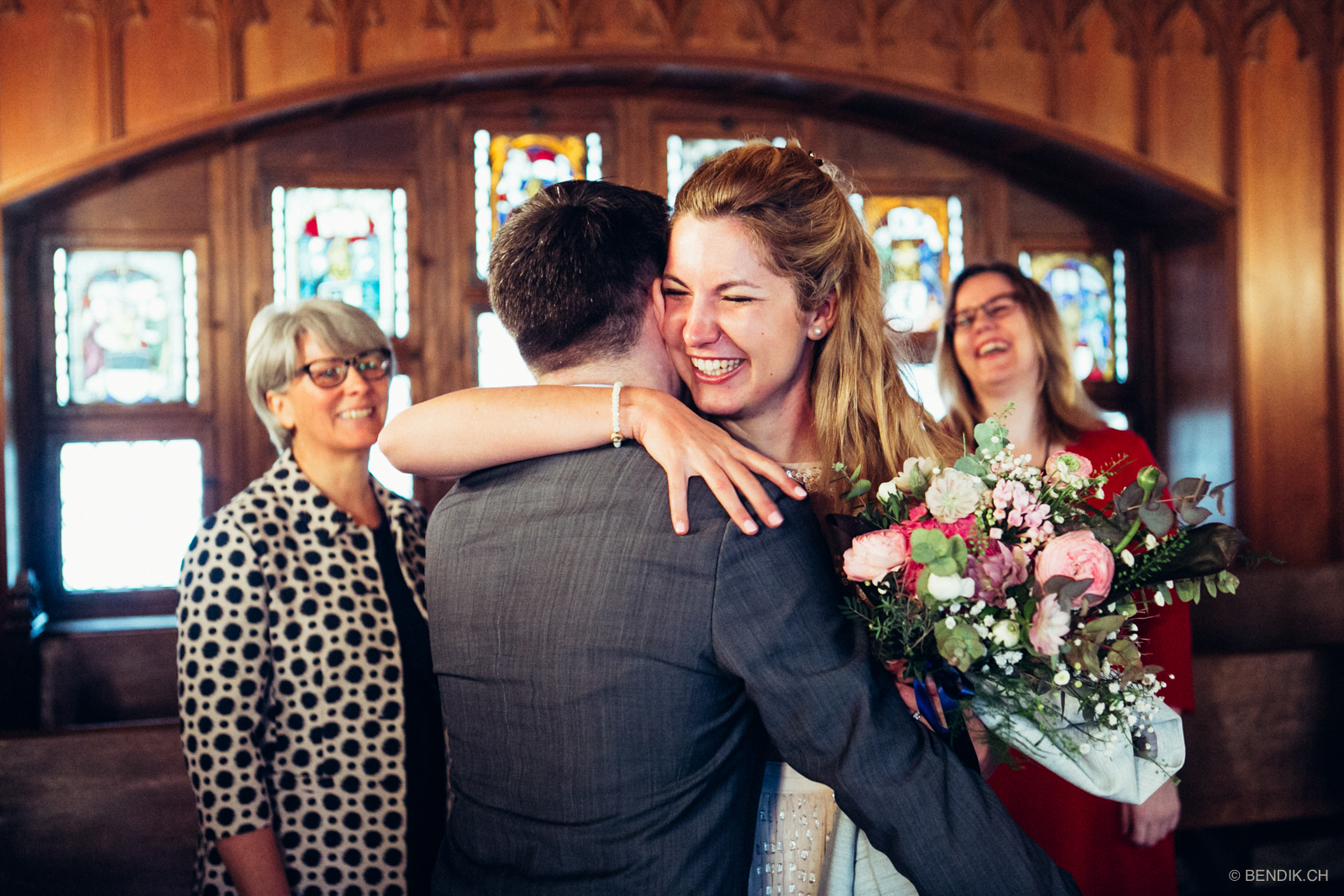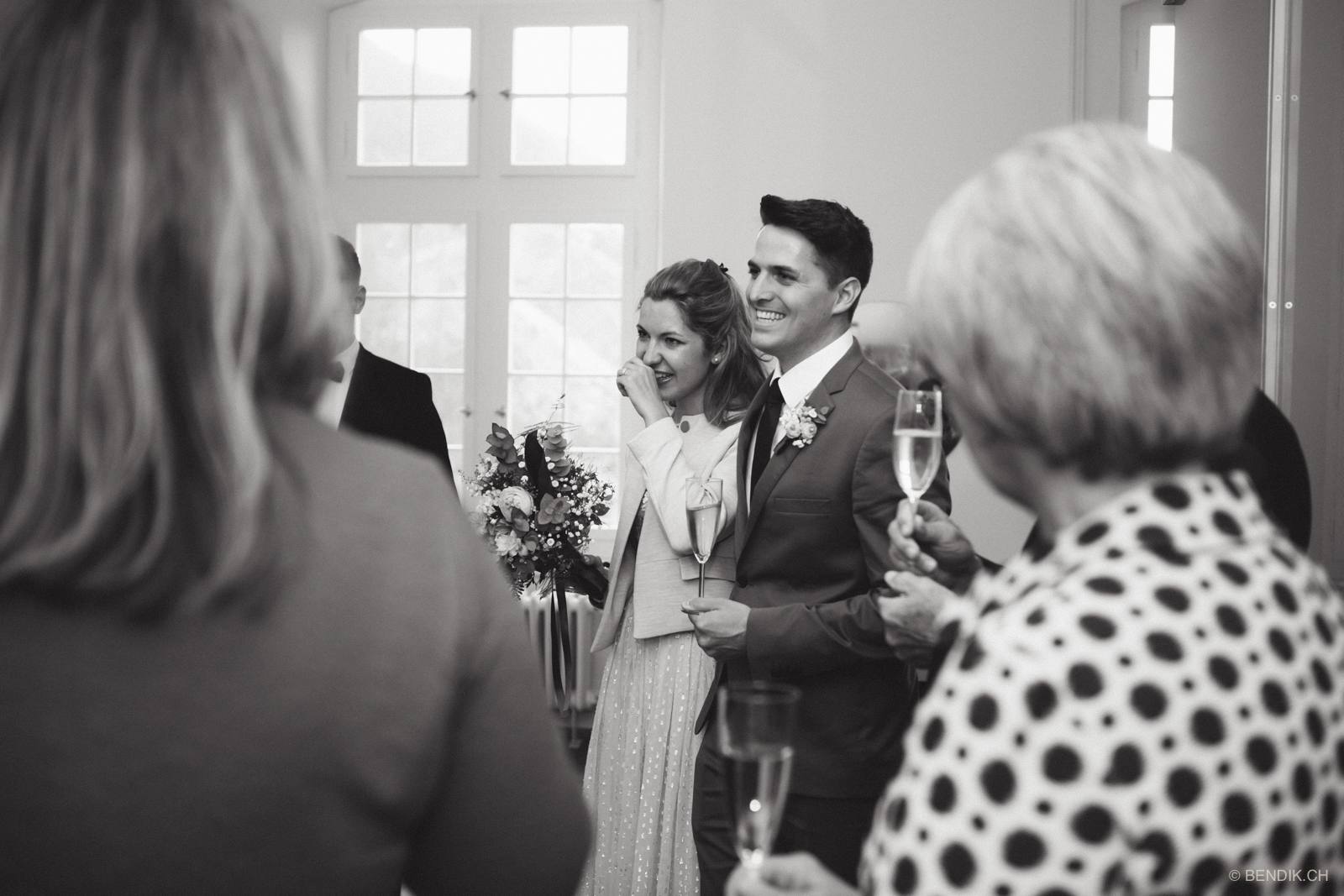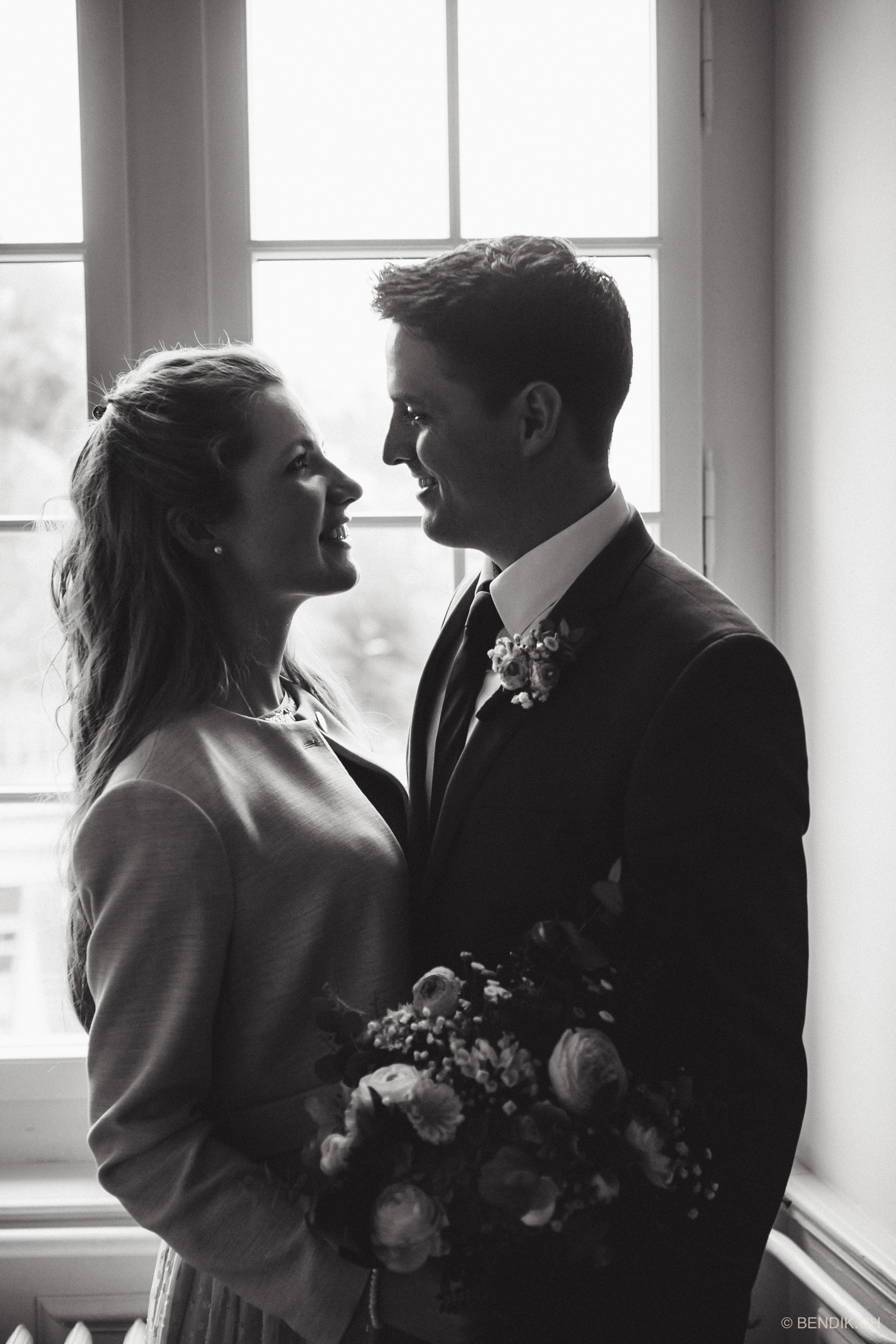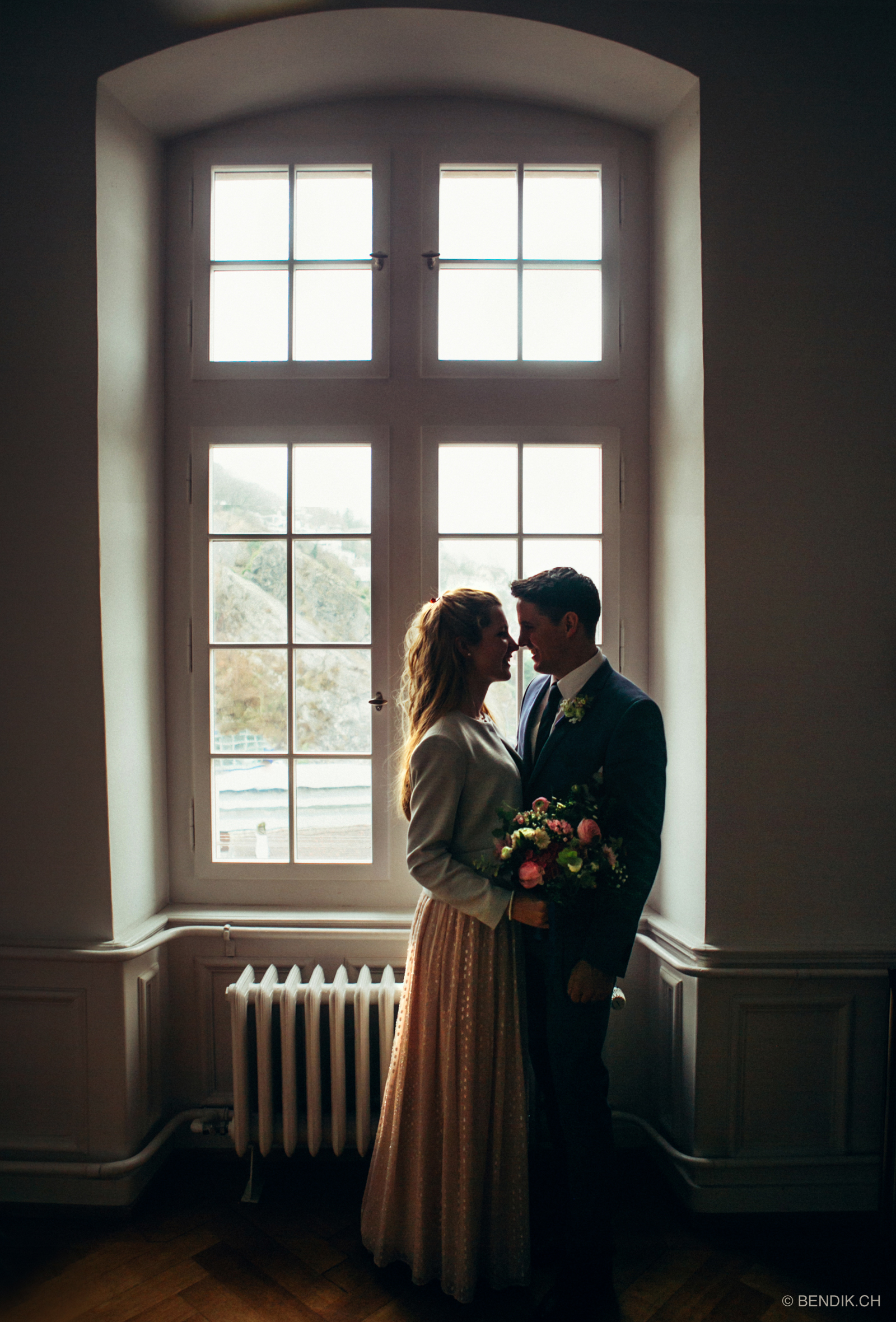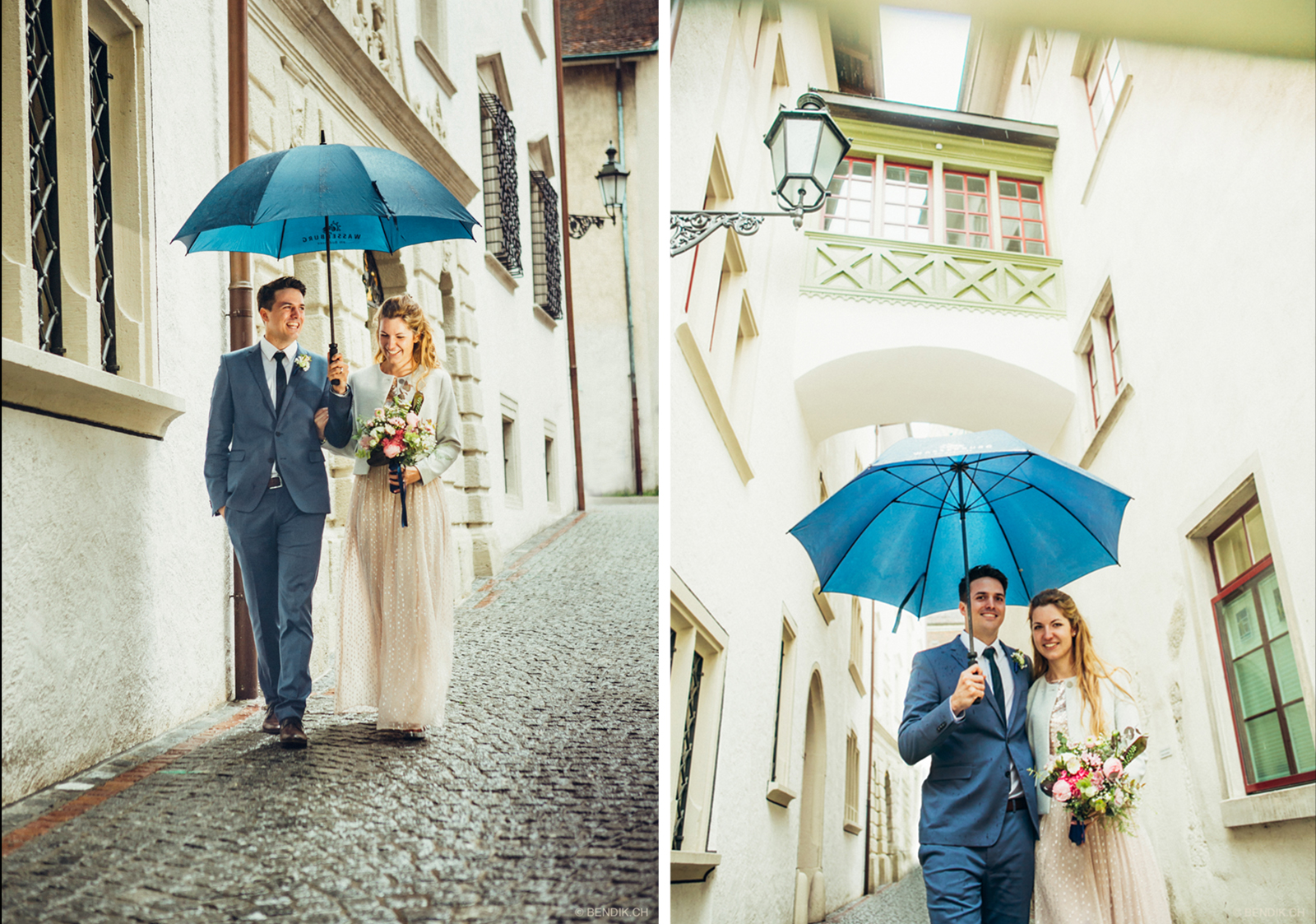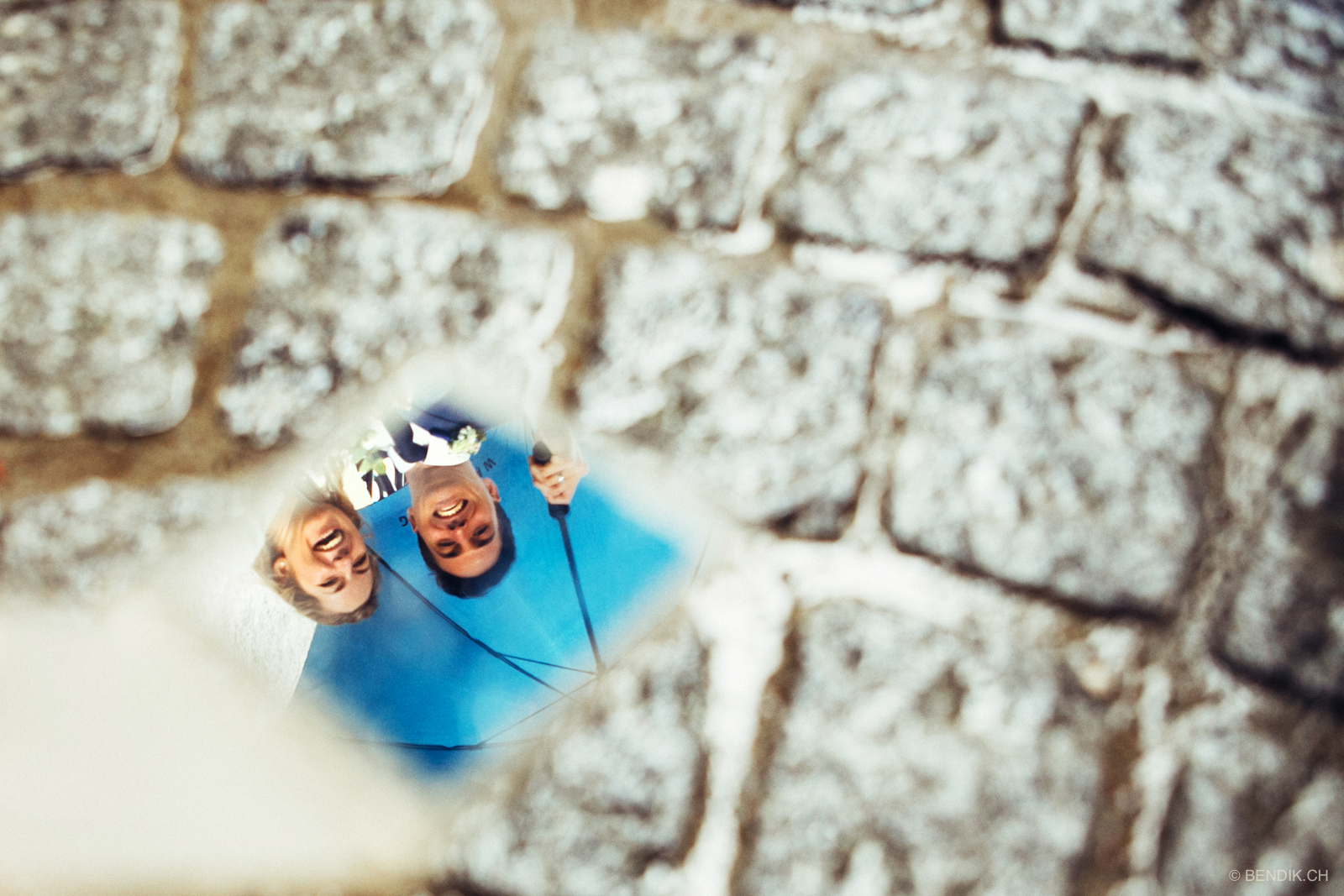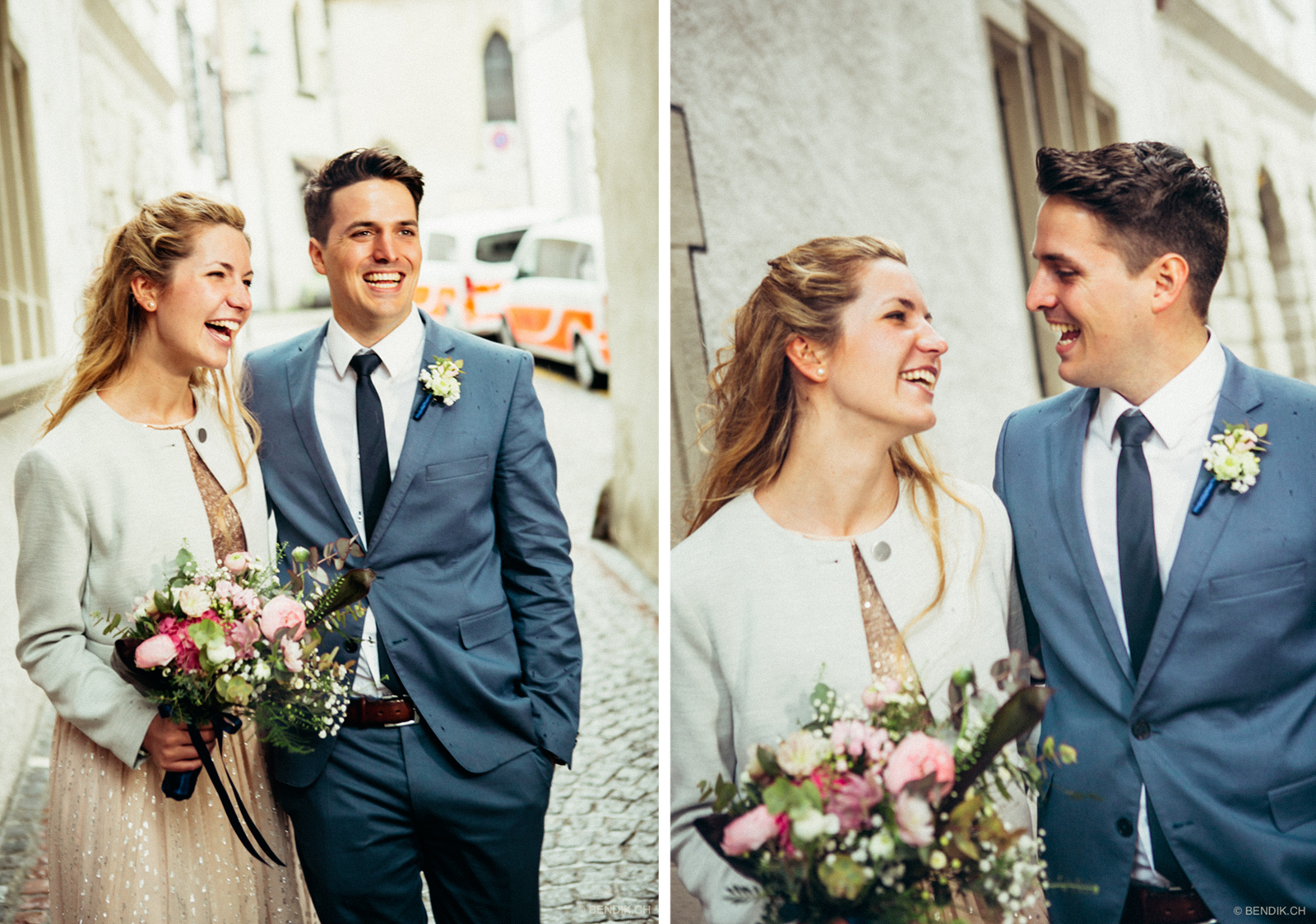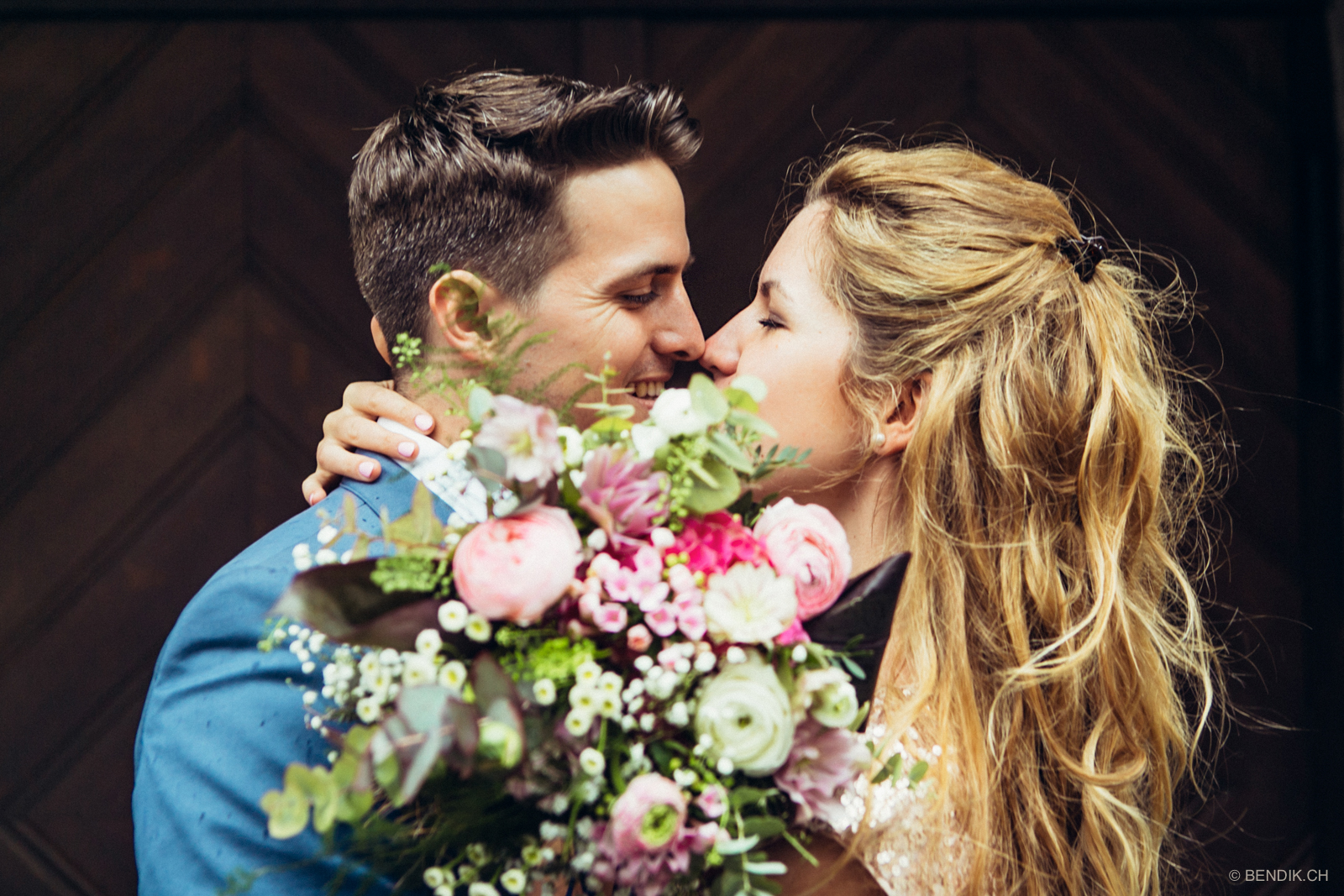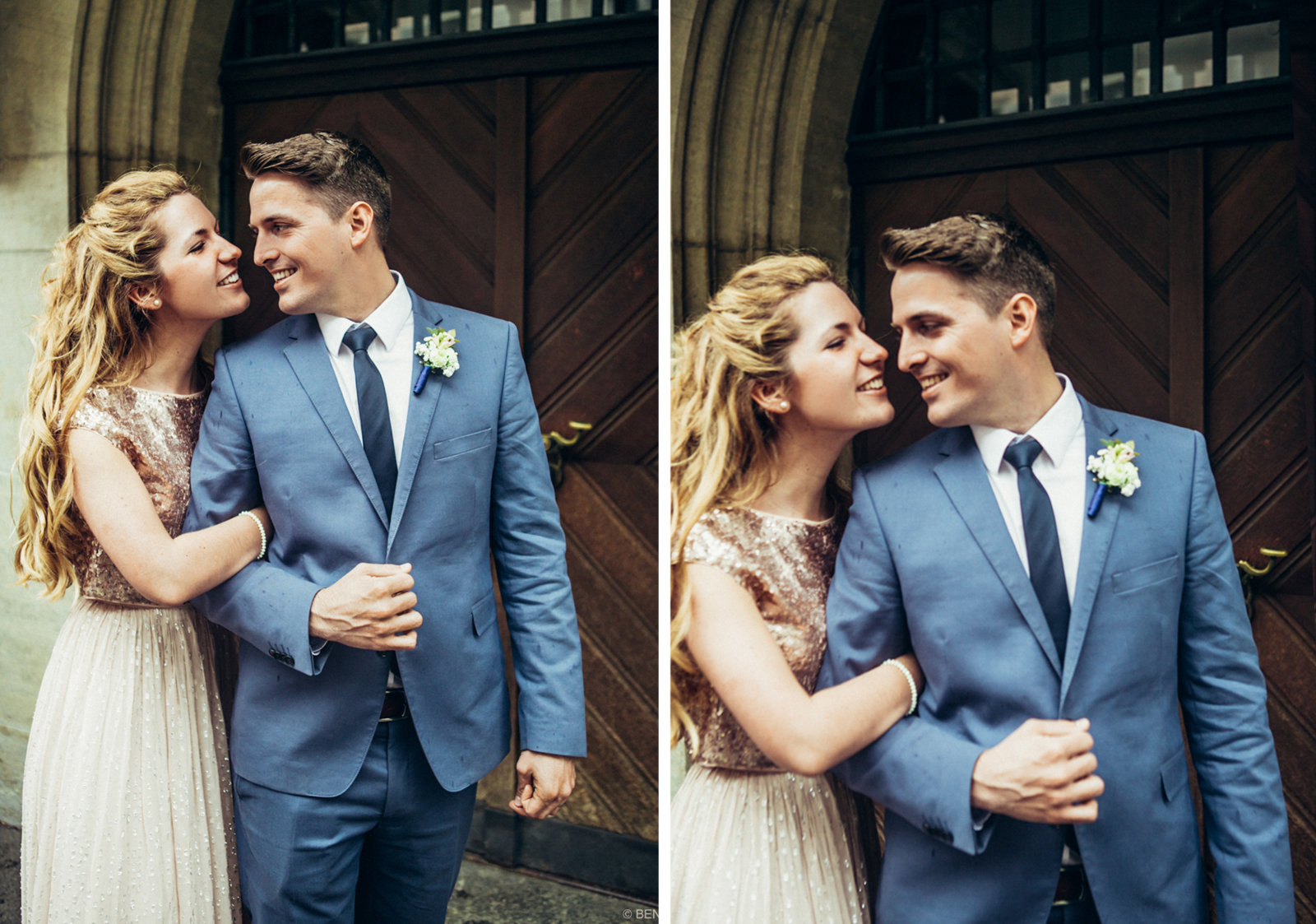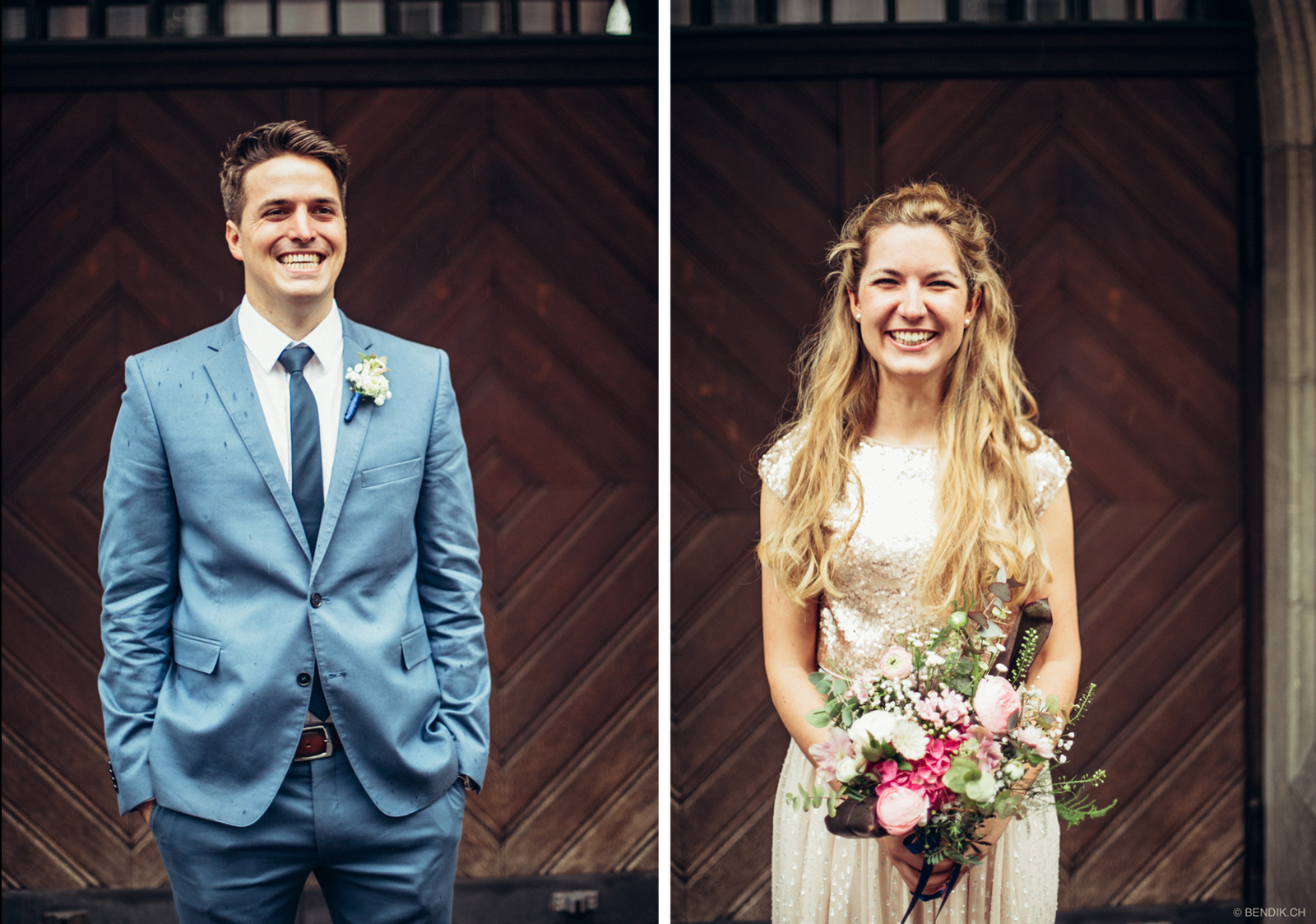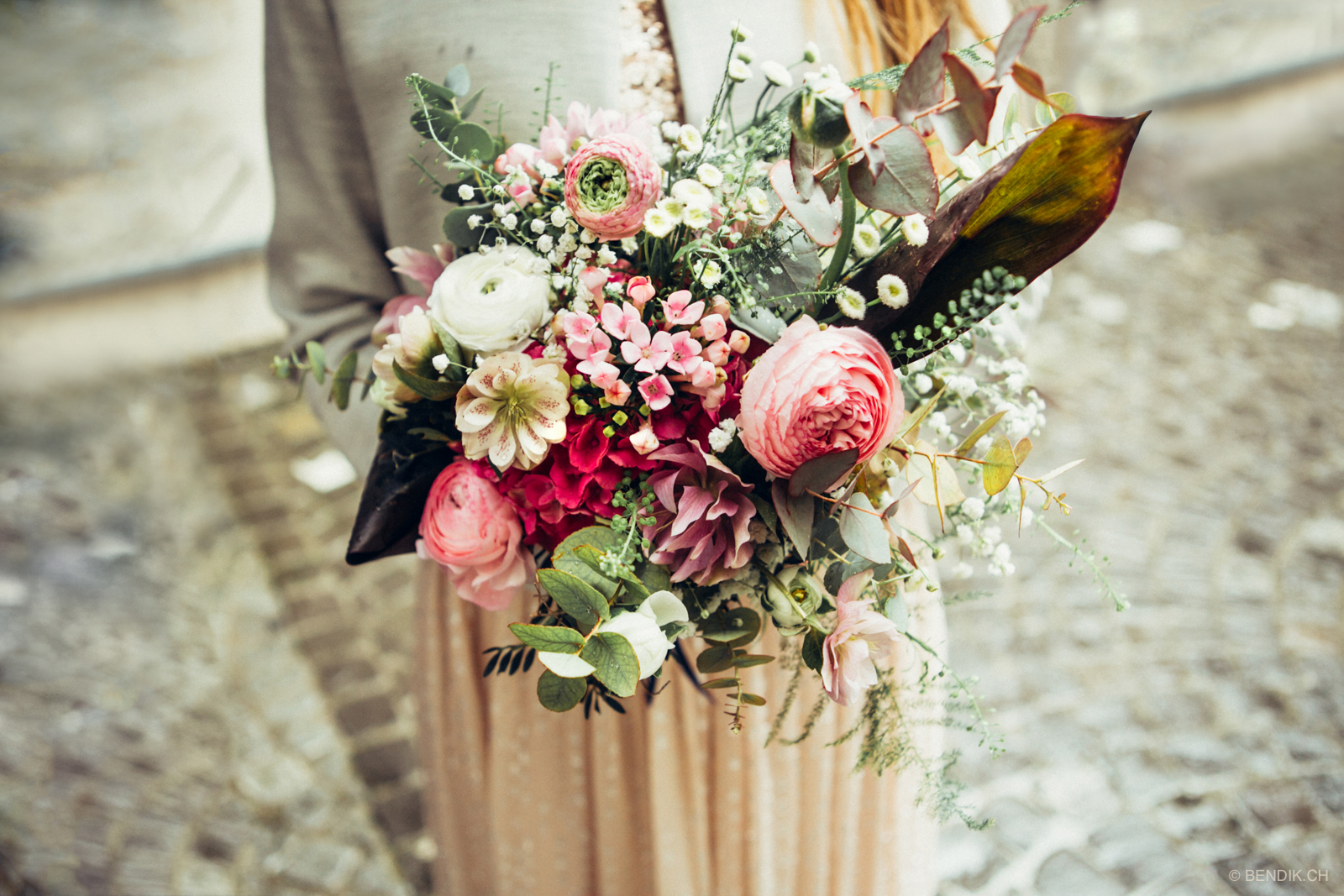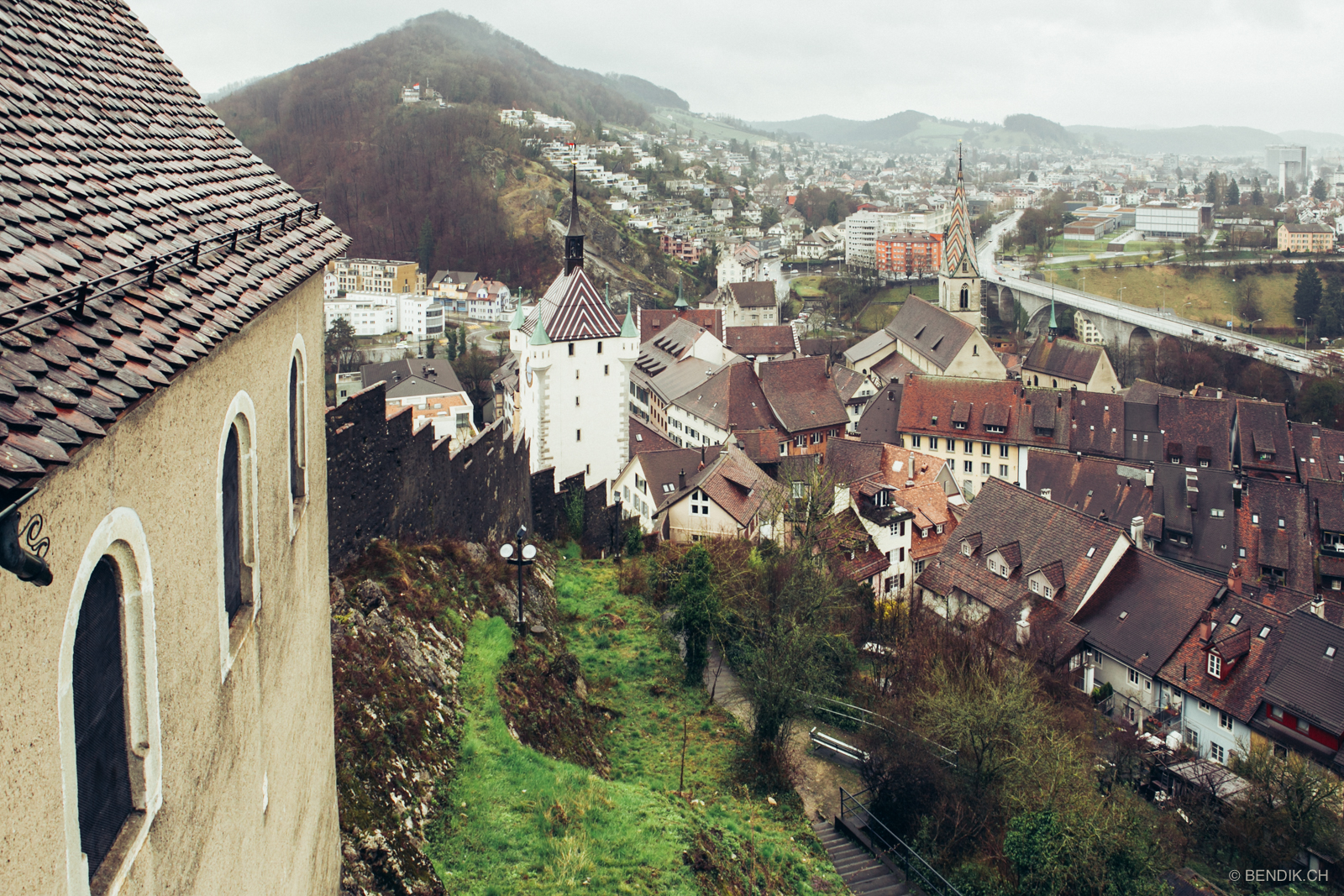 – WEDDING PHOTOSHOOTING IN BADEN BY VERONIKA BENDIK –
You can get further information about how to book us here: